With the strike of Covid-19 and expenses increasing consistently, it is challenging for salaried individuals to go through the entire month with their salary. In such examples, they turn to loans and advance payment to help them solve unplanned and pressing needs. Many people go for salary advances. This is largely because their salary will pay off the owed amount without them having to worry about it or run around for funds. That is where KCB salary advance comes in.
Admittedly, getting a salary advance is more flexible and convenient than a regular loan. Quick in disbursal and repayment. Therefore, we now have a simpler alternative called "Salary Advance". It is the solution we seek for monthly financial liberation.
Read on. We will take you through what makes KCB salary advance one of the best in Kenya's financial industry.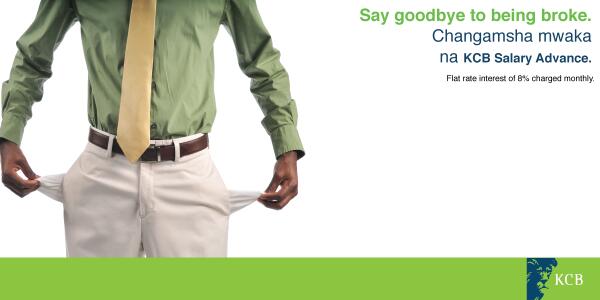 A complete guide on KCB salary advance application
The principle of managing funds prudently by many people as it concerns meeting emergencies and unforeseen future needs cannot be fully achieved. Notwithstanding all our struggles and personal hacks, we will one time or the other request for salary based loans such as KCB salary advance.
This Kenya Commercial Bank (KCB) salary loan goes a long way by helping to solve short-term financial issues of salaried employees. As regards the guide to KCB salary advance loans, take note:
What you should know about KCB groups and their Salary advance
The holding company oversees KCB Kenya and was incorporated with effect from January 1, 2016. KCB Group offers many products and they call one of them Salary advances. They enhance access to unrestricted funds to KCB account holders and salaried employees. It has units in Uganda, Tanzania, Rwanda, Burundi, Ethiopia, and South Sudan. They also own KCB Insurance Agency, KCB Capital, etc.
They set the holding company up to enable access to regular loans in new ventures outside banking, achieving operational and strategic autonomy. The Group is an operating entity and enhanced corporate autonomy.
What is KCB Salary Advance
KCB salary advance is a short-term loan that is open to all salaried employees who have a KCB bank account in order to meet their emergencies. They give the credit to salaried KCB account holders pending the next payment. Once the salary enters the account, the calculation is done and they leave the remaining amount in your account.
How does KCB salary advance work
The KCB salary advance is handled by KCB Group. They are registered as a non-operating holding company and they give out loans to people. One of their products is Salary advance. They give their salary advance based on the individual's salary amount. The amount you earn, determines the amount of salary advance you can take. This is done in such a way that your salary will cover the advance you will get.
How do I qualify for KCB salary advance
Every lending platform has qualifications and eligibility to meet in order to become a potential client for a loan. You qualify by:
Being 18years and above
Possess a national ID card
Be a salaried individual
Have an account with KCB for at least 3months
Requirements
Lending institutions ensure they work with customers that have all the prerequisites they need. The following are the requirements of a Kenya Commercial Bank salary advance:
Open and own an account with the Kenya Commercial Bank, for at least 3 months or more
File or present original copies of your national ID or passport.
3 months original latest payslips.
Be willing to accept that the salary advance is based purely on an individual's salary.
Payment
For the credit, the payment is flexible and requires no collateral. Permanent employees can get up to 1.5 times of their salary or Kshs.100,000 whereas contract employees can apply up to Kshs.100,000. Normally, it is repaid within 3 months or fewer, but KCB keeps deducting their loan amount until the loan amount is fully covered.
Benefits
You can access up to Kshs. 100,000 for permanent employees and 100% for contract employees.
No collateral required.
Instant advance without delay.
Standard and simple Requirements
Competitive interest rate.
Note: KCB salary advance also accessible through KCB mobile banking (*522#) or KCB App
The KCB salary advance loan calculator
KCB bank provides qualified individuals with an idea of how much they are expected to pay back. This helps employees work with a reasonable budget within their financial abilities. Once you start having a doubt, check out their loan calculator online and use it as a tool for loan calculation.
How to Apply for KCB Salary Advance
To apply for KCB salary advance, follow the procedure below:
Visit the bank or their website online
Collect the application form of salary advance and apply
Fill in the application form and supply all personal details
Provide all relevant documents
Wait for approval
Once approved, access the platform on phone through bank's mobile banking (*522#).
How long does KCB's salary advance take?
The KCB salary advance processing and disbursement time depend on how fast you provide the bank with all the required details. Go through the application to correct all necessary errors to avoid delay on the credit processing.
Once they approve your application, access the KCB salary advance on phone through the bank's mobile banking (*522#).
Conclusion
In times like this, with the current pandemic and other economic issues, loan based applications and solutions do not seem too easy. KCB salary advance is making living seamless and hassle-free. With their instant approval and quick cash disbursement, you will get more value. In conclusion, it translates to more ease and convenience of living.