Loans are the easiest way to fund a business. You can take up a business loan on an agreed amount (principal) and repay the principal and accrued interest over a specific period. However, strict lending standards to getting a loan can seem more difficult than the other. Learning ways to navigate and go about it will help you get a business loan.
We would encourage a lively discussion by putting you through ways of getting a business loan. Stay tuned.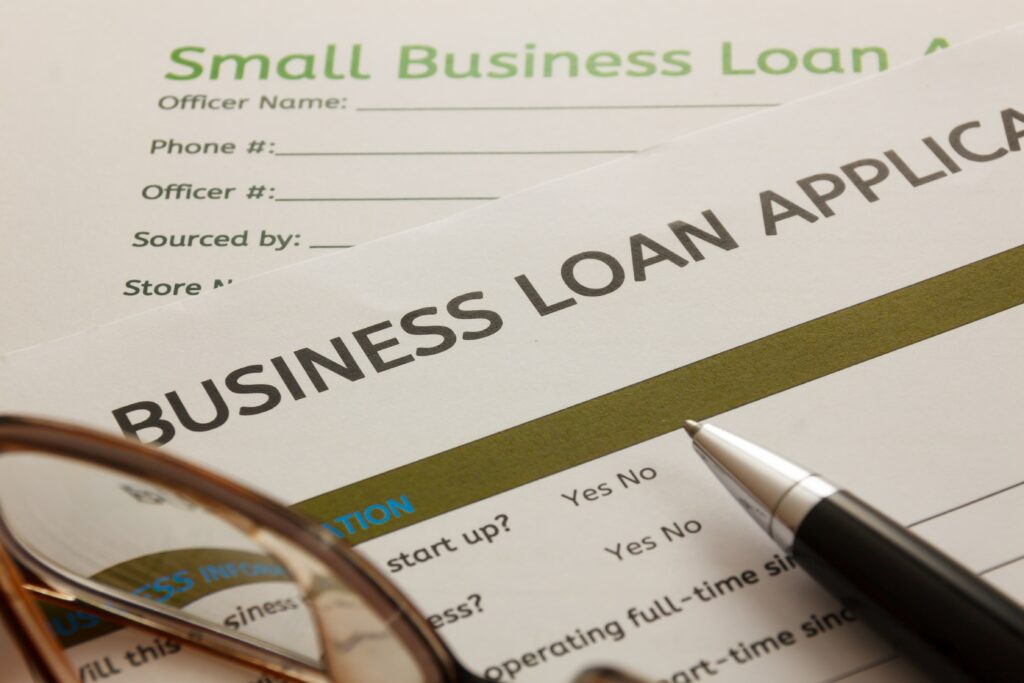 Where can I get a loan to start a business in Kenya? 
Where to get business loans in Kenya are:
Online Lenders
Banks
Micro Lender (Non-profit)
Related articles
Online Lenders
Online and App based lending is done with phone. You can take a business loan from them. Moreso, getting a loan from online lenders definitely means you meet up with their requirements. The requirements are:
Equitel
Tala
Grofin
KCB M-pesa
M-Shwari
Sanda
Kopa Chepea
Banks
Getting business loans from banks is not much stressful and requires only meeting up with the requirements needed. Once the requirement is ready, you can go ahead. Banks in Kenya that give out business loans are:
Kenya Commercial bank
Barclays Bank
Standard Chartered Bank
Family bank
Housing finance company
Equity group holdings
Micro Lenders (Non-profit)
Group of people with the same goal and aim can come together to save up and then lend money to each other to fund or maintain their businesses. They do this with no intention of making a profit. Group members can borrow from their savings, pay a little accrued interest. In addition, the amount of interest realised would go round plus the principal at the end of the year. Examples of micro lenders are:
Kiva loans
Zidisha
Bitbond
Conditions for issuing business loans
There are conditions banks look out for before issuing out business loans to the public. Other lending platforms also look out for these:
Capital
Collateral
Guarantor (if need be)
Capability and capacity
Requirements
Character and
Conditions of repayment
How do I get a business loan
There are steps to getting a business loan and they are:
Know the type of business loan you need and the actual loan amount
Compare different business lenders and choose whether secured or unsecured loans
Understand and comprehend their charges, facilitation fees and interest rates.
Find out if you qualify for the business loan, that is know the requirements
Get your Documents ready (if need be)
Apply for the business loan.
Average interest rate of business loans
Interest rates for business loans are:
Online business loans – 7% to 10%
Banks- 2% to 13%
Micro lender (non-profit) – 1% to 15% (for short-term and long-term loans respectively).
Deciding the business loan platform for my business
There are factors that influence the choice of a particular business loan provider. Hence, before choosing a particular loan provider for your business, there are things to look out for. The factors include:
Faster loan application process and documentation
Ability and easier to qualify for the loan
Transparency of the loan provider.
Business loan requirements for online lenders
Requirements to getting a business loan online include:
18 years of age
Personal or business credit score history
M-Pesa history(if need be)
Business loan requirements for banks
Getting business loans through banks sums up the following below:
A 6 month bank statement
ID card (either National ID or passport or KRA pin)
Surety – log book and/or title deeds
Registration- documents for registered business
Business loan requirements for micro-lender (Non- profit)
Membership – (evidence of membership if need be)
Capable of bringing your weekly savings or monthly savings.
Other related articles
Conclusion
You are free to go through an online lender, banks, or micro lenders (non-profit) for your business loans. Coming up with a business idea is one, and taking loans to fund or maintain the business is also another thing. So look out for their interest rates and compare to know the platform to choose. You can go through any of these channels and still succeed and get a loan to fund your business.