Unsecured loans in Kenya are loans that are granted with no collateral. If a borrower defaults on the loan, it leaves the lender with few options to get paid outside of filing a lawsuit.
In the course of this article, we will be looking more into unsecured loans and if they're right for you.
What is an Unsecured Loan?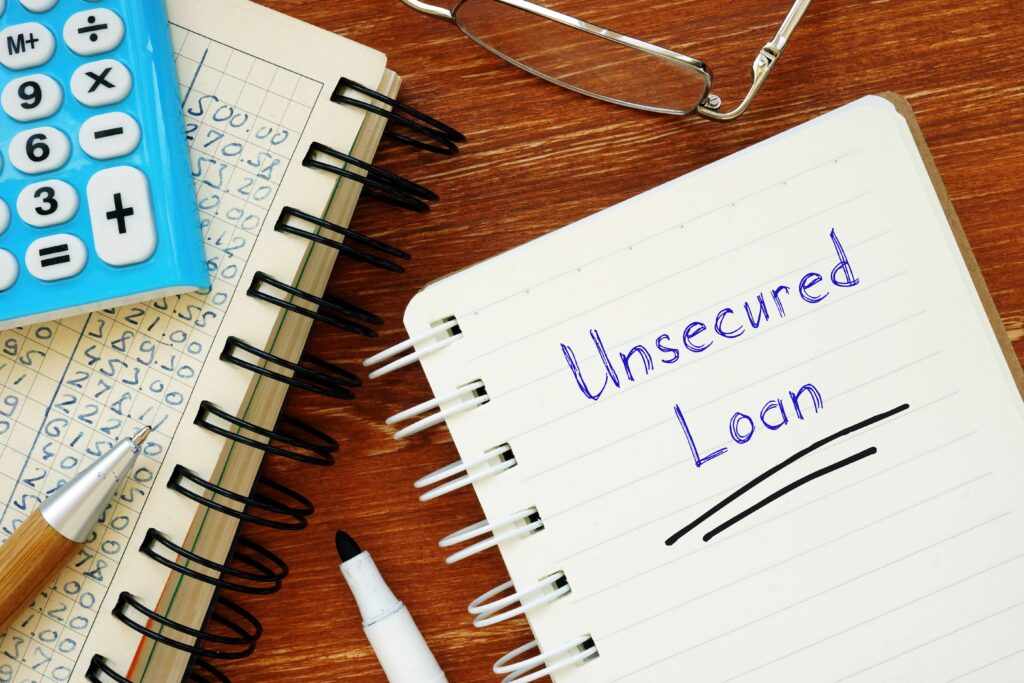 As stated above, an unsecured loan is a form of loan that doesn't need collateral or a security deposit to receive. With an unsecured loan, instead of pledging assets, borrowers qualify based on their credit history and income.
Lenders do not receive the right to take physical assets if borrowers stop making payments on unsecured loans. You promise to repay, but you don't back up that promise by pledging collateral. 
An unsecured loan generally comes in three forms:
Student loans
Unsecured credit
How Unsecured Loans in Kenya work
When applying for an unsecured loan, most lenders check applicants' history to see if you've successfully paid off loans in the past.
Based on the information in your credit report, a computer creates a credit score, which is a shortcut for evaluating your creditworthiness.
Lenders will also want to be sure that you have the financial capacity to repay any new loans. When you apply for a loan, whether secured or unsecured, lenders will ask for proof of income.
Then, evaluation is done to ascertain how much of a burden your new loan payment will be relative to your monthly income. They typically do this by calculating a debt-to-income ratio.
Documents required for obtaining an unsecured loan
The following document requirements are obtainable with most unsecured loan providers;
Office address proof for self-employed individuals
Proof of continuity of business
Processing fee cheque
Duly filled loan application form
Couple of passport-size photographs of loan borrower
Identity proof – passport, driving license, voters ID, PAN card (any one proof)
Proof of residence – utility bill, passport, etc.
Salary slips for last 3 or last 6 months
How to Apply for Unsecured Loans?
The following are ways to apply for unsecured loans;
Company website: A great percentage of lenders in the market now provide their services through their websites. You can visit the official website of the bank and apply for a loan with your credentials.
Loan aggregators: These are third-party loan aggregators that can help you find the best deals available in the market. With them, you can compare the different loan products and choose the best product that suits your specific needs.
Branch office: Lastly, you may also visit the lender's branch office and apply for a loan in person. With the Internet, this choice of application is gradually going extinct. However, if you are not Internet savvy, you may use this option to apply for a loan.
Top banks in Kenya that offer Unsecured loans
Knowing the fact that a great percentage of the risk involved in granting an unsecured loan rest on the shoulders of the lender.
Not every credit provider out there welcomes the idea of granting unsecured loans. The following banks offer unsecured loans in Kenya;
ICICI is one of the top private banks in the country. The lender is known for providing a wide range of loan products, including personal loans.
Benefits
Loan disbursal within just 3 seconds for pre-approved customers
Flexible loan repayment tenure up to 60 months
Minimal documentation and hassle-free application process
HDFC is one of the biggest private lenders in the country. The transparent process in offering loans helps customers with easy access to unsecured and other forms of loans.
Benefits
Loan disbursal within just 10 seconds for pre-approved customers
Loan disbursal within 4 hours for other customers
Optional insurance coverage for customers
Hassle-free application process
Yes Bank
Yes Bank is also one of the top-notch credit providers with a top-notch collection of loan products in its line-up. The personal loan offered by the bank comes with flexible terms for the benefit of applicants. They include;
Benefits
Repayment tenure ranging from 12 months to 60 months
Speed and hassle-free application process
Option for transferring existing loans (with high interest) from other banks to Yes Bank
IDFC First
Capital First is one of the major financial institutions that offers loans to small and medium enterprises in Kenya. The personal loan offered by the company comes with the following terms:
Benefits
Flexible repayment tenure ranging from 1 year to 5 years
Online approval in just 2 minutes
Hassle-free loan application process
How can I ensure my Unsecured loan application is approved?
Applicants can follow the steps mentioned below to ensure that their unsecured loan applications do not get rejected:
Bills and existing loans should be paid on time to maintain a high credit score.
In case a customer has a low credit score or has never applied for any credit before, he or she can build his/her credit score or enhance it over time.
Ensure your earnings match or exceed the minimum income criteria of the concerned lender before applying for an unsecured loan.
Having a stable and regular source of income also increases the chances of an unsecured loan application getting approved.
Pros and Cons of Unsecured Loans
From the borrower's perspective, the main advantage of an unsecured loan is the fact that it is risk free. If you receive an unsecured loan and can't make payments, you don't risk losing your assets. You just put your credit score at risk.
For people and businesses with unsecured loans, there is a high chance that your debt will be discharged if you file for bankruptcy.
Additionally, since unsecured loans don't require any collateral, the lender takes on more risk. This generally translates to higher interest rates and less favorable terms.
While unsecured loans may be less risky for the borrower, it's important to know how much more it could cost you over its duration. You may find that putting an asset down as collateral is more beneficial than the extra money you'll pay in interest.
Conclusion
An unsecured loan can be one of the best loan options for blacklisted people. The fact that you don't have to provide any form of collateral is definitely an advantage to the borrower. Especially in a situation the borrower has little or nothing to offer at all.