All should access good health as a basic human right as contained in the 2010 Kenya constitution. But not every citizen of Kenya can afford it because of its high cost, this brought about the National Hospital Insurance Fund (NHIF). It became a vehicle the government of Kenya uses to roll out universal healthcare in the country. NHIF Card replacement is one of the trending topics in Kenya.
We will take you through the meaning, processes and all you need to know.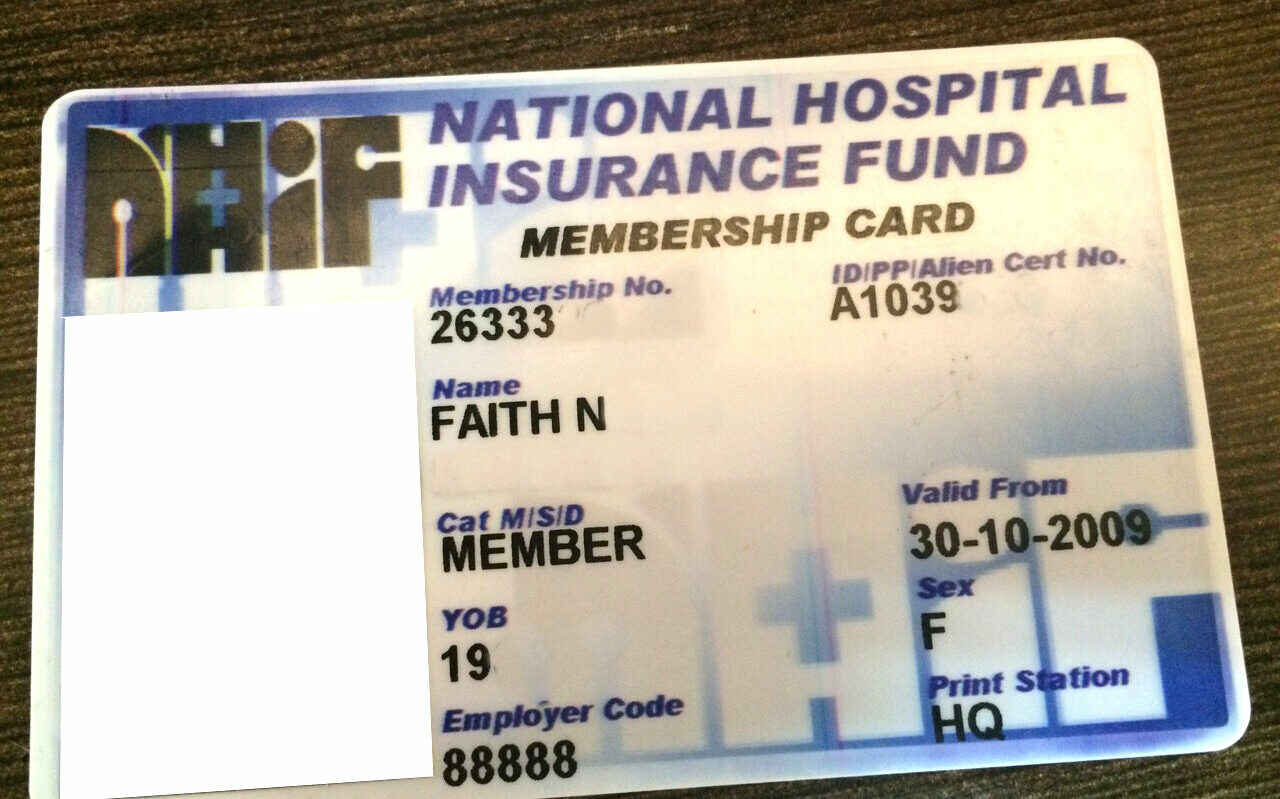 What is NHIF
NHIF stands for National Hospital Insurance Fund. It is the primary render of health insurance in Kenya. Their primary aim and vision is to provide all Kenyans access to quality and affordable health care services.
What is NHIF card
This is the printed document given to a member who has fully registered for NHIF health care services. It is evidence that you are a member and have fully subscribed to their insurance services. The card covers hospital bed charges, nursing care, diagnostics and all drugs prescriptions and all medications.
Eligibility
Any person resident in Kenya is eligible. For those in the formal sector, it is compulsory to be a member, but for those in the informal sector, it is Voluntary. 
Requirements for registering under the NHIF
The requirements for registering under the National Hospital Insurance Fund is listed below:
Valid ID Card
Passport photo
Authentic Marriage certificate if married.
How to register for NHIF
Registration fee is ksh.1500. The procedure for applying for NHIF registration online is as follows;
Select Employed or self employed
Employee application form will load
Fill the form details
Attach copy of ID, Passport photo, marriage certificate if you are married,
Click Save
They will notify you of your status upon payment
You will also receive an SMS to your number confirming your registration. 
NHIF card processes/collection
For your NHIF card replacement collection, after completing your application and the application being approved, visit any NHIF office close to you and get your card printed for you.
How long does it take for NHIF card to mature
The normal NHIF card takes up to 14days. After 14days visit the nearest NHIF branch office and pick your card or have your card printed out for you.
How can I get an NHIF card replacement
When you lose your NHIF card, you can replace it by making payment kes. 10000 to any of these banks:
Equity bank
Co-operative
National Bank and
KCB Bank
You tell the bank teller that the payment you are making is for NHIF card replacement, then take the bank slip to any NHIF office and have your card replaced or printed.
How can I activate my dormant NHIF card
How to reactivate your dormant NHIF Card:
On your M-PESA menu, select Lipa M-Pesa.
Select Paybill, enter NHIF M-Pesa paybill number: 200222.
Under account number, key in your national ID number.
Enter the amount
You should receive a confirmation message of the transaction.
How long does your NHIF card takes to be active
To reactivate your NHIF card, you have to pay kes.1500, you will then wait for two (2) months  (60days) to start with their regular services.
How can I know that my NHIF card is active
As a member of NHIF, you can check if your card is active by:
Composing a new SMS message
Type the letters "ID", give space, then followed by your ID number (or passport number) e.g. ID 34234567.
Tap send and Send it to 21101.
How does NHIF card works
All illnesses and diseases in Kenya are catered for by the National Insurance Fund (NHIF). After Registration by a member, a card is issued out. Once a member is discharged, they pay all bills accumulated in the hospital.
Benefits of NHIF
National Health insurance Fund (NHIF) as a health care service provider in Kenya plays a role in attaining better and quality packaged health care services. NHIF benefits ranges from:
Clinical care services
Maternity cover
Life cover by paying death benefit upon verification of complete document and receipts of the deceased.
How to contact NHIF
To learn further, reach NHIF out on their toll-free number  0800720601, (020) 2723255/56, (020) 2714793/94 and (020) 2722527 or customercare@nhif.or.ke.
Fax detail is (020) 2714806 and the email address of National Hospital Insurance Fund for enquiries is customercare@nhif.or.ke.
For any kind of complaints, email to complaints@nhif.or.ke.
Conclusion
Only the financially able can access good health care in Kenya but with the inception of NHIF, most of the citizens can afford a robust of good health care. For those citizens in the informal sector who are not obliged or mandated to become a member, register today and get the full packages that come with proper health care and attention.