When you are looking to buy a house or own a home and you don't have enough to fund it. You can take up a home loan in Kenya.
Home loan enables you to buy lands or build your dream house. Get your documents ready and be honest with every single detail. Have a consistent income. Then you are ready to take up a home loan.
We will take you through a home loan application and all you need to know.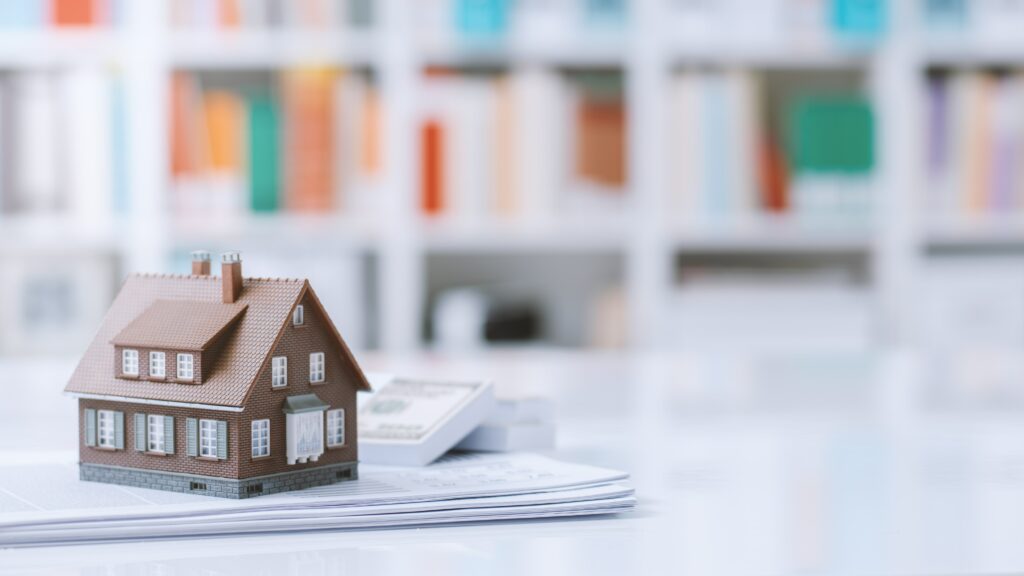 What is a Home Loan?
Home loan is a loan designed to help individuals own a house or purchase and develop commercial properties.
It is a loan taken to purchase plots of land to rent out for commercial usage or private usage. With a home loan, you can become a landlord in a few years after repayments. 
General Features of a Home Loan
Home loan is only for construction of a new house or purchase of a ready-to-move-in property
Interest rate is low compared to mortgage
Typically, between 0.8% to 1.2% of the loan value
Up to 30 years
Difference between home loan and mortgage loan
Home loan is a loan for buying or constructing of houses while,
Mortgage loans are loans taken against a property that the borrower already owns.
How do you qualify for a home loan?
To qualify for a home loan, you need:
Credit score of at least 620 points and above
APR and DTI ratio should be less than or equal to 50% to qualify for a home loan.
Have a consistent income flow
Be ready and willing to reveal everything single truth and present all documents required.
Credit score for a home loan
You need a credit score of 620 and above. It involves enormous sums and lenders are not ready to lose or give out their fund just like that. You need to have a good credit score to qualify.
How to improve your home loan eligibility
To improve your home loan eligibility:
Check out for errors on your credit report
Ever ready to respond to your lender
How to get your home loan approved
Because of the enormous sum involved in home loans, lenders conduct strict observation and scrutiny before disbursements. To get your home loans approved, you need to;
Be aware of your financial situations
Make a higher down payment
Have a good credit score
You can use a co-applicant like your parents
Keen details to application forms and documents.
Some home loan lenders in Kenya
Some home loan providers in Kenya include:
HF groups
KCB
NCBA Bank
Stanbic Bank of Kenya
The HF groups
They are private lenders that give out home loans in Kenya.
Features
Up to 90% financing of the selling price or value
Maximum loan term of up to 20 years for employed individuals and 10 years for SMEs and groups
Product is for outright purchase of a home
Benefits
Our Home Loan provides you with an affordable way to buy a home with
Loan repayment duration of up to 20 years for occupied homes there is tax relief for customers
Mortgage protection cover in case of death or disability
Includes insurance cover for fire
Requirements for Employed Persons
National ID
Passport copies
KRA PIN Copy
3 months payslips
6 month's salary bank account statements
Letter from employer
Requirements For Self-Employed Customers
National ID
Recent Passport photograph
KRA PIN Certificate
3 years audited books of account
1 year bank statements
Certified copy of partnership deeds (for partnerships) and Rental schedules (for landlords)
Fees & Rates
Commitment Fee of 1.5%
Valuation fee of approximately 0.5%
Legal Fees of approximately 1-2%
Stamp duty of 4%
KCB bank
The KCB is one of the biggest banks in Kenya, with a strong capital and assets base that provides a home loan.
KCB home loans features:
Appraisal fees at 2.5% of loan amount
Ledger fees of Kes 350 per month
External Application Fees
Mortgage Plus Fees
Negotiation Fee of 2.5% of loan amount
Ledger Fee of Kes 350 per month.
Legal and valuation Fees
Stamp duty at 4% of cost of property or value on the open market
Stamp duty on charge at 0.1% of loan amount
KCB can finance insurance premium
Charges are not inclusive of tax
Visit their website to find out more about KCB KCB loans
NCBA bank
NCBA home loans features
Competitive Mortgage interest rates
Friendly loan terms
Loan repayment periods of up to 25 years.
Features
Mortgage loan facilities of the loan amount in local currency, 1.5% of the loan amount in foreign currency.
They offer NCBA mortgage loans in Kenya Shillings, Dollars, Pounds, and Euros.
105% Financing of property value or market price, whichever is lower.
Maximum term of up to 25 years.
They calculate home loan Interest on a reducing balance basis.
Stanbic Bank home loans
Stanbic Bank home loan features:
Up to 105% finance of properties below Kes. 20M
Up to 100% of finance for construction of single residential houses below Kes. 20M
Loan tenure–up to 20 years (240 months)
Debt to income ratio–should not exceed 50% of net salary
Minimum loan amount–Kes. 1M
Minimum property value–Kes. 3M
Free cover limit for loan amount Les. 30M and below
Only available to salaried customers in local currency
Visit their website to read up more
General requirements for a home loan
A completed and signed mortgage application form.
Your Original ID/Passport (plus copies)
6 months certified bank statement.
3 months' pay slips.
Sale agreement or letter of offer(for purchase mortgage only)
Letter of introduction from an employer.
Benefits of home loans
Benefits of home loans include:
Easy repayment
Mortgage cover
Fire insurance cover from some lenders
Longer repayment duration
Tax relief from some financial lenders.
Simple ways to make easy repayment
Ways to make easy repayment of home loans:
Pay a down payment of over 20%
Make a part payment
Go for short tenor repayment duration
Choose a lender with low interest rate
Never miss your monthly repayment
Take advantage of home tax exemption
How to repay home loans
There are general ways of repaying home loans. Different lenders have different ways of collecting their loan repayment. They include:
Login or locate your M-Pesa account
Select paybill
Enter the business number
Enter your phone number as your account number
Type in the amount you want to repay
Enter M-Pesa pin
Confirm details and press ok
Repay your home loan
Note: you can also repay through your bank account. By writing a standing order to your bank or transferring directly to the lender's account.
Conclusion
During the home loan application process, it is pertinent that you reveal all information which applies to your personality. Be true with it. Know what you are going for and every single detail. If not, they might reject your Home Loan application. If you are not sure about your eligibility, you can use Home Loan Eligibility Calculator to avoid Home Loan rejections.