Considering our daily commitments and unreliable public transport. We now see cars as a necessity and not a luxury. This has made staying informed on cars even more necessary.
Applying for car loans in Kenya are not as difficult as you might think. In need of Kenyan's used cars, foreign cars, or brand new cars. You can get a car loan and drive your dream car
We will take you through everything you need to know about car loans in Kenya.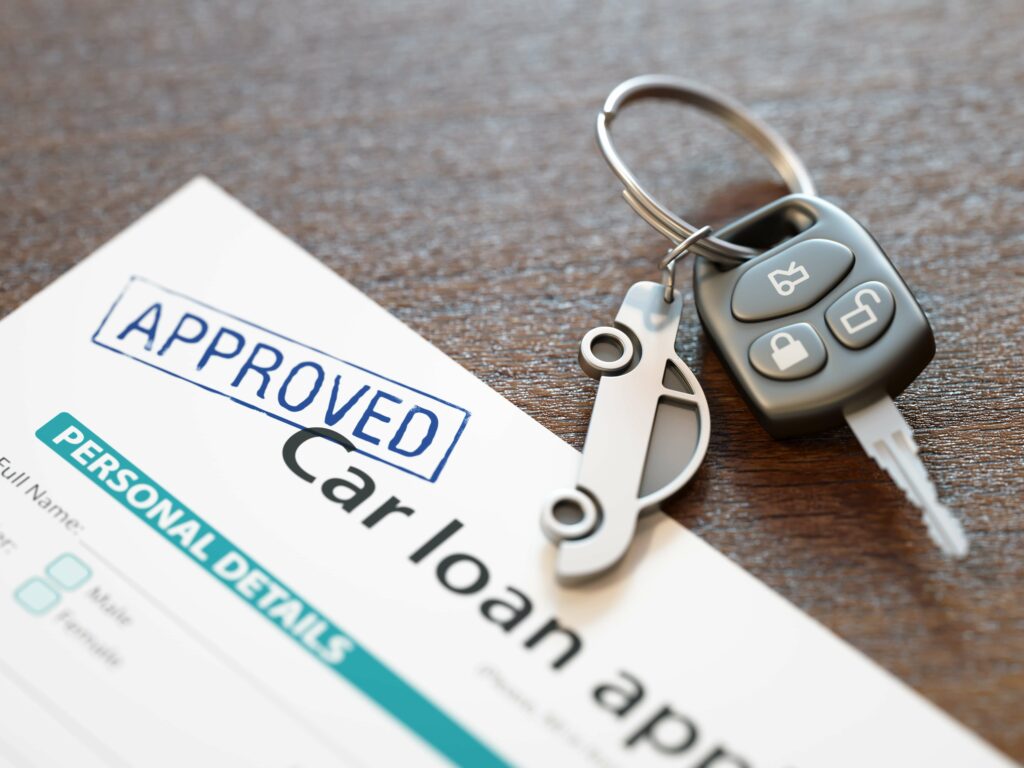 How do car title loans work?
You need equity in your car in order to get a car title loan. Lenders require that the vehicle is owned clearly by you, which means you do not owe a loan on the car. When applying for a loan, you will need to show your lender your car, proof of ownership (titles), and your driving license.
In exchange for the loan, you will hand over the title to your car. Car title loans typically have terms of 30 days, similar to payday loans, depending on your lender. Besides the amount borrowed, you will need to pay any fees and interest that may apply.
In order to complete the application process and get approved, you will need your car, a clear title, a photo ID, and proof of insurance.
Minimum Payment for a Car loan
Generally, to make lower monthly payment and less interest rate, you need to go for 20% interest for brand new cars and 10% interest down for used cars.
Credit score for a Car loan
The best and recommended credit score for a car loan is 660 and above. It then guaranteed interest rates of 4.96% to 6.36%, which is lower.
In addition, for a credit score below 660, the car will be costly and the interest rate high.
Average interest rate and corresponding monthly repayment duration
The average interest rate as against the repayment monthly duration is as thus:
36 months – 4.21%
48 months – 4.31%
60 months – 4.37%
72 months – 4.45%
Learn more about Loan repayment schedule
What you should know before going for a car loan
Before going for a car loan, there are things you need to know and consider. They include:
You must possess a valid Kenyan ID card or passport
As an employed or self employed, you must have a steady source of income
Know the interest rates of the car
Be ready to make an upfront deposit. As you won't be loaned the amount equivalent to the full amount of the car
Be disposed to present a six(6) months consecutive bank statement
If employed, be ready to present three (3) months of your latest payslips
If employed you must present evidence of proof of business ownership, contracts, involves and receipts
You will also have to present a car valuation report. (requirements for this car valuation differ from lender to lender).
Be also disposed to provide a copy of your logbook.
How do you get a car loan in Kenya
To get a car loan in Kenya, follow the following steps:
Know and go for the right dealer who has a relationship with a bank
Meet your existing bank
Know that your eligible or check out your car's eligibility
Get your good credit score records ready
Go for the right amount.
Check out the different car loan companies in Kenya
What methods can i use to get a car loan in Kenya
Basic ways or modes you can apply for car loans are:
Bank
Online money lenders
Credit union
Dealership
See other types of loans in Kenya you can apply for in 2021
Where can i get a car loan in Kenya
Lending platforms and banks that offer car loans and numerous car maintenance funds in kenya are:
Cheki finance/Kenya
KCB
Equity bank
Co-operative bank
Mogo
What are banks' requirement for getting car loans
Banks need the following before granting you a car loan.
They need your ID card or passport
Your driving licence
Proof or evidence of income or bank statement
Evidence of good credit score records.
Steps to Getting a Car Loan
Steps to getting a car loan in Kenya are:
Fill and complete the lender's car loan application. You need to show all necessity personal and financial details
Provide other required documents and submit it
Wait to have the loan application approved
Best Ways to Get a Car Loan
The best ways to get car loans in kenya are:
Go for the loan separately from the car
Restrict your loan application to a two-week period
Know your credit history
It is best you go for the loan amount (that is the best price for the car and not the monthly payment). But it is also good to know the amount you will pay monthly.
Never assume. Be sure
Get the right tools and do your maths properly.
How long it takes to get approved of your car loan
Approval time of a car loan varies from lender to lender and between applicants. Once you have provided all the details requested for. You can have your car loan approved within 48 business hours
Calculating Down Payment for a Car Loan
To calculate your down payment, you work it as thus:
Total amount multiplied by required percentage(%) by the lender minus the value of the car you traded-in.
(Total amount X required percentage(%) by the lender – the value of the car you traded-in).
Benefits of Car Loans
The benefits of car loans are:
You pay gradually
Definitely, once it is approved, you can own your dream car
Is more likely you get the best deal ever because you will look out for so many things
Conclusion
First thing to do is identify the best car of your choice and how much it cost. Then choose the mode or ways to go for the loan. Whether through an online lender, bank, credit union or through a car dealer. Some car dealers have loan options.
Check out the interest rate and credit score limits. Assume nothing. Study and comprehend the requirements or documents requested by the car dealer bank.