A loan calculator helps in paying off high-interest credit card debt or to tackle enormous expenses wisely. Meanwhile, it is important to take loans seriously. But before applying for any type of loan, a loan calculator helps you determine what you will need to borrow. Also, what you can afford to pay back each month. You can estimate your loan payments with loan calculators. However, this article contains details on what you need to know about loan calculators in Ghana.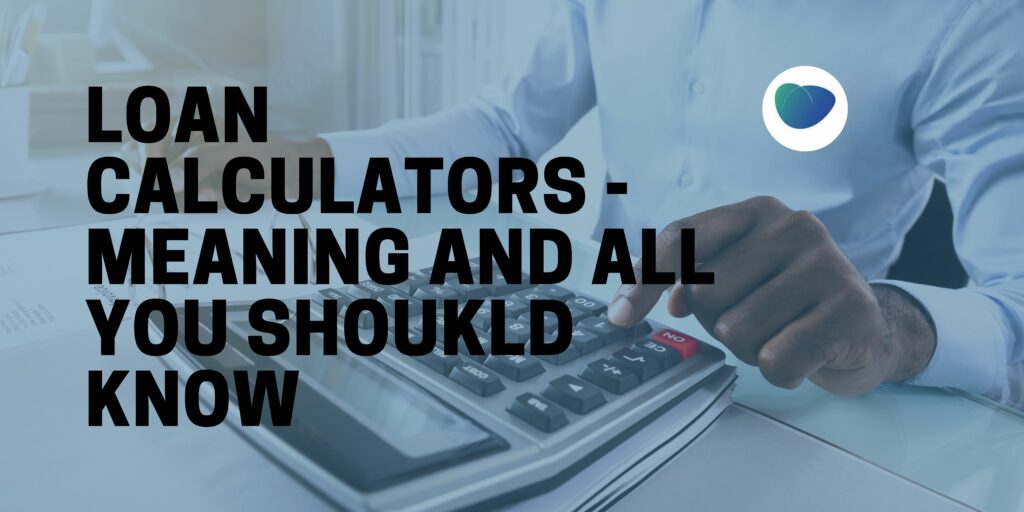 What is a loan calculator?
A loan calculator shows you how much your monthly loan payment will be and what the total loan cost will be. There are a variety of loan calculators available online, including ones for mortgages or other types of debt.
Categories of a loan calculator
There are three major categories of a loan based on a loan calculator they include:
Amortized loan.
Deferred payment loan
Bond loan
1. Amortized Loan 
In this type of loan, there is a fixed amount you pay periodically. This category of loans includes many consumer loans with regular payments that are amortized uniformly over the life of the loan. You pay your principal and interest routinely until the loan matures. Personal loans, mortgages, car loans, and student loans are among the more common types of amortized loans.
2. Deferred Payment Loan
At the maturity of the loan, you pay back this category of a single lump sum.
Often, short-term loans or commercial loans fall under this category. When these loans mature, they have a single, large lump sum payment, unlike the first calculation, which is amortization. Meanwhile, inclusive in this calculation is a loan with smaller routine payments during its lifetime. But it only applies to loans with a single payment of all principals and interest at maturity.
3. Bond
They predetermine the loan for a lump sum repayment at loan maturity. Also, loans are rare unless they issue them as bonds. Borrowers make fixed payments at maturity on bonds rather than more conventional loans. Assuming the borrower does not default, the face value of a bond is the amount the borrower pays when the bond matures. An instrument's face value shows how much it will yield upon maturation.
However, interest rates, market forces, and many other factors will affect the bond's value after a borrower issues it. Regardless, the market price of a bond can change during its life, even if it does not affect its value at maturity.
How to use a loan calculator
As straightforward as using a usual calculator, a loan calculator makes calculating loans easy. Data input and results are the only two major differences between the two programs. This calculator is easy to use; all you need to do is;
Open the loan calculator interface.
Filling the fields with your information
Verify that the values are accurate by double-checking.
By clicking the "Calculate" button, you can find out how the math works.
Note: Users enter information into loan calculators and the information they enter determines the result. Using these inputs usually calculates, measures, and provides accurate results in the blink of an eye.
How to calculate a loan
Basically, every loan type and loan company has its own way of calculating a loan. Usually, you start by entering how much you want to borrow in the field marked loan amount. Then use the app to:
Calculate the payoff period in months or years
Use the interest rate calculator to determine what the right rate is for your loan
Check out the interest and principal payment amounts
Also, you may select an amortization schedule to see how many payments and interest you must make until you pay off your loan.
Compare the best loan offers from Bankrate's lending partners.
You can choose the terms and interest rates that best suit your ideal plan.
Benefits of a loan calculator
Some pros of a loan calculator include:
It allows you to find out whether a personal loan is ideal for your situation.
You can use a calculator to determine whether a lower interest rate on a longer loan is better for you.
It helps your repayment strategy depending on what you can afford.
Conclusion
Inevitably, risk comes with debt. Make sure you negotiate for the best loan deal possible when calculating a loan. These loans can help you get the financial help you need at all times. But these loans can quickly spiral out of control when you don't use a loan calculator before applying for a loan. It is important to always calculate your loan options to see what you can afford.