For many Ghanaians, owning a home is typically a dream, and therefore, mortgage loans are usually one option they must take to make that dream come true. While for most homeowners in Ghana, getting a mortgage is just one step to get there. However, the long-term pros of home ownership make getting a mortgage worthwhile. Getting a mortgage in Ghana and repaying back is never a simple task. But with commitment, many people are now living and enjoying their own home.
If you are still contemplating on getting homeownership and wondering how to get started. Read on to find the meaning of mortgage types, and where to get them in Ghana.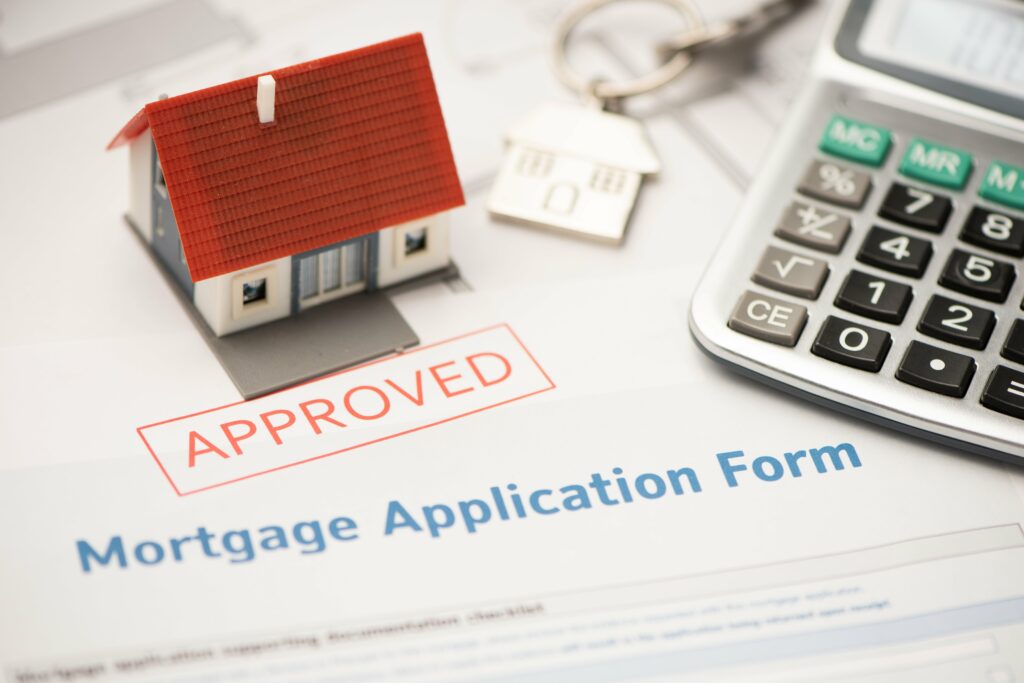 What is a Mortgage?
A mortgage is a loan by a lender or a bank that helps an individual to purchase a property or a home. A mortgage is also a loan you can use to purchase a piece of property when you do not have the entire fund or enough fund. The home you want to purchase will act as collateral on the money the lender offers you to borrow. Mortgages are major financial commitments, locking borrowers into decades of consistent payments.
mortgage types and payments
Types of Mortgages
Knowing mortgages types you can get in Ghana will help you know the mortgage that fits your needs. The two major types of mortgages in Ghana are fixed-rate and adjustable-rate mortgages.
1. Fixed-Rate Mortgages
For fixed-rate mortgages in Ghana the lender provides the borrowers with an already established interest rate over a set term of 10, 15, 20, or 30 years. However, for a fixed interest rate on mortgage, the shorter the term, the higher the monthly payment. Also, the longer the borrower takes to pay back, the smaller the monthly repayment amount he/she pays back. The longer it takes the borrower to repay the loan, the more the borrower pays the interest charges.
One of the major advantages of a fixed-rate mortgage is that the borrower can count on their monthly mortgage payments being the same every month throughout the life of their mortgage. This makes it easier to set household budgets and avoid any unexpected additional charges from one month to the next.
2. Adjustable-Rate Mortgages
Adjustable-rate mortgages (ARMs) are mortgages that come with interest rates that usually change over time but within the loan period. Interest rate can fluctuate because of an increase in market rate, and this changes the interest the borrower pays. As the name implies, they review the interest from time to time and make some adjustment within a six months interval or a year.
One of the well known adjustable-rate mortgages is the 5/1 ARM. This offers a fixed rate for the first five years of the repayment period. Also, the interest rate for the rest of the loan's life is subject to change annually.
Though Adjustable-Rate Mortgages make it more difficult for the borrower to gauge spending and establish their monthly budgets. However, they are popular because they usually come with lower starting interest rates than fixed-rate mortgages. It is advisable for borrowers whose income will grow over time to seek ARM because of the low fixed-rate in the beginning.
Note: The major risk with an ARM is that interest rates increases over the life of the loan. It may even increase to a point where it becomes so high and difficult for the borrower to meet. This most times makes the borrower default and may lose the home via foreclosure.
Now that you know the mortgage loans available, you can also check the other types of loans in Ghana you can get.
Where to get a mortgage in Ghana?
Many financial institutions in Ghana offer mortgages, though not all. You can get your mortgage from the financial institutions below:
ABSA Ghana
Republic bank of Ghana
Devtraco plus Ghana
Stanbic bank Ghana
First National bank Ghana
Omni Bank
Ecobank Ghana
HFC Bank Ghana
CalBank
Fidelity Bank Ghana
Societe Generale
Bond Financial Service
Dalex Financing
What you should do before submitting mortgage application form
Key facts to note before applying for a mortgage:
Make sure you have a strong credit score and your credit report is free from error.
Know the type of mortgage you need.
Make thorough enquiries and compare lenders.
They will pre-approve you to borrow a loan amount.
Submit your documents
Get your mortgage
How to apply for a mortgage loan
If you are considering applying for a mortgage, the steps below are wonderful guide
Get and complete mortgage application
Consider the loan estimates
Select your preferred lender
They process your loan
You take an underwriting
They clear your loan to close
Conclusion
Buying a home in Ghana could be a better financial decision than paying house rents. This decision depends on several factors, such as how much you spend currently on rent, where you live. Also, an available fit-for-purpose home you can afford. Moreso, this current mortgage interest rates and your aspirations.
Taking your steps towards home ownership and getting a foot on the property ladder will be an impressive start this new year. The Executive Head of Home Loans at First National Bank Ghana, Kajor Addo- Kufuor explained that apart from the financial aspect. It is also important that they arm you with right information before commencing your journey to homeownership.
In addition, he further explained you could do with all the help to make an outright purchase. Example getting a loan to buy a land, buy or build that house you have in mind for years.
Contrary to what you may know, getting a mortgage in Ghana does not require a large down payment or perfect credit. It is however advisable to get your finances in order before you hunt or talk to lenders on mortgage.