There are many of our lifestyle aspirations that need the right financing to achieve. Also, our daily activities require financial help and support. With a personal loan, you don't have to worry about your financial commitments, challenges and burden. They are flexible loans, though short or medium-term loans available for financing your needs. These needs include renovation, purchasing of household or electronic appliances, rent advance, education expenses, car maintenance, rent advance and other personal expenses.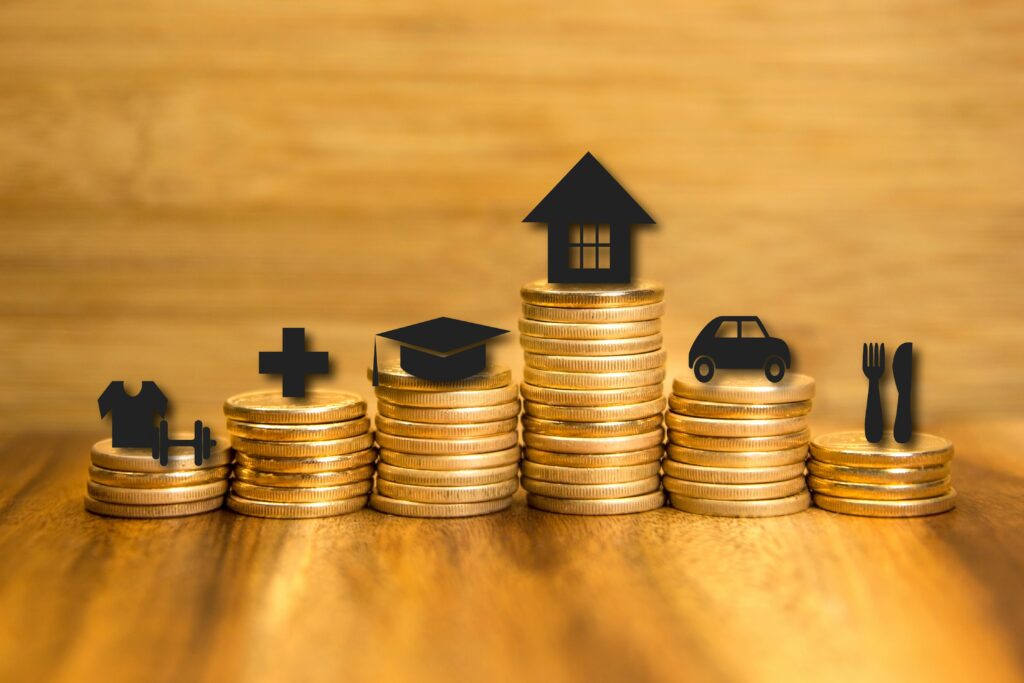 What is a Personal Loan?
A personal loan is any specific amount of money you borrow from a lender or financial institution like a credit union or a bank. While money from a mortgage loan is for the purchase of a house, and an auto loan a car purchase. However, a personal loan has a variety of purposes and needs it can cover ranging from holiday trip even to hospital bill. You may also apply for a personal loan to help pay tuition fee or purchase a major household item such as a new furnace. In addition, you can use it to merge debt.
A personal loan is ideal when you need funds to buy a car, house, or even further your education.
What is the maximum amount you can borrow for a personal loan?
You can borrow as much as GHC350,000 to GHC500,000.
What is the interest rate on personal loans?
Interest rates vary with financial institutions or lenders. But it always comes with competitive interest.
What is the repayment for a personal loan?
The repayment period for most personal loans is 12months to 72 months.
How personal loans work
Personal loan is a credit that helps you make a huge purchase or merge high-interest debts. Personal loans have lower interest rates than credit cards, they can merge multiple credit card debts into a single, lower-cost monthly payment.
Repaying a personal loan is usually different from repaying credit card debt. With Period until you fully clear the debt.
Meanwhile , before applying for a personal loan, you need to know some common loan terms, including:
Principal
This is the main amount you borrow from a lender or financial institution. For instance, if you apply for a personal loan of GHC 280,000 that amount is the principal. Then the lender calculates the interest you will pay and they base this on the principal. The more you repay a personal loan, the principal amount decreases.
Interest
Interest is the charge the lender attaches to the principal for allowing you to use their money. They always express Interest rate in percentage.
Annual Percentage Rate: This is the total interest rate in a year.
Terms
This is the number of months, or years you have to repay the loan. As soon as a lender approves your personal loan application and informs you of the interest rate, also the term they are offering.
Monthly payment
This includes paying a specific amount on a monthly basis until the loan payment is complete.
Unsecured loan
Any loan you do not use collateral to get, we regard it as an unsecured loan.
Personal loans are usually unsecured loans, but for a home or auto loan, the real property you are buying serves as collateral to the lender.
Note: The excellent credit history of the borrower or cosigner enhances a personal loan. However, some lenders/financial institutions offer secured personal loans, which will require collateral.
How to Apply for a Personal Loan
It is important to consider your credit score and history before applying for a personal loan. After this you can then apply for a personal loan through any lender or financial institution. Every lender you apply to will review your credit history and scores before approving your application.
To apply for a personal loan
Research on financial institutions in Ghana that offer personal loans.
Choose your preferred financial institution/lender.
Fill the application form.
Upload your document
Submit your application.
Pros and Cons of Personal Loans
Just like every other loan, a personal loan has benefits and downsides, depending on your specific financial need.
Some pros of a personal loan in Ghana are:
You can use a personal loan to make a big purchase.
They typically have lower interest rates.
You can use a personal loan to merge multiple high-interest.
They are easy to get
Usually flexible terms
Sometimes it does not require collateral
Some cons of personal loans in Ghana include:
Not repaying on time is detrimental to your credit score.
Some financial institutions in Ghana require extra fees for personal loans.
The repayment period can be short most times.
Conclusion
Personal loans are unsecured loans, this means it does not have the backing of any asset as collateral. It is just like spending or getting your tomorrow's income today, just like loan advance.
While it is easy to get a personal loan as the offer is for instant gratification. Though it has a lower interest rate depending on the loan. Always find the option that works best for you and make good utilisation it. Unfortunately for so many people in Ghana cannot apply for the financial help they need. This is because of a bad or no credit score of the applicant.