If you really want to know how to get a home loan or mortgage in Ghana, this article is for you. One thing that adulthood makes people do is to get their own home. This is definitely the responsibility they face at the beginning of their adult life. Especially when they are ready to have their own families. Or even want to start up a new life away from parents' home.
However, people really need to be sure of the right mortgage loan companies that can help them gain their dream homes. This is because gaining your dream home personally can roughly consume all your lifetime savings. And that is why you'd need a home loan or mortgage loan provider in Ghana to help you finance it.
As you read along, you'll see the Top 6 mortgage providers in Ghana and different mortgages, etc.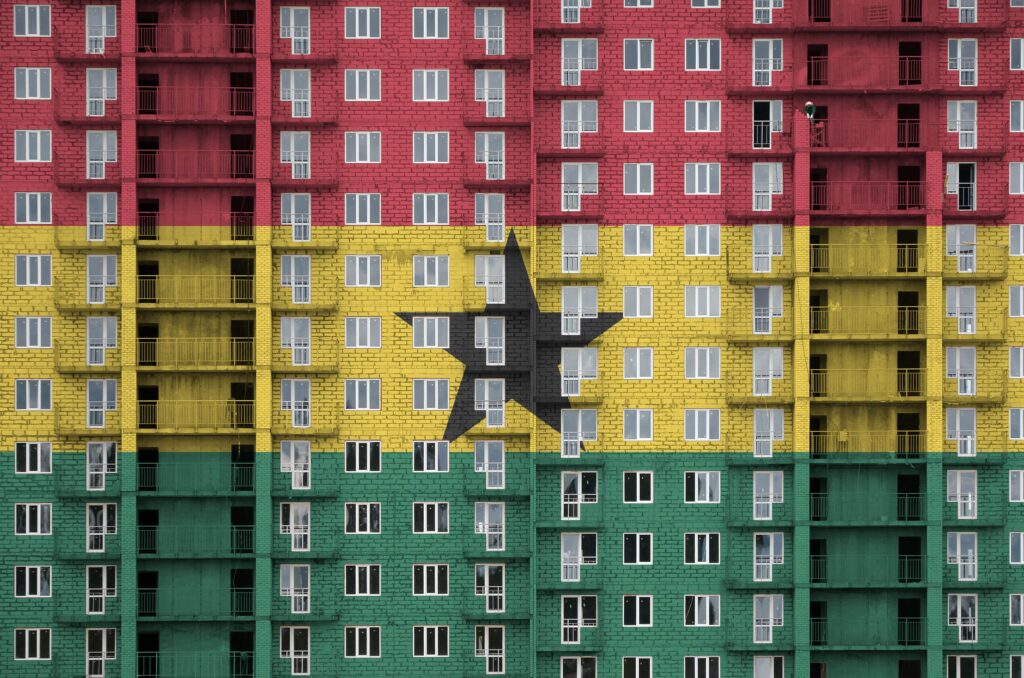 What is a mortgage or home loan?
A mortgage or home loan is the type of loan that an individual receives from a bank or a mortgage lender. This loan, therefore, enables the individual to buy a home or a property.
It is a loan, meaning they expect the individual to pay back the loan amount. Especially within the agreed time. In most cases, the lender or mortgage bank uses the value of the property as secured collateral. They will lift the collateral of your property when you have paid off the mortgage amount plus any accrued interest.
There are several banks or mortgage lenders that will grant you home loans or mortgages in Ghana.
What are the general requirements for a home loan or mortgage in Ghana?
Just like the requirements for a travel, quick, consolidation, business or personal loan. Mortgage loan requirements differ across lenders.
However, to qualify for a home loan or mortgage in Ghana, generally, you may need to submit:
You'll need a completed and signed mortgage application form from your preferred bank. Thereafter, pay the processing fee.
Your identification; passport, driver's license or national ID. Some lenders may require that you bring along a passport-size photograph. Also, a personal reference form and proof of attorney.
Verify your income and employment from your employers. And provide your last three salary slips that show all necessary deductions.
Provide copies of your individual income tax returns or audited accounts. They could need the audit for up to the last 3 years, especially if you are self-employed. Besides that, they'll need your business profile. And your last 6 months' bank statements if you are not a client of the bank. The bank may also need a credit report from a recognized credit bureau in Ghana.
They may also need you to submit an offer letter from the Real Estate Developer. And making a down payment of the total cost and title documents to the property. Also, copies of the site plan and approved building plans.
Having seen the general requirements of applying for a mortgage. It's time to see which mortgage providers in Ghana are best to get a mortgage or a home loan from.
What are the Top 6 mortgage banks or mortgage providers in Ghana:
Absa can help you own a home, and borrow against a home you own. They can even give your current abode an upgrade or help you take over your home loan from another financial institution.
Absa ensures you experience a more convenient, faster means of receiving a mortgage. Besides that, they offer up to 90% finance for a home purchases. Their equity release and home improvement could be up to 70%. Your property should be within Accra, Kumasi, and its environs with Absa.
In applying for a home loan in Ghana at Absa. You may need to bring along at least the following items:
Indenture
An offer of sale from a vendor
A form of identification and your current payslip
Land title certificate
Deed of assignment
Site plan
Building permit
Ground rent
Consent to a mortgage for leasehold (if applicable or necessary)
Sale and purchase agreement
If you need more information, you can contact Absa via the following details:
Email: service.excellence.GH@absa.africa
Phone numbers: 0800 222333 (Toll Free) /
+233 (30) 2429150 (charges apply)
Stanbic bank is among the largest commercial banks in Ghana. They have a facility fee of 2% with loan repayments that is between 5 to 20 years of repayment. Besides that, there is no limit to the amount you get from them. However, getting a home loan depends on your income as well. Stanbic bank ensures the flexibility of repaying the loan comfortably. Thereby considering your income level and not wanting you to experience any financial difficulties in making payments.
The following are Stanbic Bank 6 different mortgage products you can choose from:
Home Purchase – This product is meant for individuals who want to make an immediate purchase of completed homes.
Developer Construction – This product is the best for individuals who are yet to complete their homes from Stanbic Banks' preferred developers.
Equity release – This enables you to take a loan and use the cash released for a variety of personal needs. And this includes the purchase of another home or prime land. Besides that, you can use it for business expansion or funding your education.
Employer Group Mortgage Scheme – This is a developer-based home construction on your land. And they bought this under organization block land schemes.
Home Improvement – With this, you can renovate, remodel or expand your current home.
Refinancing – The refinancing mortgage comes in 3 forms, they are:
Internal refinancing – With the internal refinancing, you can arrange new financing terms. These terms include your existing Stanbic Home Loan, currency and amount.
External Refinancing – They provide financing to help take over existing home loans from other banks.
Cash Refinancing – If the value of your property has appreciated for years. This product will give you access to extra money.
For more enquiries, you can contact Stanbic Bank via: +233 302 815 789 / 080 010 009.
Cal Bank assists clients to access mortgage loans to purchase their dream homes. They designed the Cal Bank Mortgage to meet your present home loan needs. To get the mortgage loan from Cal Bank, you must be between the ages of 21 to 55. They'd need you to fill the Mortgage form from Cal Bank and follow the procedures detailed out.
The following are some requirements for mortgage in Ghana from Cal Bank:
A Cal Bank mortgage application that has been completed and signed
You should get an offer letter from the Real Estate Developer
A form of identification
Income verification
Credit History
Property documents
Down Payment
Disbursement Conditions ( Pre and Post)
Security: personal guarantee of the applicant.
For more enquiries, you can contact Cal Bank:
Phone number: +233 800 500 500
Email: customercare@calbank.net for more information.
Republic bank supports both companies and individuals to get residential property for investment or private purposes. The maximum amount of loan an individual can take depends on his or her credit profile. However, the client will need to make a 20% down payment with a maximum term of 20 years. Besides that, there is also a 1.5% processing of the proposed loan if you are a Ghanaian. You'll have to pay USD250 / GBP150 if you are a non-resident Ghanaian.
The following are the requirements you need to meet to get a home loan in Ghana at Republic Bank:
Republic Bank Mortgage form that is completed
Processing fee
A form of identification which could be; passport, national ID. A passport picture
A personal reference form power of attorney.
NB: If it's a joint application, Republic Bank may also ask for a proof of relationship.
The following are 6 mortgage packages that Republic Bank offers individuals and companies:
Home purchase mortgage
Home equity mortgage
Buy, Build and Own a Home
Home Completion Mortgage
Public sector home scheme
Home improvement mortgage
Having merged with Ghana Home Loans. First National Bank now provides its services in different forms when it comes to mortgages in Ghana.
The following are types of mortgages at First National Bank:
They give the Home Construction Mortgage to individuals who need a loan to build their homes.
A land purchase mortgage from First National Bank helps individuals to own a land.
Homeowners who wish to borrow for a longer period of time. Also willing to use their homes as collateral can get Home Owners Mortgage.
Save-to-Own mortgage is the best for young individuals who may be starting out life. They could also be self-employed individuals who may not have a steady flow of income but wish to own a home.
Under the home purchase mortgage, First National Bank offers various packages. They are as follows:
First-time buyer – They offer this service only to individuals who have never purchased a home before.
Buy-to-let – Here, they offer buy-to -let services. This is where you can buy another property for the purpose of investment and rent it out to tenants.
100% Purchase – This is akin to the first-time buyer package. You can apply for a 100% Purchase from First National Bank. That is, if you are a Ghanaian and wish to purchase your first home. Especially if you cannot raise the minimum deposit.
Home Purchase Loan – This package enables homeowners to purchase an additional home.
Note: Mortgage rates for these banks differ across banks.
For more enquiries, you can contact First National Bank on: 024 243 5052 / 024 243 5057.
It's simple to get a mortgage loan from Ecobank just like other top banks in Ghana. In order to make mortgage loan decisions seamless for customers. They provide a mortgage calculator on their website. And this calculator helps individuals know how much they can pay periodically.
Whenever you need a mortgage loan you can visit any of their offices and request a mortgage form. They'll guide you through the process and the necessary documents to submit. Or you can just apply online through their website.
Conclusion
It's wise to secure or acquire a mortgage in Ghana with the support of mortgage providers. This is because you'll risk going bankrupt if you'd want to self-finance it. Therefore, it's imperative that you know the available providers of mortgage or home loans in Ghana. Also know what they require for acquiring a mortgage here in Ghana.
However, beware of loan sharks who could offer instant, consolidation, quick, travel or personal loans with hidden charges. Besides that, ensure that you repay the loans you get so that your credit score will remain in excellent condition.