Mortgage companies in Ghana are doing an excellent job in making mortgage loans available to Ghanaians with convenient terms. For Ghana financial institutions, also known as mortgage lenders, mortgage banks in Ghana are making remarkable names. Are you wondering what mortgage is all about and where to get them? You can get the answer from this article.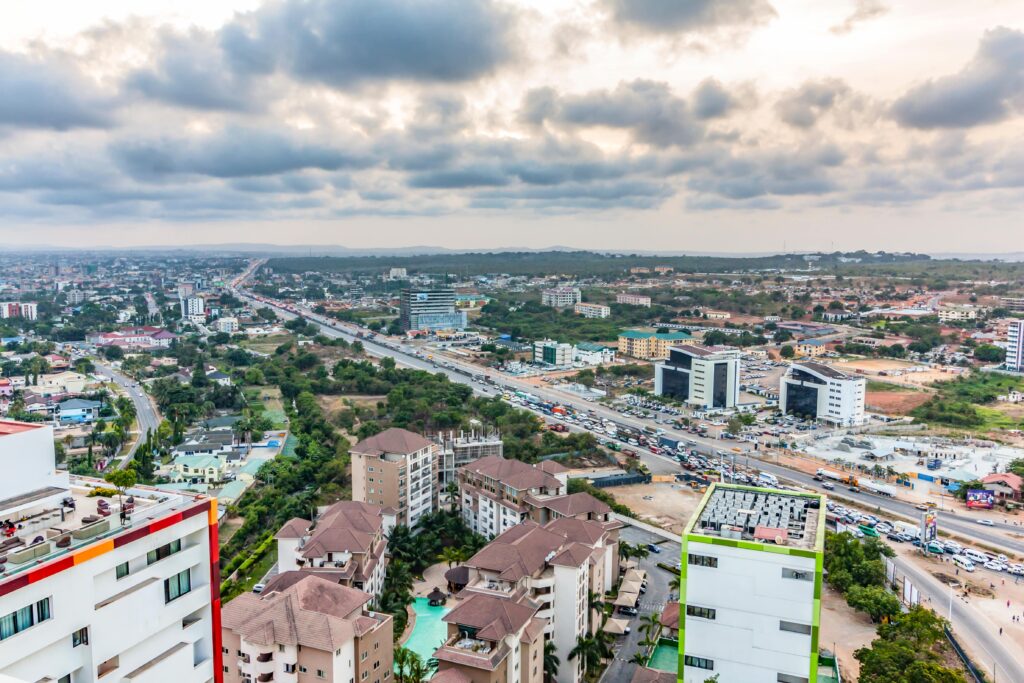 What is a mortgage?
The word mortgage refers to a loan from a bank or other financial institution that helps you purchase a home or house.
An important thing to note about mortgage loans is that the home or house to purchase serves as the collateral. Mortgage payments are usually monthly. It comprises four components: principal, taxes, interest, and insurance.
Who is a mortgage lender?
A mortgage lender is a mortgage bank or financial institution that offers and underwrites home loans. Mortgage lenders have unique borrowing guidelines which verify the borrower's creditworthiness and ability to repay a loan. They usually set the terms of the loan. They also specify the repayment schedule, interest rate, and other essential aspects of your mortgage agreement.
Types of Mortgages in Ghana
There are two most common types of mortgages in Ghana. You may want to know the one that applies to your needs and financial status. The two types of mortgages are:
Fixed-Rate Mortgages
This type of mortgage loan helps the borrowers with an already established interest rate. Which ranges over a set term of 15, 25, 30 or even 40 years depending on the term. When they fix the interest rate, the term duration will be shorter but higher monthly repayment. However, the longer the borrower takes to repay, the smaller the monthly repayment amount. Hence, the more the borrower ultimately pays in interest charges.
The major benefit of a fixed-rate mortgage is that the borrower has the liberty to count on their monthly mortgage payments. This is usually the same every month throughout the life of the mortgage. Hence, making it easier for the borrower to set household budgets while avoiding any unexpected extra charges from one month to the next. Usually, when market rates increase, the lender does not have to make the monthly payments higher.
Adjustable-Rate Mortgages
Adjustable-rate mortgages (ARMs) usually come with interest rates that vary or change over the life of the loan. Most times the increases in market rates may cause the interest rates to vary. Hence, changing the amount of interest that the borrower must pay and the total monthly payment due. The lender often reviews and adjusts the interest rate from time to time. For instance, they may adjust the rate once in a year or once in six months.
One benefit of this type of mortgage is that they come with lower starting interest rates.
Meanwhile, borrowers, assuming their income will grow over time, often seek an ARM in order to start with a low fixed-rate in the beginning.
The only risk with an ARM is that interest rates may increase over the life of the loan. Sometimes to a point where the mortgage repayments become so high and difficult for the borrower to repay. This often leads to default, and the borrower may lose the home via foreclosure.
List of mortgage banks in Ghana
Glancing through the list, you will see the complete list of financial institutions in Ghana where you can get your mortgage loan. However, you can resort to the service of a mortgage loan originator before taking a decision.
They register the following mortgage financial institutions in Ghana. They are also approved by the Bank of Ghana for operation.
Bank institutions
First national Bank
Republic Bank
GTB Bank
Nwabiagya Rural bank
All-time Capital limited
Fidelity Bank
Calbank
Ghana Home loan bank
Absa bank Ghana
Stanbic Bank
Societe Generale Ghana
Zenith Bank Ghana
Omni Bank
DCI Microfinance limited
Odotobri rural bank
Non-banking institutions that offer mortgage loan in Ghana
Dalex finance leasing company
Bond financial services
Leasafric Ghana
Bolkan capital
Omicron Estate services
Conclusion
Just before you choose your preferred financial institution for your mortgage loan in Ghana, you can consult a mortgage loan originator. Purchasing a mortgage loan is borne out of the inability of individuals to buy houses off of their income. However, it might take long before you complete it if people save to build or buy a home. Hence, mortgage banks and other financial institutions that offer mortgage loans step into the scene to save the day. The institutions listed above can loan out capital, real estate investment, and accept payment in installments.