Some financial institutions offer travel loans to their customers in order to assist them with cash flow for the holiday or vacation they dream of. This type of loan comes in handy, especially when you want to go for a holiday outside Ghana but don't have the money to carry it out. Or probably you are daydreaming about adventures in a foreign land or a family vacation on a beach. Good news, your holiday daydreams may not be as distant as you may be thinking. You can always get a travel loan to make this daydreams a reality.
As you read along, you will learn more about travel loans, how it works in Ghana, how to repay it and so on.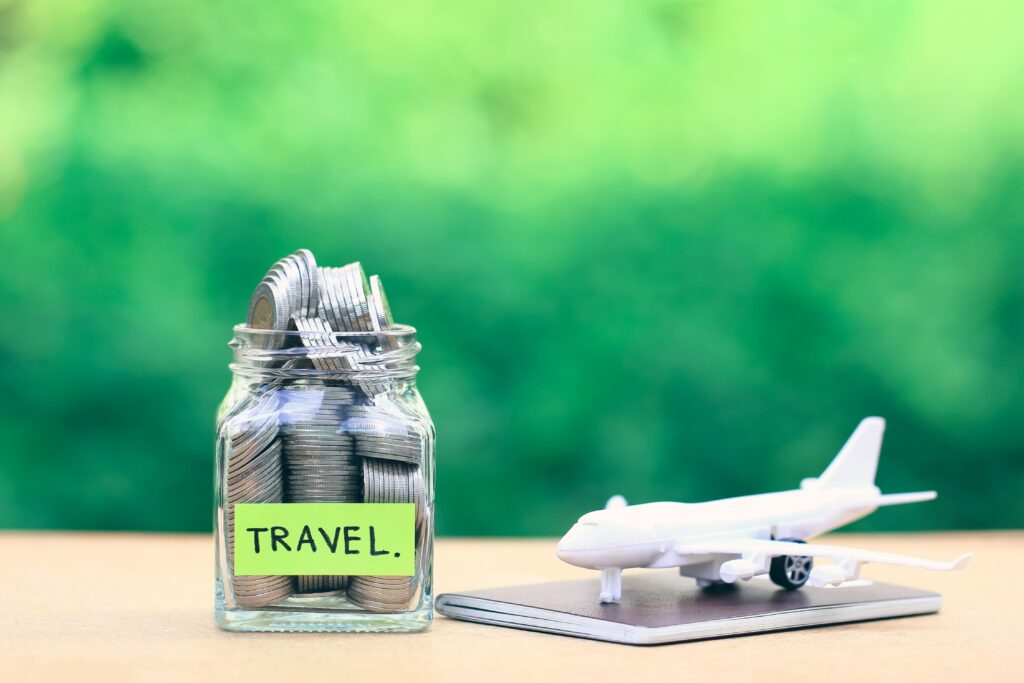 What is the meaning of a travel loan?
A travel loan in Ghana is a type of unsecured personal loan lenders offer a borrower for travel purposes. It helps cover the costs of your holiday, such as tours, airfares, accommodation, and even new travel accessories.
How does a travel loan work in Ghana?
Travel loans in Ghana works exactly the same way as an unsecured personal loan. You can borrow money ranging from GH₵2,000 to GH₵100,000.although travel loan amount depends on the travel. You can also choose a loan term between 12months to 84months.
The length of the loan will determine your repayment amount. Meanwhile, you can choose the frequency of your repayments to be monthly to help with your cash flow.
Requirements for travel loans in Ghana
There are certain criteria you must attain to apply for travel loans.The common criteria for these loans are:
You must be 21 years of age and above.
If you are a salary worker, you must be at least 6 months in the job before applying.
A good credit score.
For self-employed, you must have at least a steady income of GHC20,000.
Income payslip proof.
Passport photographs.
How to apply for a travel loan in Ghana?
Applying for a travel loan is a very simple process, as most banks now provide online applications for it in Ghana. All you need to do is simply visit the official website of the lender and complete your details to apply for a travel loan.
You can also submit your documents online and get instant approval from the financial institution. Alternatively, you can also visit the lender's branch office and apply.
How to repay a travel loan in Ghana?
After your loan application and processing, the lender pays the money into your account. This is for easy access and planning of your trip.
However, your loan comes with an already set repayment schedule for the life of the loan. The lender makes it in such a way that every payment you make will be for paying off the debt.
Most times, they automatically debit you directly from your bank account with the agreed amount and frequency of the life of the loan.
Advantages of travel loans using personal loans
A personal loan is a potential way to get the holiday you have been dreaming of without building savings for a long time. Some benefits of using a personal loans for travel include:
It usually comes with a fixed interest rate and a logical structure for repayment.
You get your money directly to your bank account within five days of approval.
Unlike a credit card, it gives you the flexibility to withdraw cash without a cash advance fee.
Also, a personal loan allows you to spread out the cost of your holiday over the loan period.
You don't need to build up your savings before embarking on the holiday you are dreaming of.
Who is eligible for this loan?
Travel loans are mostly for income earners in Ghana. However, since travel loans are like personal loans you could use to meet your needs, working professionals can apply. Also, self-employed workers with constant income can also apply for travel loans.
Some lenders in the market provide these loans to self-employed professionals with a steady income.
When to consider such loan in Ghana?
Below are some reasons you should consider a travel loan:
If you do not want to undergo luxury holiday expenses.
When you wish to take a holiday with your family and friends, but do not wish to postpone it due to lack of money.
If you are doing well professionally, and you are sure to repay the loan amount on time.
Things to note before applying for the Loans
You must note the following things before you apply for a travel loan:
Have a correct budget estimate for your travel before applying for a loan. You can check the cost of accommodation, ticket costs, feeding and other expenses.
There is a need to research lenders and find out whose interest rates suit you before applying for a loan.
Make sure that the equal monthly interest fits within your monthly budget. As this may cause difficulty in repayment if it does not fit in.
Types of travel loans in Ghana
Travel loans are of various types, they include:
Foreign travel: This loan covers air tickets, lodging facilities, tours and sightseeing. Individuals in Ghana can apply for the loan to cover the expenses for their friends and themselves.
Domestic travel: They extend these loans for travel within the country. The applicant can apply for expenses depending on how many people involved. The amount in this loan is much lower than that of foreign travel loans.
Senior citizens: This type of loan is available to senior citizens' travel expenses. They usually come with a preferential interest rate.
Personal loan: Many lenders categories travel loan under personal loan. The borrower can use the loan for travel purposes. This is because the loan is for personal needs.
Conclusion
Applying for a travel loan is now easier and convenient as you can apply online any time. In Ghana, domestic travel loans come with a discount from most lenders. However, travel loans have a very low interest rate and you can get it without collateral. Also, the repayment option is very conducive to the life of the loan. You can live out your dream of embarking on a vacation trip today with a travel loan in Ghana.
Other related articles:
Type of loans in Ghana you should know
Emergency loans in Ghana: what you need to know