Mobile loans in Ghana have become the order of the day in the finance niche. Mobile money loans have become one of the easiest means for Ghanaians to access cash flow right from the comfort of their homes. Through the mobile loans, you can access funds without rigorous procedures to cater to unforeseen events. In Ghana, earning, saving and borrowing money using mobile devices is becoming a daily routine for most individuals. Having a mobile device gives you the privilege to earn more, save more, and also borrow without visiting a banking hall.
One out of every five Ghanaians is currently using Mobile Money services to send, receive, and borrow money on their mobile devices.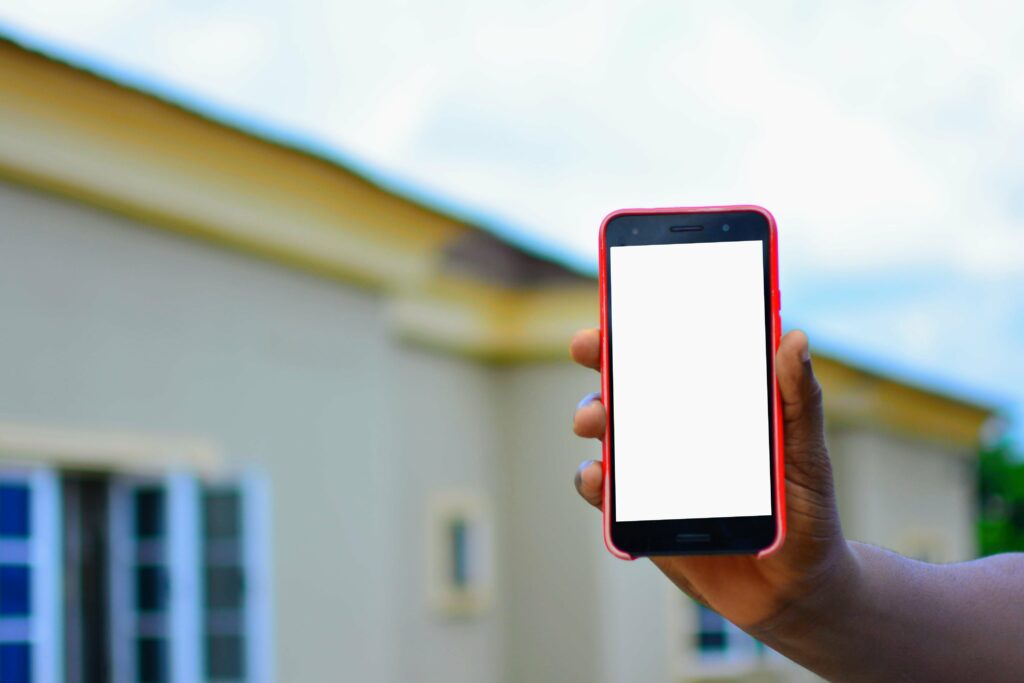 What is mobile money?
Mobile Money is a digital financial service that offers people the opportunity to transfer, save, and receive money. They do this on their mobile devices without a bank account. This platform of financial services gives people the privilege of enjoying financial services from every part of Ghana. However, it is more beneficial to residents of hard-to- reach rural areas with no banks. Mobile money is also gaining the support from the Ghanaian Central Bank daily.
Meanwhile, Ghanaian Central Bank is seeing mobile money as an opportunity to increase financial inclusion. Introducing favorable e-money regulations that are helping to boost Ghana's Mobile Money success.
Best mobile money loans in Ghana for instant cash
Borrowing money is now very easy and convenient using your mobile devices or smartphone in Ghana. Below is a comprehensive list of mobile loan companies in Ghana that offer instant loans using an app.
1. Blue Horizon Microcredit
This is one of the private loan lenders in Accra. They offer many loan products to its customers that you can access with a mobile device. You can also access instant loans, executive salary loans, group loans, and institutional loans. Meanwhile, being a salaried employee and in need of quick cash, you can access the executive salary loan with a convenient monthly repayment option.
They offer an easy loan and via your mobile device. It is one of the popular money lending companies in Ghana that offer loans without guarantors or collateral. With Fido, you can apply for some financial services from the comfort of your home or office. Fido disburses loan instantly after successful application.
Unlike many other services, Fido does not have extra charges. The lender displays all the costs associated with borrowing a loan in the app. You can borrow up to GH¢1,000 and repay between 10 and 33 days.
3. BloomKash
They offer instant mobile money loans in Ghana, while making it easy for borrowers to access credit anytime and anywhere. It is one of the reliable online lenders in Ghana. Repayment with BloomKash is between three months to twelve months. You can borrow a minimum of GH¢65and a maximum of GH¢1000. They also have an interest rate of 0.1% to 1% when calculated daily.
4. CashGhana Limited
This is one of the best quick loan companies in Accra. They offer a salary advance to all workers both in private and public service. Meanwhile, you can get some money that will cover your finances until the payday. CashGhana Limited only offers a short-term loan, which does not require collateral or guarantors.
In case of an emergency, all you do is provide your valid national ID. Also, there will require a letter from your company's accounts office, complete the forms, and wait for the approval. They disburse money into your account immediately after approval.
5. Blue Financial Services Ghana Limited
They offer their customers access to credit without a hassle, and they are one of the best companies to get emergency loans from in Ghana. They process their loans and pay them electronically to the customer's bank or mobile money account. Disbursement of funds with Blue financial service Ghana is within 24 hours.
The loan products are major term and emergency loans. Their emergency loans have a repayment period between one month and three months. However, their term loans have a maximum repayment period of forty-eight months. They charge interest rates ranging from 2.62% to 3.96%.
6. UMB SpeedApp
This is a mobile app that allows you to enjoy convenient and safe online banking. It is beneficial for managing your UMB account and completing financial transactions conveniently. They use the mobile application to borrow a loan. One advantage of using the app is that it has many loan products that are worth considering and applying for. They include executive loan, salary overdraft, personal loan, solar loan, scheme loan, and auto loan. Considering any of the loan products can meet your various financial goals, including handling an emergency.
7. First National Bank
They offer personal loans to their customers to cover an emergency and unforeseen circumstances. As long as you are in Ghana, you can borrow some money from First National Bank to settle your debts or get some financing. It also has a financial service that allows you to merge your debt or apply for a new loan online using your smartphones.
8. GTBank QuickCredit
This is a mobile financial service from GTBank in Ghana that allows retailers to get instant cash for their needs. Having a bank account with GTBank gives you an edge to source for a salary advance. However, you can even borrow up to 100% of your monthly salary. The bank charges 1.5% interest for a repayment period of 30 days.
This financial institution offers mobile financial services. They also offer personal loans that can meet your present financial challenges. You can borrow a maximum of GH¢40,000 with your mobile phone on a fixed term of up to 72 months. They disburse money within 20 minutes of successful approval of application.
This is an emergency loan in Ghana with best instant cash disbursement. MTN Qwik Loan is a financial solution for all MTN MoMo subscribers. Though it has short-term and unsecured mobile money loans in Ghana that MTN users receive into their MTN Mobile Money wallet. It does not require an existing bank account or savings account before you can borrow.
You can only have access to it anytime and anywhere when you pay your loan on time whenever you borrow it. You can access the loan by dialing *170# on your phone. Follow the prompts duly on financial services and select loans. After reading the terms and conditions, select an amount that will cover your needs.
11. Access Bank PayDay Loan
This is mobile, quick access to take care of emergency needs. In case you need some cash before your next payday, you can use this service to get an instant loan. Access Bank PayDay loan being a mobile loan in Ghana, you can access it by dialling *901*11# on your phone. It is always quick and convenient. They disburse the money into your Access Bank account immediately after applying. This service is available to Access Bank account holders in Ghana who are salaried workers. 
Conclusion
Thousands of Ghanaians with no bank accounts no longer have excuses for not saving. This is because with a mobile phone, you have financial services on your palms. Banks are not also left out as they are now making mobile financial services available to their customers.
Meanwhile, 15,228 Micro, Small and Medium Enterprises (MSMEs) in Ghana have also benefited from the COVID-19 Recovery and Resilience Programme. This is one of the stimulus packages to cushion businesses from the shocks of the global pandemic.
The beneficiaries received grants of GH¢2,000 each from the "Nkusuo" programme through mobile money. The relevance of mobile money in Ghana cannot be over-emphasized.