SME loans in Ghana help businesses have enough cash flow in their business. Are you in need of a business loan? With various types of loans available, how can you easily pick the right loan for your business?
The various forms of small business loans in Ghana are ideal for businesses of different sizes. Understanding some popular options makes it easier for you to pick the best for your business. Business owners in Ghana have many financing options available. Ranging from traditional installment loans to lines of credit to micro loans.
However, just as every business is unique, so also are the needs for capital. Generally, businesses often take loans to take advantage opportunities in Logistics, Wholesale, exports, joint ventures and other areas of business. Whether you are brand new in business, your personal or business credit scores are low. Also, you're aiming for specific rates and terms. You will get information on these as you read on.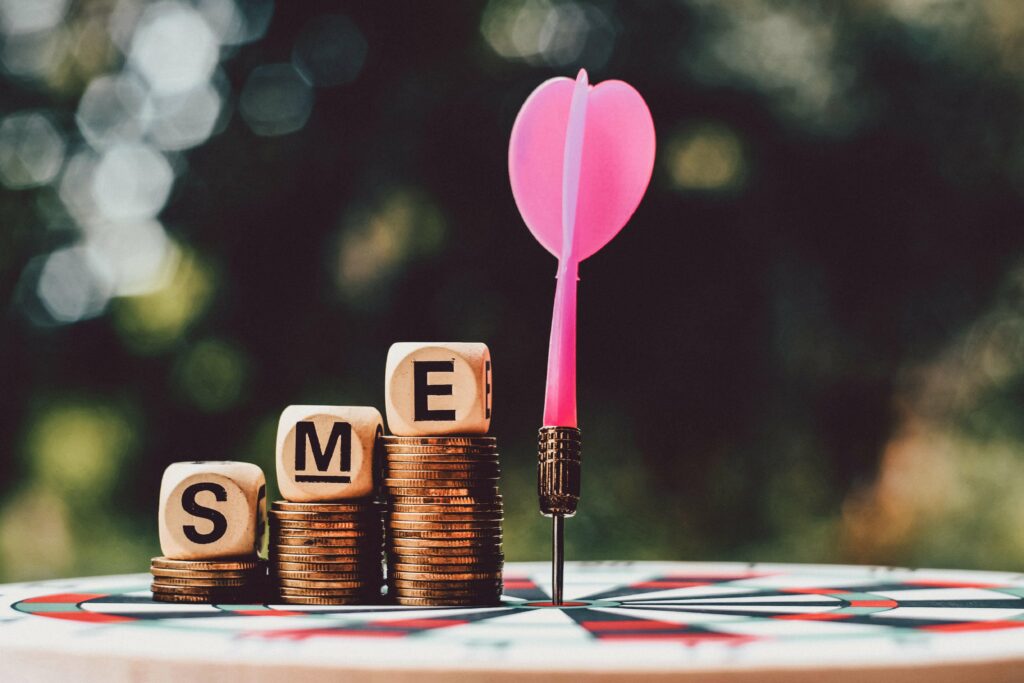 What you should know about SME loans in Ghana?
SME means Small Medium Enterprises. SME loans in Ghana are business loans available to medium-sized enterprises in Ghana.
They are tailor-made to fit into the needs and requirements of small and medium enterprises. Also, it is the funding of small and medium-sized enterprises, and represents a major role of the general business finance market. Especially in which they gain, supply, capital and price from different firms.
However, SME loans are usually for those who are planning to start their own business to make a progressive impact on the industry and society.
What is the use of an SME loan in Ghana?
The purpose or use of the loan must be to meet business requirements and growth. They include purchasing raw materials or machinery, availing working capital, marketing products/services. Also, expanding the employee product line or base, entering a new geographic location, and so on.
How to apply for an SME loan in Ghana?
When you choose the lender you want to apply your SME loan with, you either apply online or go to any of their branch offices. Get the form fill and submit.
Is there any required experience and proof?
You must have a minimum of three years business experience and past years business return.
What are the requirements for SME loan in Ghana?
Every loan comes with requirements you must meet in order to access the fund you need. You will need the following to qualify for SME loan application :
You must be between 25 years and 55 years.
Your personal/business bank account details
Existing loan details
Parent business/company/associates/group entity details
Annual accounting report of your business
Personal guarantee letters from directors/partners/promoters
Business registration certificate/documents
Registration certificate of business as SME
A copy of sales tax returns filing documents
A copy of income tax returns filing documents
Any sector-specific licenses, such as drug license with a pharmaceutical enterprise
Types of SME loans in Ghana
A Line of credit is a type of business loan whereby the lender will approve a credit limit for your business. You can take a loan up to the maximum limit as per your requirements. They will require you to repay the amount you used while repaying the loan. It is very essential for micro-businesses that have seasonal demands.
2. Unsecured business loan
In this type of loan, you pledge nothing against the loan amount. The lender is to carry a higher level of risk with such loans. Also, they are more expensive than secured loans.
An unsecured business loan can be very helpful to small enterprises operating from a rented property.
3. Secured business loan
This is the type of SME loan where you offer an asset against the loan amount. These are big-ticket loans, which come with flexible loan terms and repayment options.
4. Working capital loan
These are short-term loans used for managing expenses of day-to-day business operations. From paying rent of your commercial property to the purchase of monthly business supplies, we can use a working capital loan in different ways. Every size of SME can consider this loan for a regular flow of money for business growth.
5. Business Term Loan
This is a term loan, often called an installment loan. It is a traditional type of business loan in which the borrower receives a specific amount of money to pay back on a set schedule.
Typically, you repay loan term payments each month, but the pay schedule usually varies depending on the policies of the lender. They will apply for each payment toward the principal, or the balance of the loan. Also, to the interest charged by the lender.
What is the interest rate on SME loan Ghana?
Different lenders in Ghana offer SME loans for different interest rates. Interest. The interest rate may vary depending on the loan scheme you want and the financial institution involved. The lender usually considers factors like tenure, collateral provision, repayment option, loan amount, tenure, and the applicant's creditworthiness.
What are the benefits of an SME loan in Ghana?
You stand to gain the following from SME loan in Ghana
SME loans include flexible repayment tenures ranging from one year to five months.
Most times, they do not require collateral to avail SME loans.
Quick and easy online application process with shorter approval time.
Documentation requirements are minimal.
Conclusion
Running a small business can be expensive most times and seasonal increases, unforeseen emergencies, unpaid invoices. Also, the need for expansion can all lead a business owner to pursue financing options. While there are many affordable loans available, it's important to test all lending options. Also, the total cost of the loan, and the return on investment from taking the loan.
However, to decide, you can always get in touch with a top business funding provider and discuss your requirements. Preferably a reputed lender that offers different business loans so that you can select one that perfectly matches your financial needs.
Other related article: