It is much easier to get loans these days than before. This is because of the continuous increase in lending institutions. Many lenders offer various loans such as; quick loans, mobile app loans, student loans, etc. And these lenders keep advertising their products to attract customers to themselves. Because of this, it has now become survival of the fittest in the world of financial institutions in Ghana.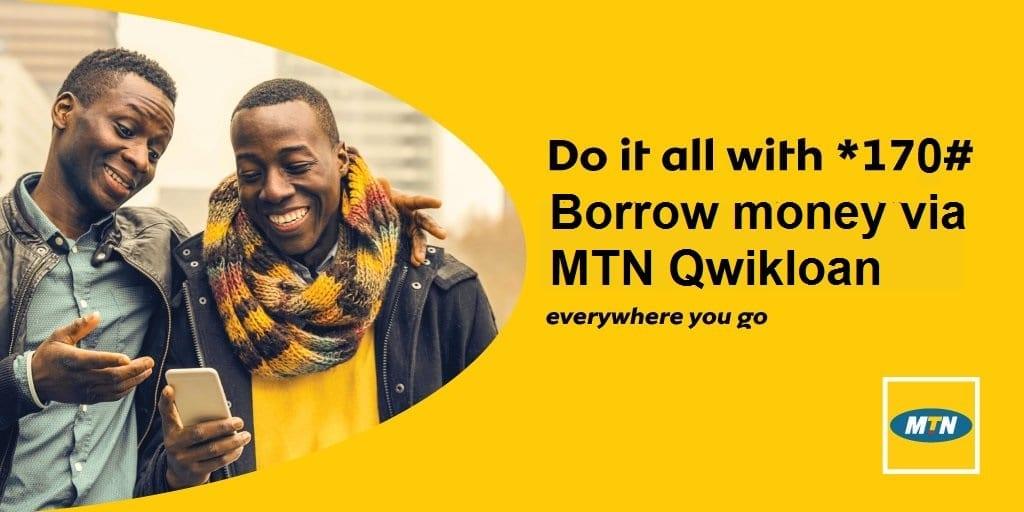 What is MTN Qwik loan?
MTN qwik loan is the loan package MTN offers their Ghana customers. This loan package allows them to access loans through their mobile money platform. It is comparable to MTN Ahomka loan but has its own unique qualities. Because of how much easier it is for MTN Ghana customers to access this loan, they wouldn't need to provide proof of collateral in order to access the loan.
Once you're in Ghana and you're an MTN network user, you can access the cash loan. And this is regardless of the time you apply for it or for any purpose of the loan. Besides that, you can get this loan from any functional mobile phone.
What is the maximum loan amount I can get from MTN Qwik loan?
Before applying for the MTN qwik loan, it's necessary to know the maximum loan amount you can get. The maximum loan amount you can get from MTN qwik loan is GHS 1,000.
What are the requirements for MTN qwik loans?
For any financial institution to give you any form of loan. There are some requirements they expect you to meet. These requirements help them assess borrowers and also help them know which borrower should receive the loan.
The following are the requirements of MTN qwik loans:
You must be 18 years or above.
If you already have a loan with the platform. You must repay it before you can get another one.
Be a user of MTN Ghana.
To access this loan, you must have been an MTN Ghana subscriber beyond 90 days.
Create an account with MTN Mobile Money Services. Besides that, you must actively use it to perform some financial transactions. Transactions such as; sending and receiving money, paying of bills, purchasing of airtime, etc.
How can I apply for MTN qwik loans?
You must make the first move in order to get the loan you want. This is just the way it is for any form of loan application.
The following is how you can apply for MTN qwik loan:
Enter *170# on your MTN mobile phone
Select '5' to access the Financial Services option
Select '3' for loan options
Choose'1′ for a quick loan
Then select '1' for the loan request
Thereafter choose the loan amount you want
Then choose your repayment plan. This is the number of days it could take you to repay the loan
After the steps above, a screen will appear whereby you will enter your secret mobile money pin. Thereafter, your loan application process is complete.
You can also check out Fido loans review.
How will I know MTN has approved my loan request?
You sure need a sigh of relief having applied for a loan. But normally, this sigh of relief comes with the confirmation that they have approved your loan request. And this is not different from what is obtainable from MTN qwik loan.
Once they approve your loan request, they will send you an SMS whereby you'll confirm:
The loan amount
The repayment amount
An interest rate of 6.9%
The date for repayment
What is the interest rate of the MTN qwik loan?
Loans typically come with interest rates. This is usually the one reason lenders borrow money to individuals. This interest is a source of income for lenders. However, the interest rate for MTN qwik loan is 6.9%.
How can I repay my MTN qwik loan?
You must repay every loan you owe in order to keep a good credit score. Besides that, if you cannot repay the loan you owe, you can't get another one from MTN qwik loan.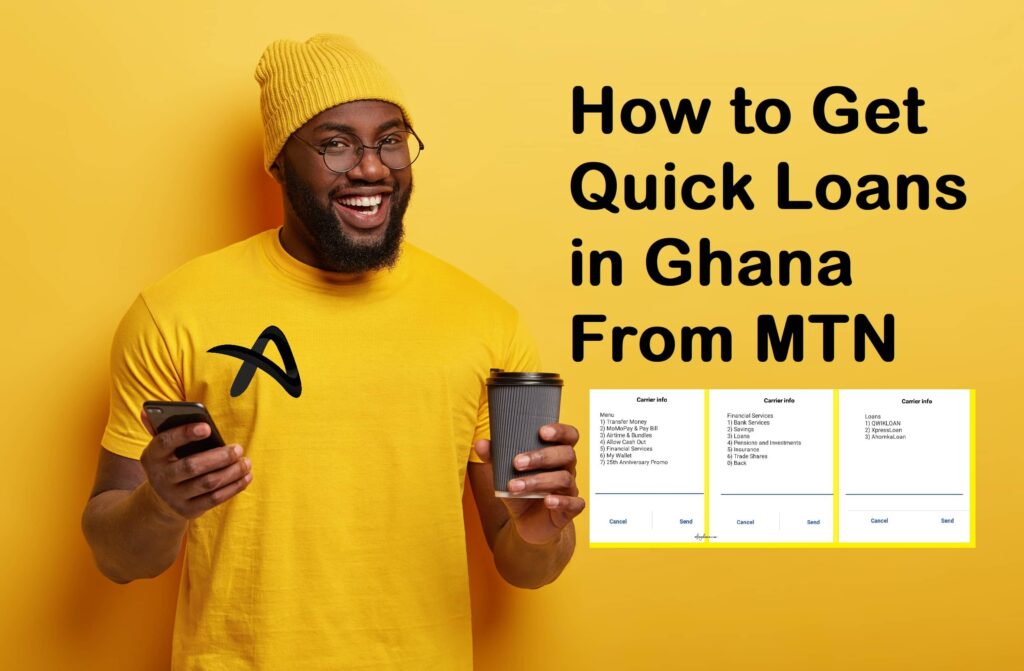 The following is how you can repay your MTN qwik loan:
Transfer the amount of money you have to repay into your MTN mobile money wallet before the deadline date.
On the deadline date, they will automatically deduct the loan amount you owe from your MTN mobile money wallet.
However, you can manually repay the loan amount you owe. You can do this by choosing the 'Repay loan' option on the quick menu by dialling *170#.
What is the loan duration of MTN qwik loan?
Every loan typically has a duration. This duration states when you have to repay the loan. The loan duration of MTN qwik loan is 30 days. If the loan is not paid after the duration it would be in default.
Conclusion
Today in Ghana, you do not need to visit any bank before to access all loans. Most times, people who visit the banks do not go there for loan applications. This is because they can easily access the loans they need from the comfort of their homes. MTN qwik loan ensures that Ghanaians have easy access to loans. Besides that, they wouldn't need collateral before they can get the loans.