Financial emergencies occur when we need quick cash to cater for whatever the need might be. Instant loans are there to ease many South Africans and help them survive until the end of the month. It can sometimes be difficult to save a sufficient amount of money to last until payday if your budget for money isn't adequate.
These emergencies are often unanticipated. Here is all you need to Know about instant cash loans.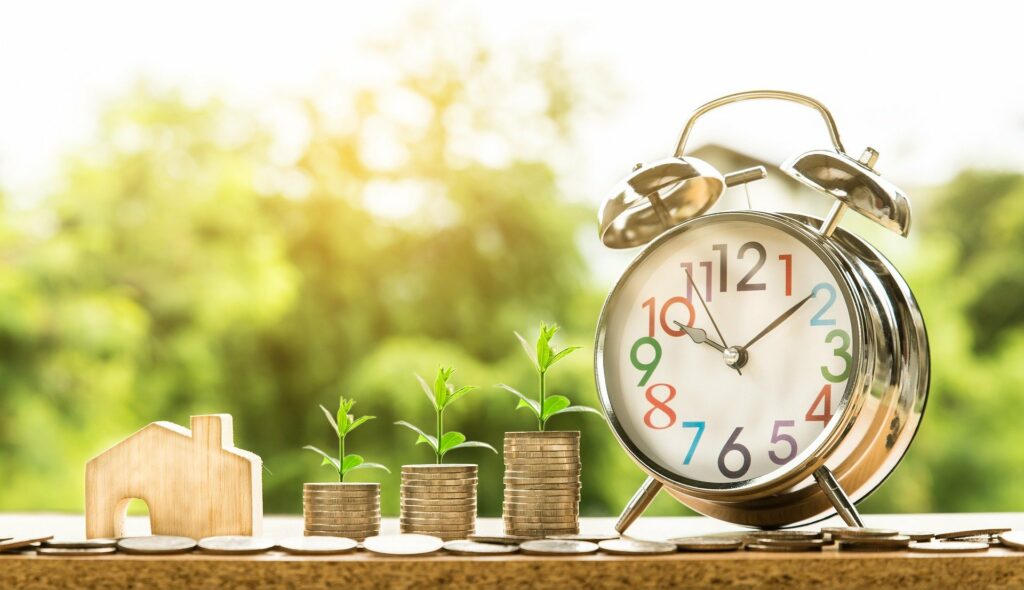 What are instant loans?
Typically, they are short-term loans you receive in your bank account immediately. Although they are offered under various names by various financial service providers, they often function the same.
For example, some lenders will give their instant loan products names like fast personal loans, quick loans, instant online loans, fast cash loans etc.The most important thing is the fact that this type of credit should allow you to get emergency money in the easiest and fastest way possible.
For instance, suppose that the car you used to get to work breaks down, or you get sick suddenly and need money to get to the hospital. If your bank balance is almost empty, you might have no choice but to borrow.
There are various types of loans available in South Africa, including personal loans and vehicle loans. However, if you need money from time to time, quick payday loans are an option you should consider.
Features of instant payday loans.
If you want to be sure you're applying for an instant loan online, then checking the following features will help you decide if it's the right loan for you:
Straightforward application process.
Instant loans are designed to have more relaxed requirements. This makes it easier to qualify. Furthermore, the application process is usually made online so long as you have an internet connection. You can finish and submit your loan application in just a few minutes if you have an urgent need and you're in a hurry.
Fast approval.
When you get an online quick cash loan in South Africa, instant approval is very crucial. Emergencies sometimes force you to act quickly, which means you need a lender that can get your loan approved just as quickly.
Quick cash delivered to your bank account.
Usually, lenders give you the money on the same day you apply. If they are super fast, you can get the cash in minutes or hours.
No credit checks.
This means in a tough situation, you still have a reliable way to get the money you need even if you have bad credit or are blacklisted.
Interest rates and other fees.
To give you an idea of the instant loan fees, let's look at the minimum and maximum amounts. Say you want a quick R100 for example, here's what you can expect:
Initiation fee: 16.5% on the amount borrowed, R16.50
Interest rate: Typically 5% per month, R5
Monthly service fee: Around R60 per calendar month
VAT: 15%, charged on the initiation and monthly fee, R11.48
Estimated total repayment: R192.98 if repaid in 30 days
It's important to remember that these are just estimates. You may have to pay different fees according to the amount borrowed and the time it takes for repayments to be made.
How much can you get with instant loans?
Most finance in South Africa with instant approval are usually for small amounts. The minimum is R100, and the maximum is about R8, 000. How much you get typically depends on:
Your salary or income
The lender usually lets you borrow only the amounts that you can afford. This is generally determined by how much you receive at the end of each month.
Whether you're an existing or new customer.
When you keep borrowing from the same financial services institution, you end up building a relationship and some trust with them. They, in turn, give you the privilege of borrowing more money.
Why do lenders charge high rates and fees for instant loans?
There are several reasons why instant loans are a bit expensive:
Most lenders consider them high-risk.
They are unsecured, which means if you fail to pay back, the lender cannot recover their money by taking your possessions. Also, since you can sometimes get a quick loan with poor credit, the lender still has no way of knowing if you can be trusted to pay the money back. To protect themselves, the lender, therefore, charges you more.
Instant cash loans that have to be paid back very quickly. When they use lower interest rates a lender may not make much of a profit, so they're likely to raise the rates and fees.
They involve small amounts.
Again, because instant online loans involve smaller amounts, there is very little profit to be made if rates and fees are kept low. So, usually, lenders go with the highest charges allowed.
Some lenders want to take advantage.
Some lenders charge unusually high fees and rates. Such lenders are unreputable and should be avoided.
What you need to apply.
In South Africa, the following conditions must be met for online credit approval:
Prospective applicants should be 18 years and above. This is the legal age for borrowing money in South Africa.
You need a working South African account that you use to receive your regular income or salary.
In order to prove you're a South African citizen, you'll need an ID.
To demonstrate your income, you will need to provide three of your most recent payslips or bank statements.
You may also need to supply personal information, such as your mobile number and email address.
You may also need to provide proof of residency. The council accepts water and electricity bills providing you provide them with your name.
Important questions to ask when applying for an instant loan.
It is essential you understand all there is to know about the loan you are applying for before you submit your application. When taking an instant loan, here are some key questions to ask;
How much do they let you borrow?
How much time does the lender give you to pay back the instant loan online?
Do they offer more benefits if you are a repeat customer?
How secure and safe is your information with them?
Do they have a license and registration? A reputable lender in South Africa has a registration number and is governed by the National Credit Act.
Is their customer service excellent when you contact them?
You can use these comparison factors to find the best lender for online loans in South Africa. For the lender you want, just click on the "Go to Site" button to visit their website and apply online.
In order to apply online, you have to provide the necessary details and upload or attach any required documents. You can choose either of the following repayment terms after receiving the quick credit:
Debit order – The lender has access to your bank account and automatically deducts the repayment from your account until the loan is fully paid.
Account deposits – You deposit the repayments directly into the lender's accounts on every due date.
Top 5 Companies that offer Instant loans in South Africa.
In no particular order, below are 5 trust financial institutions that offers the best instant loan service in South Africa;
MPOWA finance.
MPOWA Finance Pty Ltd is a registered South African provider of short-term loans. Their slogan is 'Get up to R5000 in your bank account today by 5 PM!'It means that if you apply for a loan before 3 PM on a working day, you can have money in your account the same day.
Wonga Loan.
Wonga Finance is a reputable and registered credit provider founded by South Africans for Mzansi. The company specializes in flexible short-term loans online. Anywhere, any time, you can apply using your smartphone, tablet, or PC!
Boodle Loans.
Generally, Boodle loans are there for people in South Africa to make life more comfortable financially. When the need for a cash loan arises, you can have it in your bank account within minutes. They offer short term loans that are affordable and easy to apply for
South Africa's leading online loan broker, Hoopla Loans Company, offers a wide range of loans for customers. By helping you find the best lender, they will match you with the best loan. Loans are issued on the same day that an application is submitted.
While it is not a lender, Hoopla compares a number of lenders and banks.
Absa.
Finally, Absa Group is a well-established bank and lender in South Africa. As a result, Absa short term loans can be the perfect solution if you need fast access to cash. They offer two types of personal short-term loans:
Absa instant loan
Absa express loan
What you should know before you borrow an instant loan online.
Before applying for an instant loan or any form of loan at at all, it is important to take note of the following;
Fast cash loans are a quick way to get money in an emergency, but they have high interest rates and fees. In some cases, such as personal loans, fees and rates are lower, but the processing takes a considerable amount of time.
Make sure you have all the necessary documents (copies of documents, personal information, etc.) before you borrow. By doing this, your application will be processed more quickly by the lender, and you will get your cash faster.
Even if quick loans involve small amounts, you still need to make sure you can afford to repay them. Find out how a loan will affect your budget over the next few days, weeks, or months by using a loan calculator.
Consider the lowest interest rates and fees, as well as the loan amounts offered, when searching for the best South African lender. You should also look at the terms and conditions of the loan.
Conclusion.
In an emergency, Instant loans can be the most convenient way to get fast cash. However, not all online lenders are reputable. There are also loan sharks who will try to convince you to get a loan from them. Do your homework to find a loan with a low APR and borrower-friendly terms.