In South Africa, there are nearly as many Vehicle finance options as there are car brands and dealers! Financing your vehicle is a daunting task and sometimes overwhelming. To begin, consider how much you can afford to pay per month and go from there.
A car loan can be a great way to finance the purchase of your vehicle, but it is important to learn what options are available and what the pros and cons of each one are.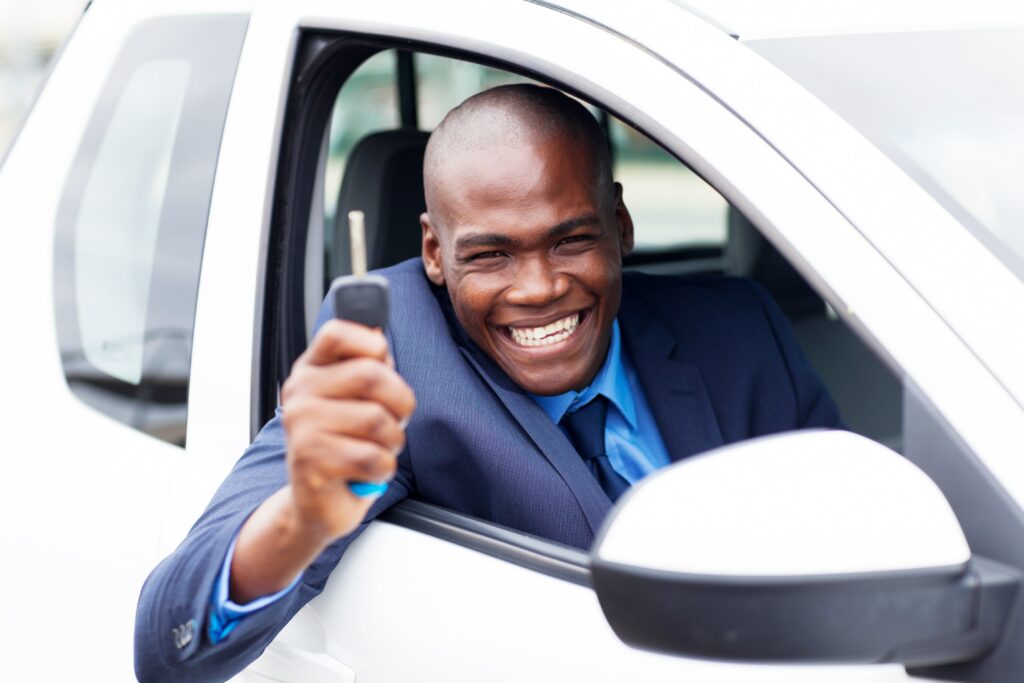 What Is Vehicle Finance?
A car loan (vehicle finance) refers to money that is borrowed specifically for purchasing a vehicle. Car loans with security simply mean that the car can be used as collateral for the loan. They cause buying a car to be more affordable.
As a result, you must not pay the full price of the car at once, since you purchase the car in monthly installments.
How does Vehicle Finance work?
The car loan provides you with the money needed to pay for the car, after which you pay back the loan in monthly installments, as well as interest. You also have to pay initiation and admin fees, as well as a fee for the loan.
Depending on which lender you choose, the total cost of the car loan can vary. The most important thing to keep in mind is that if you do not repay the loan, you can lose the car.
Types of Car Finance.
Buying a car sometimes requires you to choose between a secured and unsecured loan. Secured loans require you to put your car up as collateral. If you don't pay back the loan, the lender will remove the car.
Unsecured loans on the other hand requires no collateral. Due to this, unsecured car loans often come with very high interest rates. Furthermore, people with good credit may qualify for unsecured car loans.
If you default on your unsecured loan, you can still keep the car, but you may have to pay serious penalties and penalties.
Interest rates for Vehicle loans In South Africa.
In South Africa, the maximum interest rate on vehicle loans is 27.5%. When you get a car loan from a bank or other financial institution, you also have to pay interest.Interest payments allow lenders to make a profit.
Generally, there are two rates of interest associated with car loans:
Variable interest rate.
You may be charged with variable interest rates as you continue paying back the loan. This is due to the factor of the Reserve Banks of South Africa, which is directly responsible for determining the prime market rate.
Despite the possibility of very low interest rates, variable interest rates don't offer any guarantees, since the interest rate could become high at any time.
Fixed interest rate.
A fixed-rate loan means your interest payments remain the same throughout the term of the loan. The rate is not affected by the prime market rate, and you always know what you'll be paying.
However, if the interest goes down because of the prime market rate, you'll not be able to benefit from it.
Finding the right vehicle loan in South Africa.
With so many options for Vehicle loans, choosing the right one may seem confusing. To make your decision easier, consider these factors before applying for a loan:
Interest rates – Lower interest rates make repaying your loan more affordable.
Other fees – Loans can come with a variety of fees. For example, there can be a service fee and an initiation fee. Find out what fees come with each loan, because hidden fees can end up costing you.
The loan amount – Make sure you find a loan that lets you borrow as much as you need, while at the same time choosing a loan amount you can repay. This is especially important since you may lose your car if you cannot repay the loan.
Loan term – How much time do you have to repay the car loan? Usually, lenders give you up to 7 years. If you choose a longer loan term, your monthly payments will be smaller, but your interest will be higher.
Alternatively, a short loan term has higher monthly instalments but you pay less in interest.
Other benefits – Some loans offer extra bonuses and have better lending policies. Applying for a loan that does not have strict requirements or difficult application processes is also more convenient.
How to apply for vehicle finance.
The basic requirements when applying for vehicle finance in South Africa include:
A South African ID;
Proof of income (bank statements or payslips) that is not older than 3 months;
Proof of address;
Copy your driver's license showing the front and the back;
A minimum monthly income/salary. This varies between lenders, but typically you have to be earning at least R5000; and
You must be at least 18 years old.
If you qualify for a car loan, you can apply online or visit the office of your lender to submit your application. In addition, most lenders have websites that provide more information on how to apply for secured car loans.
Top 5 Vehicle Finance Providers in South Africa.
When there is a need for vehicle finance, car loans can be the most convenient option to get fast cash. There are numerous car loans providers, but not all are reputable. Here are a few that are efficient;
MFC Vehicle Finance.
Whether you're buying through an MFC approved dealer or privately, MFC can assist; for cars up to 10 years old or in some cases classic cars. With Mfc vehicle finance, you get;
12 to 96 months repayments period.
Prospective applicants can get a minimum of R10000 and a maximum amount R300000.
10% interest rate.
First National Bank Auto Loan.
FNB is a well known South African bank that offers a wide range of loan products, vehicle finance being just one of them. Prospective applicant with FNB stands to enjoy the following characteristics;
Choice of mixed or variable rate.
12 to 60 months repayment period.
They offer a minimum R30000 and a maximum of R250000.
9% APR.
Absa Car Loan.
With a flexible instalment sale agreement, you will enjoy owning the car while paying it off. You can choose a balloon payment or a deposit to reduce your monthly payments. Some major characteristics of Absa Loans include;
24 to 72 months repayment period.
Absa loans offer car loans ranging from R10000 to R250000.
12.50% APR.
R2320 additional fees inclusive.
Wesbank Vehicle Finance.
Prospective car loan applicants can benefit from a variety of value-added services from Wesbank that will make owning, driving, and customising a vehicle easier. Potential applicants can look forward to the following advantages with Wesbank Vehicle Finance:
12 to 96 months repayment period.
They provide a minimum of R10000 and a maximum of R300000.
10.25% APR.
R2346 additional fee inclusive.
RCS Vehicle Finance.
The RCS Bank is a well-known South African bank that offers a variety of loan products, vehicle finance being just one of them. Applicants with RCS stand to enjoy the following benefits;
A flexible repayment period of 12 to 72 month.
They offer a minimum of R10000 and a whooping maximum of R550000 loan amount.
10% APR.
R2195 additional fees inclusive.
Avoid these mistakes when seeking low-interest rates on auto loans
Applying for too many auto loans. When you have too many hard enquiries on your credit report, your credit score can be lowered, causing you to be unable to qualify for a low interest rate.
Focusing on the monthly payments only. It's important to monitor the monthly payment and other loan charges and fees. The most common initiation fees, monthly service fees, and early repayment fees associated with car loans are among the most common.
Buying a car impulsively. Getting excited about car shopping can cause you to focus on bigger and better things. The best way to keep your total cost of a loan low is to get a loan amount that suits your budget.
Conclusions.
In cases where your funds are not sufficient to purchase a car right away, car loans are an excellent option. They give you the breathing room you need during and after the purchase.
Imagine buying a car in your name and paying for it on installment basis. You get to own and use the car as you pay the price amount in the most convenient means possible. Just awesome.