A short-term loan is not only one of the most popular forms of credit in South Africa, but it is also one of the most useful. Also known as payday loans, they are a convenient financial solution for those struggling to cover major or emergency expenses. Occasionally, you will need a this form of loan to address an emergency or unavoidable circumstance.
Due to the importance of short-term loans and easy accessibility, financial providers have put measures in place to ensure maximum satisfaction.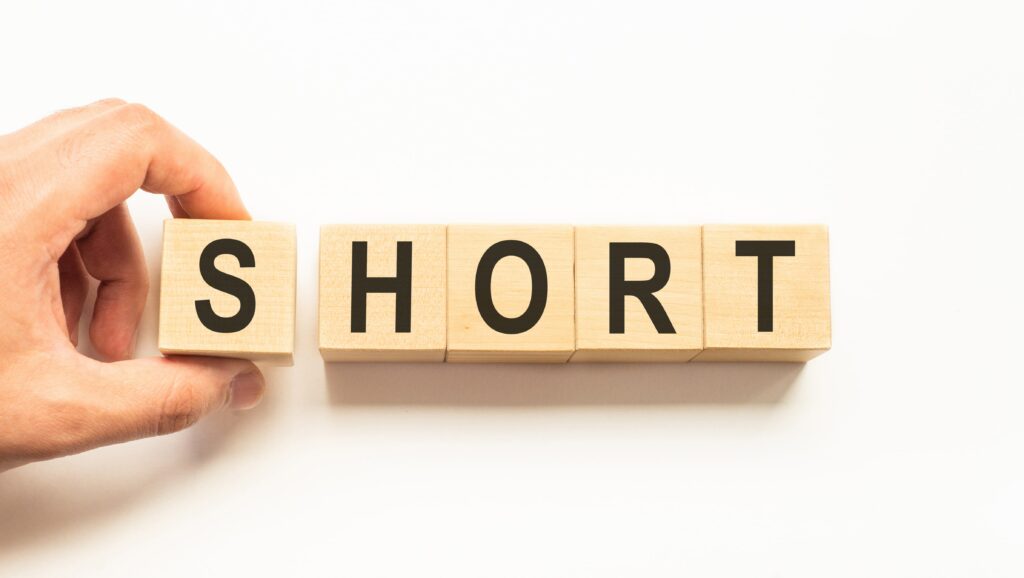 What you should know.
A short term is a form of that is obtained to cater for a temporary personal or business need. As it is a form of credit, it involves a borrowed capital amount and interest that needs to be paid by an agreed due date. For short term loans, this due date is usually within a year or less from the date the loan was issued.
Short period loans are valuable options for small businesses and startups. These categories of business might not be eligible for a credit line from the bank. Small scale businesses in South Africa can access short term loans within the range of R100 to R4000. This range solely depends on the financial service provider.
If you're considering applying for a short-term personal loan, it's important that you know the pros and cons of this type of loan. Y
Requirements for obtaining a Short term loan in South Africa
Just like every other form of loan, there are a few requirements that qualify you for a short term loan. Though these requirements might vary depending on the financial service provider. The following requirements are obtainable with a great percentage of South African credit providers;
Valid South African ID
Proof of income
Schedule of monthly household income and expenditure
Proof of address (A bill in your name which quotes your address)
Offer to purchase
Bank statement
In some cases, your credit score is considered while analysing your loan application.
Can I qualify for a Short-term loan?
In general, short-term lenders don't have as strict a policy as long-term lenders when it comes to terms and checks. However, you'll have to prove that you can repay the loan with your monthly salary in most cases. There are also lenders who offer bad credit loans without performing a credit check prior to approving your loan application.
However, keep in mind that you will have to pay an additional charge each time you extend the term if you are unable to pay your short term loan by its due date.
Are Short-term loans expensive?
Short-term loans are among the most costly types of credit products available on the market for both households and businesses. A typical annual percentage rate is several hundred percent, plus there are hidden fees and charges that most people don't realize until it is too late.
Whenever you borrow money you would have to pay interest on the borrowing. For example, if you borrowed R100 for two weeks, you might have to pay up to R20 in interest. This would mean you would be paying a 426% interest rate on a short-term loan to the creditor.
As a result, the most significant disadvantage of getting a quick loan is the extremely high fees. You may even end up trapped in a vicious cycle of debt.and you may even end up in a vicious cycle of debt.
The Dangers Of Short-Term Loans
The interest rates on short term loans in South Africa are often very high, and they add an extra burden on you at the end of the month when your monthly payments are due.
Short-Term Loans are not for long-term use.
Your overall debt can increase if you constantly rely on short-term loans to meet your basic needs. Thus, even if they work once or twice, they will never be a good long-term option. For example, a short term loan would be beneficial if you need to get your car repaired but don't have enough cash to pay for repairs.
Ripple Effect On Credit Score.
If you are unable to repay short-term or payday loans on time, your credit score also suffers a major setback. If you continue to default on your payments, you may need to deal with a debt collector, your default will be reported to credit bureaus and you may be sued by the lender. It is very important to make all of your payments on time so that you are not charged additional fees and charges.
How do I save money on my Short-term loan?
It's often a good idea to save money on your Short term loan. To do this, you have to;
Renegotiate your payment plan with the lender by giving them a call.
Consider debt consolidation if you have too many short-term loans.
Peer-to-peer lending also happens to be a great option.
Try to get a traditional personal loan rather than a payday or instant loan which can be repaid over a longer period of time and put less stress on your finances.
Try to repay short-term, high interest debt first.
If you make your repayments on the short term loan on time, it will be less expensive.
Benefits Short term Loans
There are many advantages of taking out a short term loan. Some of these advantages includes;
Shorter time for incurring interest.
Due to the fact that short term loans need to be paid off within a year, there's limited time for interest to form up. The amount of interest paid for short term loans is significantly lower than that of a long term loan.
Quick funding time.
Unlike long term loans, short term loans are less risky because of the shorter maturity date. It's usually easier for the borrower to repay short term loans over a short period of time. Thus, the time it takes for a lender overseeing the process is shorter. As such, the borrower can access the loan amount more quickly.
Easier to acquire.
Short term loans are financial lifelines of smaller businesses and individuals who suffer from less than stellar credit scores. The requirements for this loan are usually easier to meet. This is because the loan amounts are relatively small.
How can I get a small loan fast?
Short term loans online with same day payout have become popular to businesses and individuals with pressing cash demand. Also time is money and no sane person would want to waste it. Knowing this, it is not entirely wise to wait for the bank to process your credit or advance request.
However, to enjoy these advantages, it is important to know which service providers are available. The following is a list of 5 credit providers that can help you sort your financial emergencies immediately they occur;
Wonga loans
Wonga is one of the most prominent financial service providers in South Africa. They provide flexible credits with favourable limits. With wonga loans, you can get up to R4000 as a new customer. They allow existing customers up to R8000. They offer a favourable payback plan that spans within 6 months.
Cobol loans
In a situation where you are in need of small loans online, Cobol's got you. With varieties of options, they offer short term loans up to R3000 which you can access anytime. Loan repayments are also within 6 months. Application process is as simple as visiting their official site and filling the application form.
Dube cash
Dube cash offers instant access to credit at your convenience. Application approval occurs almost immediately or within 60 minutes. The short-term loan amount is also sent into your account almost immediately after approval. Pretty sweet, right? Well, it is important to note that, repayment amount is usually deducted when you receive your next salary.
Hoopla loans is an online brokerage company that offers short term loans and other forms of credit service to its borrowers. As soon as you complete Hoopla's online application form, hoopla sends it out to credible and reputable lenders. Lenders will consider your application and treat it as top priority knowing it is coming from Hoopla loans. Irrespective of the fact that you might have a bad credit score, Hoopla loan can solve your financial challenges.
Easy cash
This financial service provider offers great deals for your short term loan application. They aim at serving and guaranteeing South Africans a smooth loaning experience.
Conclusion
Having briefly looked at what short term loan entails, it is not offered over just yet. Moving on, it is very important to carry out an in depth research and the financial provider of your choice. This will help you weigh your options and make efficient loaning decisions.