Are you feeling down because your current credit score is low? Do not lose hope. There are a few efficient ways and practices that will definitely improve the current value. Though these steps are effective, they might not show immediate results. With consistent safe practice, positive change is paramount. Here's a quick look at how to improve your credit score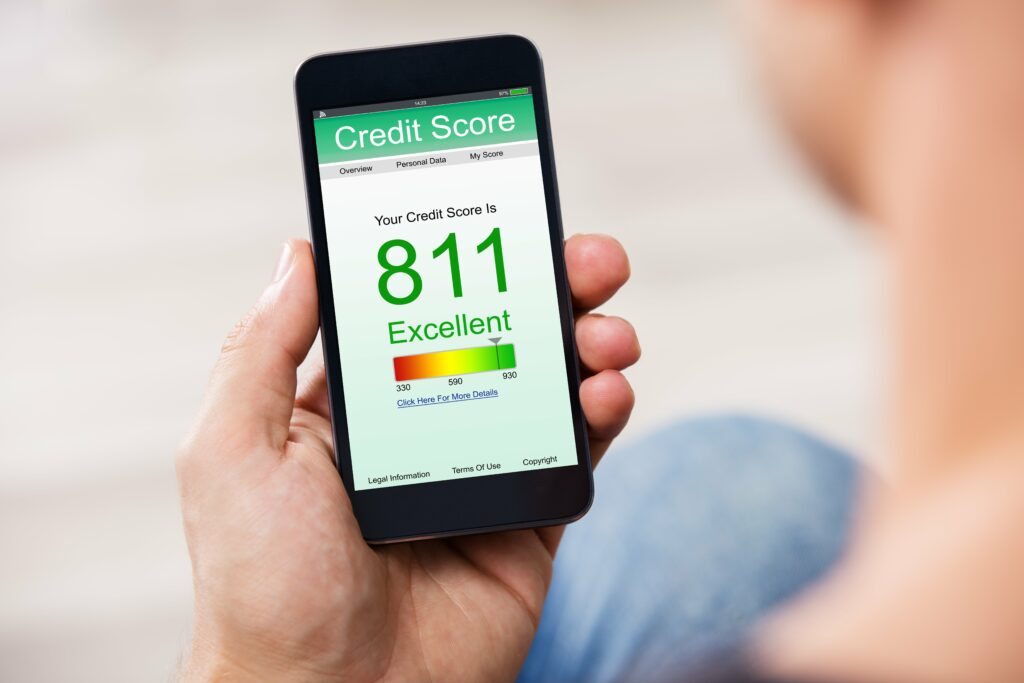 What is a "Credit Score"?
A credit score plays an active role in the lender's decision to offer credit. It is a number between 000-999 that depicts how creditworthy an individual is. It is one of the most determining factors on whether you can get a personal loan or any other form of credit service.
How important is your credit score?
It is important to note that your credit score is a major determinant of whether or note your loan application will be approved. Credit providers use your credit score to measure their risk in taking you in as a potential client. During application assessment, a poor credit score might deny you an opportunity to get a loan except is specifically a low credit score loan.
Additionally, your credit score gives credit/financial service providers a quick and easy overview of your general credit behaviour. Though it is not entirely an endorsement or criticism of your credit behaviour, it is just a major financial indicator.
How do you know you have a Low Credit Score?
Credit scores are usually calculated by the Credit Bureau. It is a credit report that considers your credit behaviour. This includes how you pay your bills, how much debt you have, and other financial factors.
In South Africa today, everyone is entitled to one full and free credit report once in a year from any credit provider operating locally. Apart from that, some companies can give you your account status, credit score and a credit summary for a small fee.
What is a good Credit Score?
A credit score of 600+ is considered passable. This is probably high enough to get you your desired loan, depending on the lending principles of the bank.
A credit score of 800+ is also excellent. Financial credit providers treat loan application from applicants with a great credit score with some form of preference. This is more reason you should try your best to maintain a good credit score.
What is a bad credit score
Every financial provider has their own definition of a bad credit score. This number shows how good your credit rating is. Some factors determine your credit score. Some of these factors include;
amount of money that you owe;
payment history;
activity on a bank account;
The age of your accounts; and
credit checks that have been carried out on you
Additionally, your credit score simply shows all your good/bad financial behaviour. As stated early, hope isn't lost if you have a bad credit score. You can always apply for a Low Credit Score Loan and your application will be approved in no time.
7 ways to improve your Credit Score.
Are you worried your credit score might not be high enough? Have you already had an application rejected? Fear not, as there are ways to improve your credit score. Some of these ways include;
1. Double Check Your Credit Score For Errors
One very important measure you can take is quickly checking your credit report for errors and discrepancy. The Credit Bureaus use your payment and account history to calculate your report. This report isn't always perfect and is subject to mistakes.
2. Pay Your Bills On Time
When lenders review your credit report and request a credit score for you, they're very interested in how reliably you pay your bills. This is important to them as past payment performance is a good predictor of future performance.
3. Pay Off Outstanding Debts
Unpaid debts have significant effects on your credit score. These effects are usually negative and financially harmful. So try as much as possible to pay off as much and as many as you can.
4. Reduce Your Credit Ratio
Credit Utilization Ratio is the gap between the amount you owe and the limit to your credit affects your credit record. For instance, if your available credit is R20 000 and you owe R10 000, your credit utilization ratio is 50%.
A good credit rule is to keep your credit utilization ratio at 30% or lower. Boost your credit score by paying down what you owe in order to reduce the 50% rate to 30%. Also, paying your account before the due date also increases your score.
The credit utilization ratio is a key factor in determining your credit score, along with payment history.
5. Settle And Close Accounts Properly.
Closing accounts after you've settled them goes a long way in reducing the number of credit accounts attached to your name. Having too many accounts open will negatively affect your credit score. This signifies an outrageous amount of borrowing.
6. Avoid Using Credit
Always try to show restraint when using available credit while you take the necessary steps to improve your credit record. Avoid taking on new debt and opening new accounts.
7. Ensure Your Spouse Takes The Same Measure.
If you have a spouse, his/her credit will also be taken into account. Especially if you apply for a joint home loan, or married in a community of property. So if your spouse takes the same steps listed above to improve their own credit record, you improve your chances of home loan approval.
Conclusions
If you find yourself in a financially tight corner and in dire need of credit service, but you have a poor credit score, do not give up hope. The above nuggets should get you a more favorable credit score in due time. Also, there are scores of financial service providers out there that will provide you with the finance you need (Low Credit Loans).