Most entrepreneurs need a loan or credit to grow their businesses. In South Africa, the knowledge of how business loans work is very important. This is because sometimes businesses face financial challenges and getting a loan could be their only option. However, the entrepreneurs of these businesses must pay back the loans with interest over a predetermined period. This article includes what a business loan is and how it works in South Africa, etc.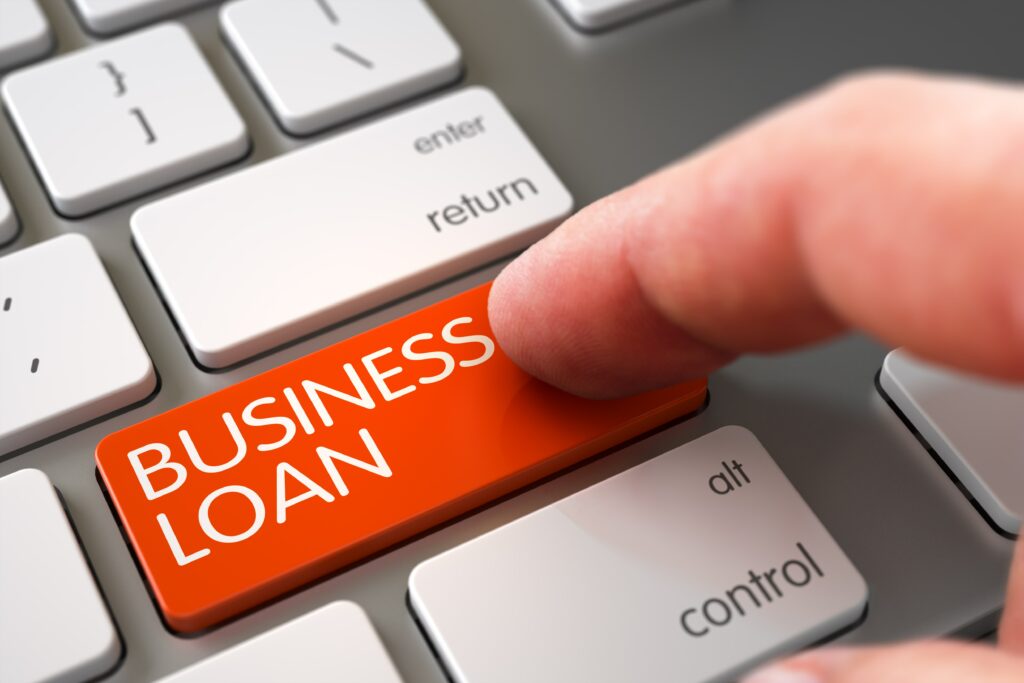 What is a business loan?
A business loan is the type of financing you can get to meet the urgent needs of your business. Some of these needs could be; to expand your existing business, to buy machinery, to boost production, etc.
Most times some businesses will require a loan or credit at least once in their lifetime.
There are forms of business loans that you can get. Ranging from term loans to business lines of credit.
Your time in business, credit score, financial health, and collateral determines the type of business loan you can get. Therefore, some business loans are more suitable for certain types of businesses than other forms of business loans.
How can I qualify for a business loan in South Africa?
First, you must understand how you can qualify for a business loan before getting it. There are many types of loans, and there are also varieties of ways you can get these loans.
In South Africa, getting a business loan could be very easy for you once you prepare appropriately for it.
There could be differences in what could qualify you for a business loan across all financial institutions in South Africa.
The following are some things you need to qualify for a business loan:
You should have a very good credit score, at least from 650 and above
Prepare your financial statements and management accounts
Have a business plans
Your financial statements
Provide your tax records
Your financial forecasts
Provide a collateral
How do business loan types work in South Africa?
The business loans in South Africa come in various forms, and you can get them from various lenders.
The following are the various business loan forms in South Africa:
1. Debtors factoring and invoice discounting
A business can use debtors factoring to cater for financial issues if they're struggling financially while they wait for their customers to make payments. The debtors financing is a type of financing where a financial institution purchases the debtors books of a company.
A debtors book is a collection of all the properties or assets (including the collateral) or liabilities of a debtor (company).
It also includes all information relating to the debtors business operations or financial condition.
2. Traditional short-term business loans
There are banks in South Africa that offer varieties of loans for businesses. These loans come as short-term and long-term loans. Besides that, they offer specialised loans for equipment and vehicles.
Traditional banks have the problem of delay in approving a business loan. It could take them up to 2 months to approve a business loan request. This could be because of their many stringent requirements. As a business owner, you shouldn't rely on the traditional banks for business loans. Besides that, it is surely a waste of effort to apply for a business loan online through your bank's website. This is because you will need to submit your documents and personal information together with a form.
3. Bank overdrafts
A bank overdraft is the revolving credit facility they load into your cheque account. It gives you the access to additional cash to cater for unforeseen expenses and they review it every year. Ensure you make a regular deposit into your cheque account to keep the account up to date.
Lenders or financial institutions in South Africa require a long trading history for you to get a bank overdraft. This trading history is usually from a minimum of 2 years of trade history before they'll grant you an overdraft. They do not require you to repay the capital amounts. However, you pay the interest on the draft every month. Always be sure of whether the bank overdraft has additional fees you have to pay as well.
4. Business lines of credit
Business line of credit is a flexible type of small business loan. A regular business loan doesn't have this kind of flexibility. In South Africa, business line of credit allows you to borrow funds up to a certain limit. Then pay interest that applies to the certain amount you borrow. Thereafter, you repay the funds as you wish and never exceed your credit limit. A business line of credit is subject to credit review and annual renewal. Also, it is revolving like a credit card where the lender sets a limit on the amount you may borrow.
5. Merchant cash advance
They designed this new type of lending for retail and restaurant businesses in South Africa. Their average monthly turnover determines the amount of money they get as a loan. Here, business repays more than normal when they have a great sale in a month. Whereas, they repay less when they do not have a great month. Usually, the repayment term ranges between 6 to 12 months. Most times, repayment of the merchant cash advance occurs daily. Because of this, it becomes very difficult to keep track of the balance outstanding and the amount businesses pay. Merchant cash advance has a prompt repayment structure, which makes it very interesting.
6. Business credit cards
The business credit cards work like consumer credit cards.
However, business credit card limits are lowest when you compare it with other types of business finance.
Always remember that your business performance and credit score determine the size of credit card limit your business can get. The same approval of your credit score also applies before your business can get a bank overdraft.
Business credit cards help to build your business credit score and get other forms of finance for your business. Also, business credit cards help your business earn extra rewards perks. These rewards and perks could be points they offer businesses every time they shop from selected fuel stations and stores.
Note: Business credit card reward rates are lower when you compare it to consumer credit cards.
What are the sources of business loans in South Africa?
Bank finance
Banks give business loans to businesses, although it could take some of them months to complete their processes. They will also require collaterals for the business loan.
Government grant
The government grant is interest-free, and you don't need to pay back the grant. Not all businesses get the government grant, this is because of their strict selection criteria. The government monitors how businesses spend the grant.
Venturing Capital (VC)
Venturing capital organisations invest in businesses, by so doing such businesses have immediate cash flow to get things done. Venture capital organisations invest money in businesses in return for shares.
Most times, early stage businesses who will sacrifice equity and control go for venture capital finance. This is because the venture capital organisation would want to partake in running the business from the board level.
Peer to peer (P2P) lending
In this source of a business loan in South Africa, there is usually no need for any financial institution. This new form of funding just involves people who need money and other people who need to lend money. Here, some firms prefer to get funds from their peers than from any business financing company of any form.
Factoring
Factoring is a way of diversifying your business funding portfolio. They use this form of financing all over the world because it gives businesses finance that grows with turnover. Factoring gives businesses working capital against their outstanding invoices. The factoring company would purchase your account receivables and cater for your debtors' ledger when you partner with them.
Many businesses choose factoring over bank loans and overdrafts because:
You wouldn't give up equity or control
Customers' creditworthiness is in focus not your own creditworthiness
Finance grows with turnover
Conclusion
Businesses in South Africa usually face uphill tasks from time to time. And these tasks most times require an enormous amount of money to get things done. However, a business loan is always an option they could explore to avoid a breakdown of workflow in their business.
Early stage businesses would really need a business loan to gain a ground in the competitive market. The business loans offer finance and cash flows for businesses who need them.