In South Africa, personal loans are very popular because they are useful for many purposes. First National Bank (FNB) loans are so popular because the bank has many long-term customers. It has served South Africans for years and is registered with the National Credit Regulator.
What are the steps to applying for an FNB loan? This article contains the requisite information for everything you need to know.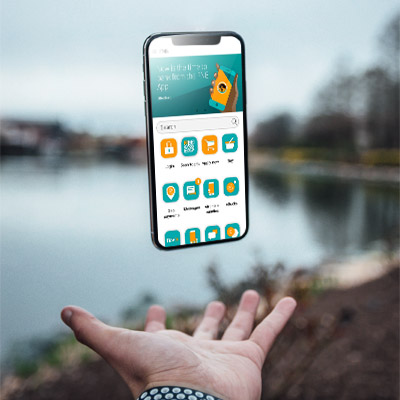 How do FNB loans work?
FNB as a financial institution provides personal loans and other forms of financial services. A prospective applicant will benefit from the following features with FNB loans;
Minimum amount: R1,000
Maximum amount: R300,000
Minimum term: 1 month
Maximum term: 60 months
Interest rate: The FNB personal loan interest rate varies from 12.75% to a maximum of 27.75% per annum.
Types of loan services FNB offers.
With its reputation as one of the best in the South African credit market, FNB offers numerous loan products. Here are some of these products:
FNB short term loan.
A FNB online loan is also known as an FNB temporary credit loan. It has the following features:
No documents are required
There is no interest charge. You only pay one fee.
You can start paying off the credit on the next day after receiving the funds.
FNB student loan.
With an FNB study loan, you will apply for a minimum of R4,000 and a maximum of R80,000 for each year that you study. The credit comes with credit life insurance to cover you in case you cannot repay your debt.
When you take out an FNB study loan, you only have to repay interest and charges. You finish paying off the rest after graduation.
You can use the money to pay for tuition fees, books, necessary materials and equipment, and accommodation.
FNB revolving loan.
FNB revolving credit allows you to borrow money whenever you need it; it is linked to your bank account and you can withdraw money if your account becomes too low. Other advantages of this type of finance include:
Payment options include variable and fixed payments. Using the variable repayment option gives you the ability to repay based on how much you've used. Using the fixed repayment option, your instalments are always the same amount.
Additionally, you can apply for a credit insurance policy.
A debt consolidation loan is money you used to pay off debt from several credit providers. With this loan, you'll only have to pay one monthly fee and one repayment. Find out more about debt consolidation loans.
Using the facility costs R200 a month or more. If the account balance is low, you can still withdraw funds. You pay back the overdraft the next time money is deposited into your account.
What do you need to apply for a First National Bank personal loan?
The following requirements must be met to apply for an FNB online loan:
Firstly, you must be 18 to 64 years old;
The applicant needs to be either employed full-time or self-employed.
It is necessary for you to have a South African bank account into which your salary is deposited; and
Finally, you must be a permanent resident of South Africa.
You will also need the following documents to complete the FNB online application:
An ID card or smart card that has a green bar code;
Your latest payslip;
Your latest proof of residence that is less than 3 months;
If you do not have a FNB account, you also need bank statements for the past three months.
Furthermore, a self-employed applicant is also required to provide six months of bank statements if he or she does not have an FNB bank account.
If you have all the aforementioned documents and met the above requirements, then you will be one step closer to getting your loan application approved.
What is the interest rate on FNB loans?
FNB is a registered credit provider, thus their personal loan interest rates are capped at 27.75%. Personalised interest rates apply when the bank calculates the interest rate based on your circumstances. Generally, these factors below are taken into account:
Credit report and credit score; and
Employment and financial details.
How to Apply for an FNB loan.
The application process for FNB loans is pretty simple and swift. Here's how the overall process works to get you from point A where you're considering applying for an FNB online loan to point B where you have the funds in your bank account:
You can apply by visiting FNB's website and providing necessary information and details.
Once your credit is approved, FNB transfers the money into your bank account.
You can use the money for anything you want.
You start making monthly repayments as agreed until you finish paying off the principal amount, interest plus other charges.
How do you repay First National Bank loans?
A number of options are available for making FNB personal loan payments:
You can make an electronic transfer using the FNB App, FNB ATM, or FNB Online and Cellular Banking.
With a debit order or a DebiCheck, you can set up a payment method.
Finally, you may deposit your loan payment into your account using the FNB ATM or branch.
Advantages of First National Bank loans
In addition to their popular personal loans, FNB also offers mortgages. Here are a few reasons why:
Personalized interest rate.
When you apply for a loan with FNB, you can take advantage of a competitive interest rate based on your credit report and personal circumstances.
Flexibility.
You can choose from an array of online loans from R1,000 to R300,000. This range ensures that you are able to find an amount that meets your needs.
Convenient repayment options.
You have up to 60 months to pay back your debt, and you can make repayments in several ways. Furthermore, fixed repayments help you calculate your monthly budget accurately.
You're protected as a FNB customer.
Through their Customer Protection Plan (CPP), you're covered if you encounter unforeseen circumstances such as death, retrenchment, permanent disability or a global pandemic.
No penalty fees when you make early repayment.
If you choose to finish paying off your credit earlier, you won't be charged extra for it.
The January Take-A-Break makes the month easier:
If you have January disease, you can skip a payment; however, you can still make repayments if your budget is under control.
Conclusion.
Developing a solution for your every need is what the expertise of First National Bank provides. Whether it's to help you secure a mortgage, walk down the aisle or go on holiday, FNB offers the right credit solution for your every need.