No credit check loans are becoming increasingly popular in South Africa, but it can be hard to find the right information about them. If you're looking for a loan with no credit check, here's what you need to know about the process and how it works.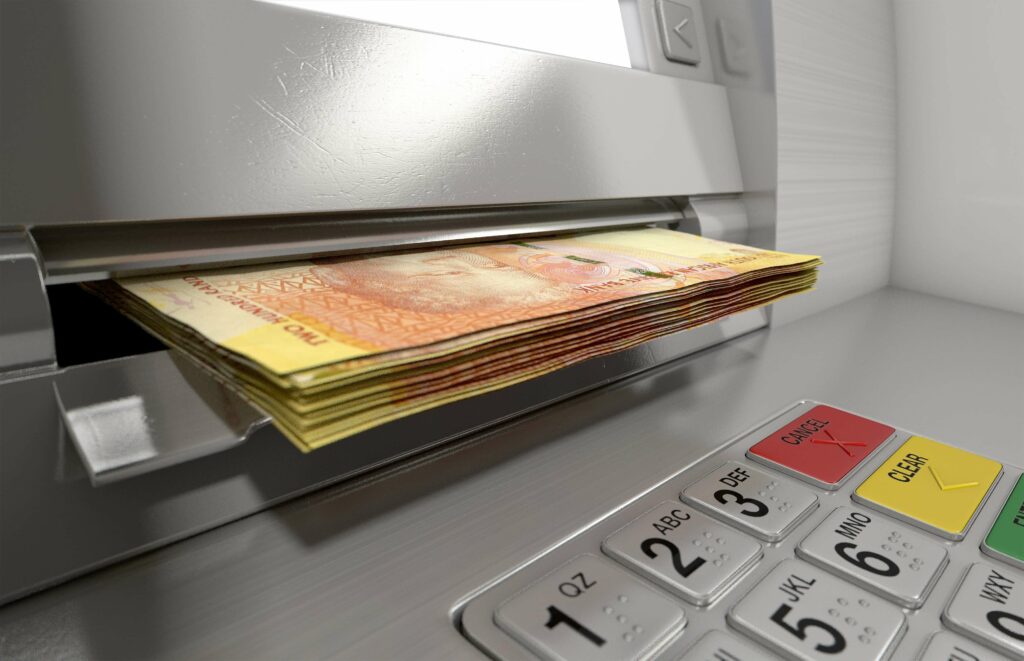 How does it work
In South Africa, there are a few different types of no credit check loans available. The most common type is a payday loan, which can cover unexpected expenses or tide you over until your next paycheck. These loans are typically small, with short repayment periods, and can be expensive if not used carefully. Personal loans are also available from some lenders that don't require a credit check. These usually have slightly better terms than payday loans but may still be expensive if not used wisely.
How to get Urgent Cash Loan with No Credit Check
There are a few ways to get a personal loan without a credit check, but it may not be easy.
The first step is figuring out if applying for a loan that doesn't require a credit check is your only option. Loans of this type typically have higher interest rates and stricter terms, and are not generally recommended for those who could qualify for a more conventional loan.
1. Know your credit score
Those with little or no credit history typically have a "thin credit file," which means their credit history only contains a few if any credit accounts. The lack of credit history of people with thin files often makes it difficult for lenders to assess their risk.
Whether you have a thin credit file or just bad credit, you need to know exactly what's in your credit report before you apply for a loan. If you check your credit, you might find that you possess a score that allows you to apply for a regular personal loan with better terms and interest rates.
2 Approach the lender directly
Directly approaching a bank or lender might be an option if you have little or no credit, or a poor credit score, and want to use other financial indicators — like employment or income — to prove your creditworthiness.
Alternative data—information about you that does not appear in your credit report—is used by more and more lenders to determine your risk as a potential borrower. This method allows them to better understand your financial profile and give you a greater chance at getting approved.
3. Be prepared
You will have to prove your creditworthiness to a lender when applying for a loan without a credit check. Documents and records that prove you are financially stable and can pay back new debt will increase your chances of getting approved.
Documents needed
Though the application process and requirements might differ depending on the lender. Here are some documents you should have when talking to lenders:
Tax returns for the past two years
Employment history and pay stubs or other proof of a paycheck
Borrowing history, including a home mortgage, auto loan, student loan or other loan and evidence that you've made progress paying them off
Documentation on credit card debt
Bank statements
Education records
Where Can You Get a Personal Loan with No Credit Check?
Prospective applicants can get access to loans with no credit check through the following options;
People with scant credit histories have options with lenders such as Prosper, Upstart, and LendingClub—all Experian loan partners. While you may need at least one or two accounts on your credit report, these lenders look at other aspects of your financial profile when considering you for a loan.
2. Credit Union
You may be able to get a loan from a credit union without having your credit checked. In addition to your credit score when assessing your creditworthiness, credit unions usually offer loans with favorable terms.
Your employer, where you live, or whether you belong to certain organizations may determine whether you are a member of a credit union. Check with your local credit union or your employer to see if you qualify for membership.
3. Payday Loan Companies
Payday loans are another option for getting a loan without a credit check. They are, however, often a last resort due to their often astronomical annual percentage rates (APRs). Generally, an APR of 10% is typical for a personal loan obtained from a bank, provided the borrower has good credit.
By comparison, the average payday loan has an APR of 400%. Payday loans also have high fees and short repayment terms.
4 Title Loan
As with payday loans, title loans are another option you might qualify for without a credit check. Title loans require you give the title of your car over to the lender as collateral for your loan. The loan amount will be equal to the value of your vehicle, and you must own your vehicle outright.
Your lender may be able to take ownership of your car if you default on your repayment. While both payday and title loans may be good options for getting quick money with no credit check, the expensive combination of fees and high interest make them a choice you should consider.
Check the Fine Print When Getting a Personal Loan
Once you've chosen a loan, carefully read the agreement's fine print. Identify any fees and charges, and make sure you understand the penalties of paying late. It's critical for the health of your credit scores to make all your payments on time.
Payment history is the most important aspect of your FICO® Score, and missing even one payment can bring down your score.
Conclusion
Financial service providers are available out there that will provide you with the funds you need when you are in a tight financial spot and in urgent need of credit service with no credit check.