If you are looking for fast and convenient means to get loans in times of emergency, Usawa loan app could provide the best alternative. Usawa is one of the best mobile loan service providers in Kenya. You can apply for a loan from the comfort of your home with your smartphone or mobile device. However, you must be a Kenyan or live in Kenya to be eligible for Usawa loan.
Since its debut, Usawa has received 10,000 downloads with over 1000 active users.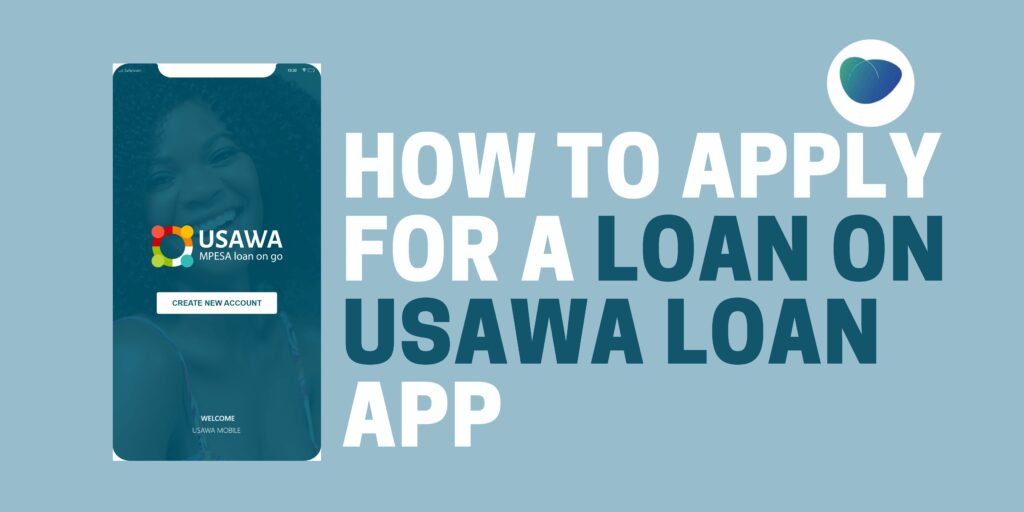 What you need to apply for Usawa loans
Most individuals are often sceptical about accessing loans because of the dodgy terms associated with some financial institutions. That is why we have taken our time to enumerate everything you need to know about Usawa loan to clear your doubts.
Here are some requirements for applying for Usawa loan.
You do not need to have a bank account before applying for Usawa loan.
An Android phone to download and install the Usawa mobile app.
A registration fee of 400 Kenyan Shillings to activate your account.
Aside from the registration fee, they do not require you to bring any form of collateral to acquire the loan.
You must be resident in Kenya and have a Kenyan passport or ID number to be eligible for the loan.
How to apply for Usawa loans
Once you have fulfilled the criteria listed before, then you are ready to get your Usawa loan. To successfully apply for a loan on the Usawa mobile app, you need to take the following steps below:
Download and install the Usawa mobile app from their website or Google play store
Create an account with the necessary information required
To activate your account, you must pay the mandatory registration fee of 400 Kenyan Shillings.
Then, you can apply for your loan.
Submit your application.
When your loan is approved, you will receive a notification. Usawa will then deposit the funds into your M-Pesa wallet on the app.
As a first time user, you may not be qualified to apply for some loan amounts. Usawa will request that you fill a questionnaire which will determine your loan amount and pay the membership fee as well.
Usawa Membership fees and paybill
The Membership fee for Usawa loan is KES 400. All members who pay the membership fees qualify for the first loan. You can pay via M-pesa following the steps below:
Launch M-Pesa on your phone
Choose paybill number
Type in the paybill number as 138103
Enter your phone number as your account number
Input your M-Pesa pin
Wait for a confirmation SMS from M-Pesa
Usawa loan interest rate
The interest rate for the Usawa loan is 12%. They charge this on each amount you apply for.
Usawa loan repayment period
Usawa has a repayment duration of 91 days minimum and 36 months maximum
Minimum and maximum loan amount for Usawa loan
The quick Usawa loan platform offers loans ranging from Ksh. 500 to Ksh. 1,000,000. As you progress, the loan limit increases.
Usawa USSD code
You can dial *483*012# to register and apply for the loan. Those who cannot download the app on their phones or those who do not own a smartphone mainly use the USSD code.
How to download Usawa loan app
The procedure below is the steps you can follow to download Usawa loan app:
You can download the Usawa loan app by visiting the website or Google play store.
Click the application and then select install to download the app
Proceed to create an account on the app
After that, you can start applying for loans.
How to repay Usawa loans
Usawa loans are strict with their repayment policy. After receiving your loan, you must pay back on or before the due date as late repayment attracts extra charges. You can pay back your Usawa loan through your M-Pesa Paybill with these simple steps:
Log into your M-Pesa through your Safaricom SIM Toolkit.
Select the 'Lipa na M-Pesa' option on the menu bar.
Type your Usawa Paybill Number into the available column. The official Paybill Number for Usawa is 138103.
Input your M-Pesa phone number in place of your account number.
Next, fill the loan amount you want to repay.
Then, type your unique M-Pesa pin.
Cross-check your details before submitting your payment.
How to contact Usawa loans
If you encounter any challenge while applying for your loan, you can contact their customer care agents through these channels:
i. You can call or send an SMS to +254790639990
ii. Or email admin@usawa.co.ke
iii. You can also check out their website.
Conclusion
Usawa serves as a source of financial aid for individuals who cannot meet the rigid terms and conditions of obtaining loans from banks. It is easily accessible and repaying your Usawa loan on time increases your credibility to acquire more loans. You are also qualified and eligible to apply for larger loan amounts if you pay on time.