The current global pandemic has affected the economy and made so many people lose their jobs and other sources of their livelihood. With this current situation and other personal life issues, people need emergency funds to either support their business or solve their immediate needs. However, in the quest to solve these problems, people sort for loans. Thus, the term "Personal loans". Personal loans allow you to borrow money to pay off accumulated debt, solve personal problems, pay for events, buy family foodstuffs and more. You get this type of loan without collateral. Stay tuned and follow the discussions to see all it takes to get a personal loan in Kenya.
We'll be looking at the following in this article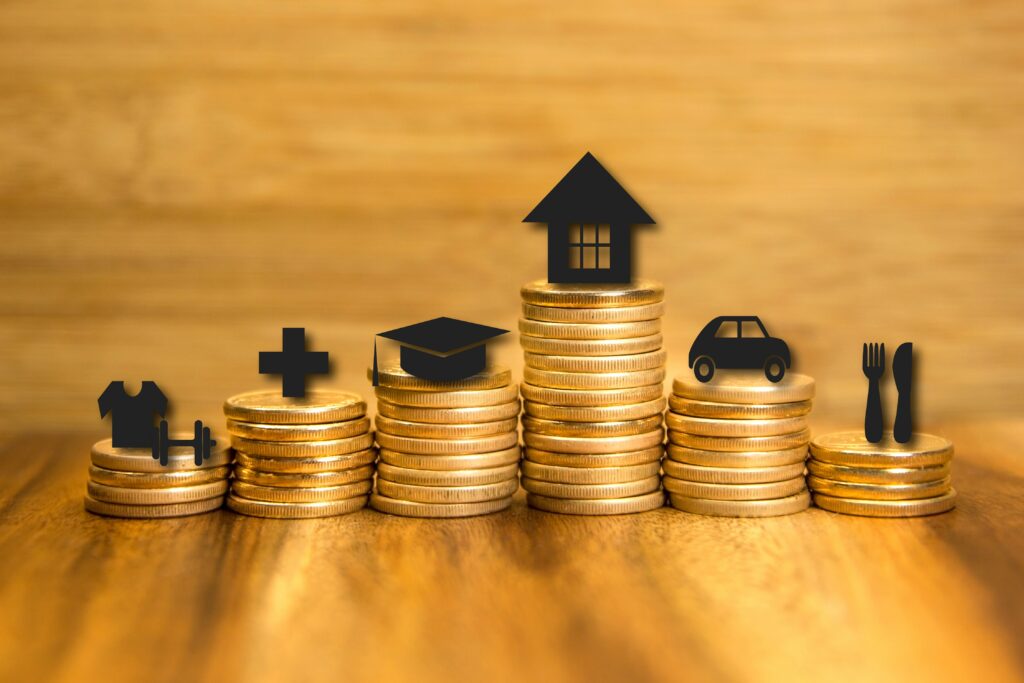 What are personal loans
Personal loans are emergency loans borrowed by citizens and used in solving personal problems. Problems like purchase of home equipment, paying for accumulated debts, paying for home bills, clearing of utility bills and more. Personal loans are so easy to access but require a good credit history to qualify. Upon application, you won't be required to submit a collateral.
However, it often comes with a higher interest rate, but you can still find lenders that will go by a lower rate.
4 Pros and cons to personal loans
Pros:
Has a maximum longer repayment duration
It is easy to access
Quick in processing because it requires no collateral
Once you have a good credit history, you are ready. No other serious documents required
Cons:
It requires a higher interest rates
Amounts you qualify for might not be enough for what you need for.
Getting personal loans in banks can also be stressful and takes a longer day for loan disbursement.
How to apply for a personal loan in Kenya
To apply for a personal loan in Kenya through a private lender or a bank, follow the procedure
Download the loan app on Google play store or go directly on the lender's website and fill your loan application form and apply
Register on the app
Supply all personal details and wait for the app to read your device data to determine if you qualify and also your loan limit
Apply for the loan
Submit all documents if any is required
check all details and make sure it is error free
Hit submit button and send
Wait for your loan approved and disbursement
You can also check our article on how to apply for loans in Kenya
2 Eligibility for personal loans
To apply and qualify for a personal loan, there are certain criteria you need to meet. They are:
Be 18 years and above
Posses a national ID
What are private lenders' requirement for getting personal loans
Private lenders require the following for you to qualify for a personal loan, viz:
National ID card proving identity
Credit history (lenders are to access this by themselves)
M-Pesa account or bank account number
Active Safaricom phone number or any other acceptable network.
See some private money lenders in nairobi.
What are banks' requirement for getting personal loans
Depending on what you need the loan for, banks require few documents for personal loans. The requirements are:
National ID card
KRA pin certificate
Letter of undertaking
Properly filled personal loan application form
Bank account number
Some banks also require 3 months payslips
6 month bank statements
An active phone number.
3 Channels or modes of getting personal loans
You can get personal loans from different channels which includes:
Banks
Private lender
Credit unions and peer-to-peer lending
How to repay personal loans
In repaying personal loans, there are procedures to follow. They include
Launch your M-Pesa account
Chose paybill
Enter the business paybill number
Enter your phone number than your account number
Input the amount you need to repay
Cross check all details
Type in your M-Pesa pin number
Select Send
Get a message proving a successful loan repayment
4 Steps to getting a personal loan 
Steps to getting a personal loan in Kenya are:
Fill and complete the lender's loan application form if it's online
Download the app from Google play store, register on the app, and apply.
Provide other required documents and submit it.
Wait to have the loan application approved
7 Best ways to get a personal loan 
Since personal loans are quick, and emergency loans, there are methods to approach it for quick approval. The best ways to get a personal loan in Kenya are:
Do your findings online and offline.
Have knowledge of your credit history beforehand.
Know the amount you need and your lender's first qualification amount.
Get your requirements ready to have your loan immediately.
Be sure of the lender's interest rates
Assume nothing. Be sure
Get the right tools and knowledge. Do your maths properly.
How long it takes to get approved of your personal loan
Approval time of your personal loan varies from lender to lender. Always note that personal loans are the easiest loans to apply for and get your cash within a few minutes. Once you have provided all the details requested for, you can have your personal loans approved within a few minutes.
Kindly check out other types of loans in Kenya you can apply for this year.
Conclusion
It is of best interest that you know your score before going for a personal loan. It is the basis for your best quick deal. Know what interest rates and amounts you qualify. Obviously personal loans come in handy and quick, but not all come in quick. It all depends on the lender. The quick turnaround of personal loans might be a higher interest rate, but you can still find lenders that offer at a lower rate. Just do your findings well and have your loan in a few minutes.