Loanbee loan is one of the best loan providers in Kenya. However, getting the best loans depends on the service provider more often. Before making that loan decision, it is important to know the lender and their conditions for lending. Loanbee is a credit institution that offers the best loan services in Kenya with its professional service delivery. Finally, in this article, we will look at the Loanbee loan and what you should know about them.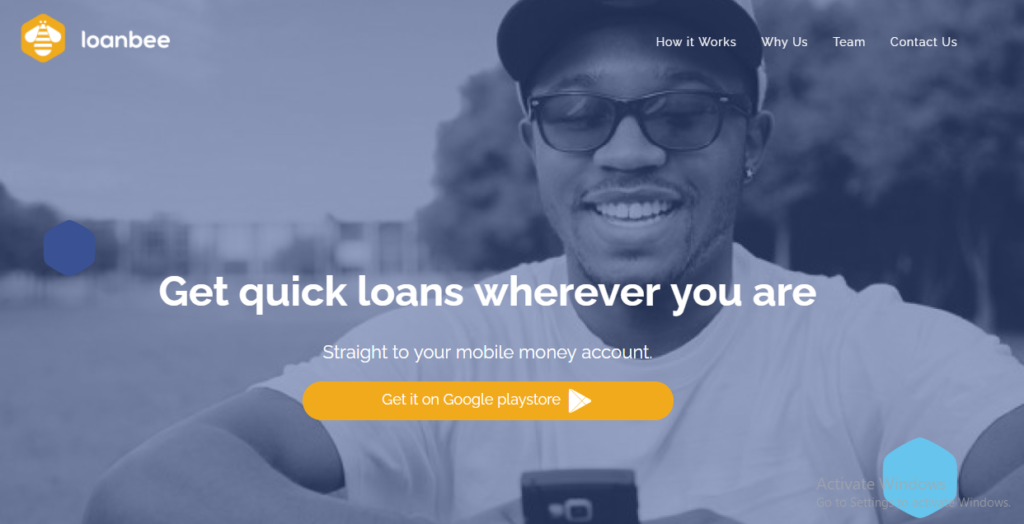 About Loanbee loans
Loanbee loans help people reach their dreams and solve personal problems. Loanbee app has an app offered by Weza ventures and is available on Google play store. They founded it in 2016 by a group of six (6) people to provide a standard and secured loan service platform. In addition, they enhance the fight against fraud with the use of an innovative tool in account processing during loan applications. Their office is in Nairobi, Kenya.
What you should know about Loanbee loan app
There are a couple of things you need to know about Loanbee app. They include:
It takes 24 hours for Loanbee app to process your account information. After application, wait and check back later
You don't need collateral for the loan. All you need is a good credit history
Interest rates for each loan is shown on the app.
They give notification for repaying when a customer nears the probability to default.
Pros and cons of Loanbee loans
Pros:
The security check is strong, and they secure data
It identifies your device once you install and sign up on the app
It reads your contact for further security check
Detects your location
Read your SMS and call information for a solid security check
Cons:
It draws over other apps
It prevents the device from sleeping faster. By implication, it can consume battery
Requires a full network access, not just a fluctuating network.
Minimum and maximum amount to borrow on Loanbee app
The minimum amount to borrow is ksh.100 to a maximum of ksh. 40,000.
Interest rates
It ranges between 16.7% and 18.8%. The interest you would be charged depends on the amount you requested for and the duration period.
Repayment duration
The repayment duration falls within the range of 21days to 30 days
Eligibility and requirements
To use Loanbee app, you need to be eligible and also meet the requirements. To be eligible to use the app:
Be at least 18 years old
The requirements then include:
Possess a valid ID card (National ID card precisely)
Have an active email address
Be willing to grant Loanbee app permission to access your phone data to further know your eligibility.
Loanbee App review
The features of the app range from:
It is easy to operate
Upon requesting for permission, it reads the phone information
It has more than 100k downloads
4.1 star ratings with 4.3k reviews.
How to install and sign up on Loanbee app
Upon downloading the app, you install it and sign up by:
Click on the app to open it after installing
Register your details on the app such as your full name, national ID, M-Pesa number and email address
On the promotion code, input SW7E6M8TQL
Type in your security pin and click in continue.
How fast are funds released?
After requesting a loan on Loanbee app, the app takes 24 hours to process your account information. Once the processing is over, you check back, apply, and have your loan disbursed to your M-Pesa account.
How to repay Loanbee Loans
To repay Loanbee loans, follow the procedure:
Locate your safaricom menu and select M-Pesa
Select Lipa na M-Pesa
Chose the paybill option and enter the business number 923745
Input your registered and phone number as account number
Type in your M-Pesa pin and confirm details
Press OK and send. Have your loan repaid.
Additional information
When you default in loan repayment, it results in having a low credit limit and denial of future access to loans.
Contacting Loanbee loans
You can contact them at 0719105363 or email them at support@loanbee.co . Reach them out on Facebook at https://www.Facebook.com/loanbee.co. you can also visit them on @ https://www.twitter.com/oanbee_co.
Conclusion
Loanbee loan app is the best platform that can help you with that loan you need. Your data is secured and they have a powerful algorithm that verifies each account. They also go further to access and validate all information on your device for a security check. Once the account processing finishes, applying and disbursing loans is as easy as anything. Try out Loanbee loans today and feel satisfied, without fear..