Every now and then, there seems to be a new lending app that storms the Kenyan industry. In Kenya, L-Pesa is one of the newest additions to the list of digital lending apps. With the app, you can access loans from anywhere at any time. They make disbursements via M-Pesa within minutes of loan approval. Find all the relevant information about the L-Pesa loan app and everything you need to know.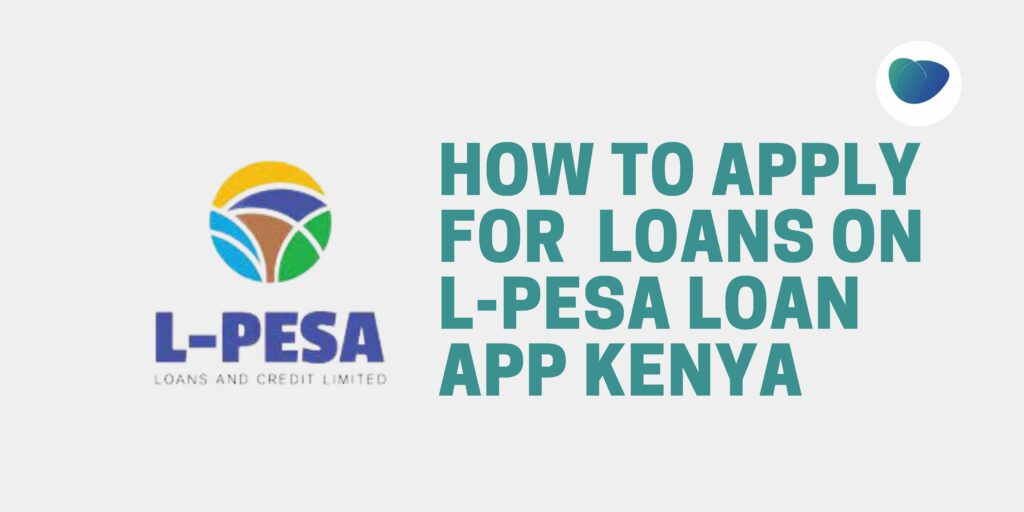 What you need to know about L-Pesa loan app
People are accessing loans on their mobile devices using L-Pesa. The mobile banking service helps to make sure that all people can access credit, no matter where they are, without having to provide collateral.
The L-Pesa app puts you in control of your finances. By analyzing your SMS history, the app generates a credit score based on the data stored on your phone to verify your identity and create a credit score. Providing 24/7 access to credit applications, it works on the go. Using the app is also convenient because you do not have to file paperwork, get collateral or visit an office. There are no late fees or rollover fees. When you repay, you will have access to larger loans, lower fees, and flexible payment terms. Loan approval is fast and funds are deposited directly into your account.
L-Pesa app download
The L-Pesa loan app apk is compatible with all Android devices. You should follow the below procedure to download the app on your device.
On your device, open Google Play Store.
Search for the L-Pesa loan app.
Choose the app from the list that pops up.
Tap Install to begin the download process.
Once the download process is complete, click on open. The L-Pesa app will open on your device.
L-Pesa sign up
After downloading the app, you need to create an account. The following steps will guide you through signing up on the platform:
On your device, launch the L-Pesa application. Click the Get Started button.
Choose your country.
To continue, enter your email address.
Allow L-Pesa to make and manage phone calls.
Input the six-digit verification code that you received by email.
Enter your mobile number and click on continue.
The next step will require you to take a picture of yourself. Make sure you can clearly see your face.
Fill in your full name and click 'Continue'.
Proceed to step two where you will be required to upload your documents, either your passport, driving license, national ID, or voter ID.
Once you are done. Click on complete.
How to apply for L-Pesa loans
Following your sign-up, you will be able to apply for a loan. To apply for a loan on the platform, follow these steps:
To sign in, click sign in and enter your mobile number.
Enter the security pin sent to your email.
Choose whether you wish to apply for a personal loan or a business loan, and choose the loan plan that suits you.
Then click on the apply button.
Password retrieval for L-Pesa mobile application
You don't need to worry if you have forgotten your L-Pesa password. To reset your pin, simply open the L-Pesa app and follow these steps:
Sign in by clicking the sign in button.
Click the forgot pin button,
Simply type in your mobile phone number and submit.
You will receive a new pin via email you provided during registration.
With your new pin, you will be able to access your L-Pesa account.
L-Pesa rates and fees
The L-Pesa interest rate varies from 13% – 29% with an equivalent monthly interest of between 2% and 16%.
L-Pesa minimum and maximum amount
In Kenya, you can access loan amounts from L-Pesa app ranging from Kshs. 100 – Kshs. 70,000 over a 1 to 52 week duration
How to pay L-Pesa loan
Paybill is a convenient and easy way for L-Pesa customers to repay their loans. Below is a step-by-step guide to repaying your L-Pesa loan:
Go to the M-Pesa menu
Choose Lipa na M-Pesa
Select Paybill number as 715489.
Enter Loan reference number and your M-Pesa phone number is your reference number.
Input the amount you wish to repay
Enter M-Pesa PIN
Press OK If the transaction is successful, you will receive a confirmation message.
L-Pesa contacts
L-Pesa offers 24-hour support for all your financial needs. If you have any feedback, questions, or concerns, you can contact the L-Pesa customer care team via email at info@l-pesa.com. Alternatively, you can chat with the customer care team on Facebook @lpesacareske. You can also message the customer care within the app and receive an answer in minutes.
Conclusion
L-Pesa is the top loan app that gives you a simple application process and an easy-to-follow process. Within minutes, you can complete the registration process and apply for a loan. If your application is approved, the funds will be deposited into your mobile money account immediately.