Borrowers sometimes encounter a lack of finance to repay their loans. These loans could be travel, guarantor, SME, mortgage, quick or mobile money loans. Inflation could sometimes be a reason for non-performing loans. And this is beyond the control of the borrower. Because of this borrowers would struggle to meet up with prompt loan repayment.
As you read along, you'll learn more about non-performing loan, how to works, types and so on.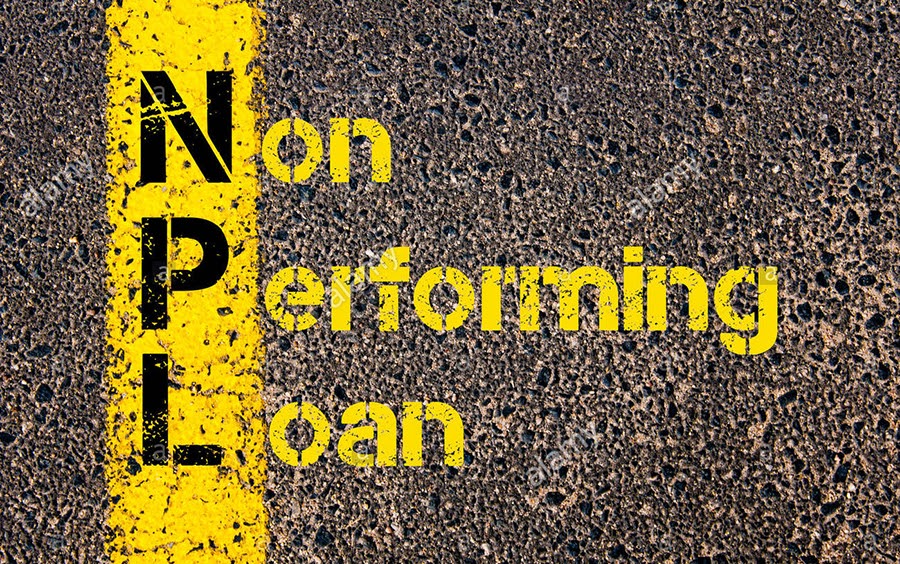 What is a Non Performing Loan?
A non performing loan (NPL) is a loan in which the borrower has not made repayment principal and interest for a specified period. It is also a situation whereby a customer cannot make scheduled loan repayment for at least 90 days. However, the period they specify for such repayment varies on the type of loan and financial institutions.
Also, in non-performing loans, the borrower cannot repay the loan in full or even enough for the bank to make a profit. When this occurs, the bank can either work out a new payment option. Or foreclose on the collateral the borrower provided before getting the loan. However, any of the above options will cost the bank money. So lenders always try to avoid non-performing loans.
How does it work?
When a bank considers a loan as non-performing, they consider it as default. The chances of getting such loans fully from the debtor is low. However, if the defaulter makes payments again on the loan, it becomes a re-performing loan, irrespective of the status of the default payments.
However, you should know there is a slight difference between a default or loan in arrears. This is because a loan is in default when the borrower cannot meet his obligations. Therefore, the lender then considers the situation as breach of loan agreement by the borrower.
Whereas a loan is in arrears when the borrower completely misses or delays the principal amount and/or interest payments.
Case study of non-performing loan
In order to understand nonperforming loans, let's use a case study. Take for instance, Mr. Kojo lost his job and cannot repay his loans. And because of this, his loan goes over 90 days past the due date. The bank will now consider it as nonperforming. Therefore, the bank would now shift the loan to their non performing list.
What are types of non-performing loans?
There are various types of non-performing loans but the three most important ones are:
A loan in which the specified date of repayments of both principal and interest has elapsed. Yet the loan remains outstanding.
A loan in which 90 days' worth of interest has been capitalized, refinanced or delayed. Because of breach in agreement and inability of the debtor to clear the remaining debt within the specified period.
Installment loan which is less than 90 days. But the financial institution no longer believes the debtor will make future payments as regards the debt.
5 top causes of non-performing loans
Lack of proper skill among loan officials is a key factor to a high percentage of non-performing loans.
Unhealthy competition among financial institutions reduces loan standards, contributing to a high tendency of non-performing loans.
High cost of operation, especially the increasing prices of input materials and energy, can affect banks' non-performing loans. As these reduce the earnings of businesses, even small and medium enterprises.
Inability to identify the purpose of the loan and validity. Which should help determine how to regenerate the funds for repayment of interest and capital.
Character of a borrower as a willful defaulter.
What is the impact of non-performing loans on banks?
Evidently, there are cases when a financial institution or a lender has a large percentage of non-performing loans. Such that the ratio of non-performing loans is higher than the total loan ratio, which leads to loss.
As much as it affects the lender, it leaves the borrower with lesser eligibility of getting loans from the lender in the future. Besides that, the lender can report the borrower to credit bureaus. And this will ultimately affect the borrower's credit score.
What is its impact on Ghana?
Non-performing loans leave scars on the affairs of financial institutions and especially on the traditional banks.
High non-performing loans stretch most banks thin. These loans adversely affected the Ghanian banking industry and shareholders. The strength of the banking sector shrinks when there is a widespread amount of non-performing loans. However, the regulators have roles to play in making sure these loans do not affect the bank's reserves.
What are the causes of the increase in non-performing loans?
There are several factors that give rise to non-performing loans. Some of these factors are inherent and within the control of the borrower. Whereas some external factors beyond the borrower can come into play.
Some internal factors that can cause high non-performing loans are:
Loans that the borrower has managed poorly.
Funding a business with loans rather than equity or shareholding.
A flagged character of the borrower.
Whereas some external factors are:
Existence of high interest rates, including hidden charges.
Staggering government policies.
Riots, unrest, as well as natural disasters.
Exchange rate fluctuations.
Finally, some factors are influenced by the banks themselves and they include;
Unethical professional conduct by the bank's staff or representatives.
Rigid loan monitoring process.
Inadequate risk management for credit structure.
Conclusion
They consider a loan as non performing when the tendency of receiving repayment is very low. However, as a borrower you have a big role to play for banks not to consider your loan as non-performing. You should manage your loan properly. Otherwise you might not hit the target goal for which you took the loan.
Besides that, never have the intention to be a willful defaulter. This is because your credit score is at stake once you default your loan repayment terms. And this could even deny you an emergency loan should unforeseen circumstances befall you.