There are banks that give student loan in Ghana. Education is the bedrock of a wonderful future for everyone, as it helps build ideas, skills, and character. But financial challenges can hinder you from achieving this goal. In addition, lack of funds can pose a huge hinderance to many students who want to study.
There are a lot of banks that give student loan in Ghana to relieve this burden. You can get your first-degree certificate, masters, diploma or even PhD, money should not be an excuse. A list of trusted lending institutions in Ghana with low payment interest rates is all-inclusive in this article.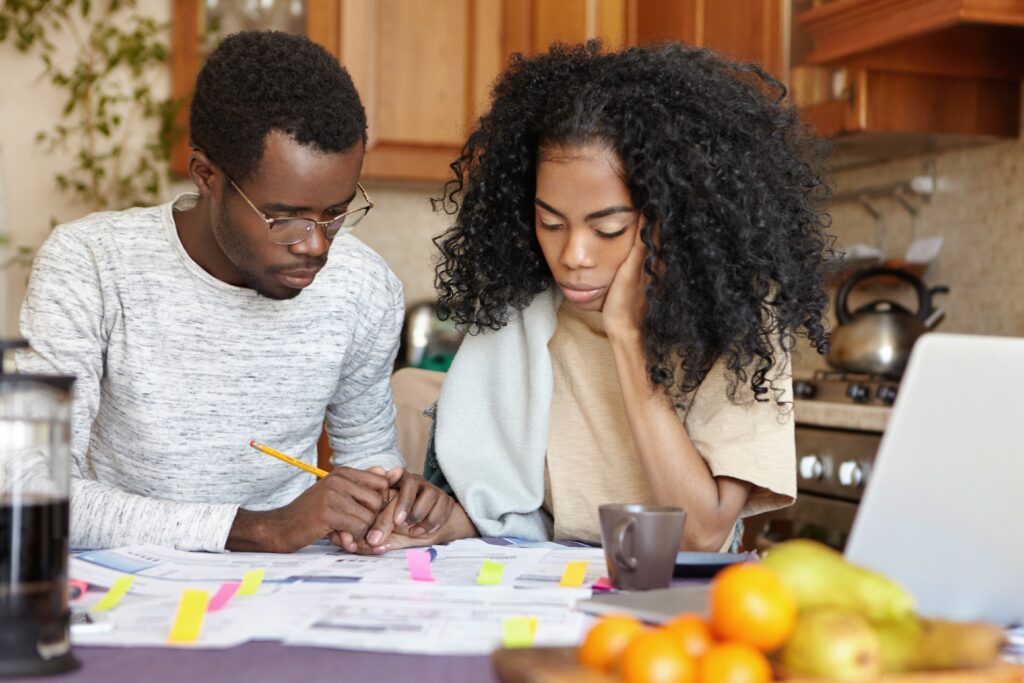 What you should know about Student Loans in Ghana
They have made loans for students in Ghana available. This is to help curb the financial challenges you face as a student. It is a commitment that you should think wisely before taking, because terms and conditions vary with financial/lending institutions in Ghana.
Getting a lending institution that offers student loans with no interest rate is almost impossible. Most student lending institutions offer a comfortable repayment period. Also lower interests, and deferred payments options.
List of bank/financial institution that offer student loan in Ghana
1. HFC Bank loan for students
HFC student loan is among the student lending institutions. They offer loans for undergraduate and postgraduate students in Ghana. Many Ghanaian graduates that are working already and students have benefited from HFC educational loans.
Therefore, achieving their goal to further their studies. They have low interest rates. Their financial support has helped many students in Ghana, considering the high cost of academics in Ghana recently.
Requirements for HFC loan for students
For every loan, there are minimum requirements that make you eligible. HFC loan for students are no different from this. The minimum requirements for HFC loan for students include:
Applicants must have and maintain a current account with the HFC Bank.
You must have been in their employment for not less than 12 months.
In case you cannot open accounts with the Bank, you will set up a standing order arrangement for the loan repayment.
You must ensure your employers remit entitlements to the Bank in the event of disengagement.
Salaries must be a route through an HFC Bank account.
Applicants must present current school bills to the bank as indebtedness evidence.
They may make payment through direct transfer to the school or bank draft.
Note: There is always a commission charged for every transfer made. Application is open anytime. You can apply today.
2. Bank of Africa Ghana–Educational Loan
We know the Bank of Africa Ghana student loan as an educational loan. This loan is for employed students of Ghana. These students must have a dream to further their studies, but face financial limitations. It is one of the Ghanaian lending institutions that offers loans for students in Ghana. They finance the student's loan 100% with a low interest rate.
Requirements for Bank of Africa Ghana-Educational loan
The list below shows the minimum requirements for student loan for Bank of Africa Ghana. This enables you to know whether you qualify for the loan.
You must be above 21 years, but below 58 years of age.
The loan is open to both customers and non-customer.
You need to have an outstanding record with them and not blacklisted.
Gainfully employed for at least 6 months.
You can always visit them today to make that dream a reality.
3. Societe Generale Ghana student loan
Societe Generale Ghana provides student loans. This loan helps you pay your ward's tuition fees. It is also helpful for you to cater to your child's education expenses. It is one of Ghana's institutions that provides fast and convenient loans for student emergency fees. Their repayment period is up to 10 months. Societe Generale Ghana offers 150% financial bill.
Requirements for Societe Generale student loan
Below are the minimum requirements you need for Societe Generale student loan.
Open an account with the Societe Generale.
Receive at least a month's salary with the account.
Proof of employment.
Provide 3 payslips that are consecutive.
They can relieve financial school stress today with Societe Generale student loans. You can visit any of their branches here in Ghana to apply.
4. Trust Fund student loan
This is a loan for students in Ghana who are undergoing a degree programme in an accredited institution. It is basically for undergraduates who cannot afford their financial needs regarding academics. This loan covers tuition fees, accommodation, textbooks, equipment and other major needs of the student.
Requirements for Trust Fund student loan
Eligibility for Trust fund student loans majorly depends on both the institution and programmes the prospective applicant offers. To access student loan Trust fund, the following must be under consideration:
Applicant's school must be a tertiary institution accredited by Ghana National Accreditation Board.
For Ghanaian citizens only.
Applicants must live and school in Ghana.
Only needy applicants will be under consideration.
NAB must accredit applicant programmes.
Why consider a student loan?
A student loan is a short or long term financial aid to enable students complete their education. Also, it offers students the privilege to pay back later with very low interest. This helps to reduce the level of frustration and depression among students. Reason you should consider students' loan includes:
1. Low interest rate
The interest rate on student educational loans differs from other loan services. The reason for students' loans is to help students with financial problems complete their schooling. This helps the students not to go into depression and frustration.
2. Affordable repayment
Student loan repayment is easy and affordable. Many financial institutions that offer students loans have various repayment strategies. Repayment depends on the financial institutions you applied to. Repayment ranges from 10 months to 24 months.
3. Peace of mind
Applying for a student loan gives you peace of mind. It reduces the worry about the payment of tuition fees. Student loan provides long-term support. Also, it helps you concentrate on your studies.
Note: Always consider the interest rate of different student loans lending institutions before applying. Also, repayment option to avoid future complications.
Conclusion
Banks that give student loan in Ghana offer these loans to students with financial limitations. The enticing part of it is that it comes with low interest and loan repayment period. As a student in need of this loan, it is advisable to choose wisely. Having considered the interest rate and repayment duration. Choose not only based on your eligibility but on the interest rate and repayment term you can afford. Alternatively, there are international student loan you can leverage on to further your studies abroad.