In a world that is constantly evolving with time, with technological development hitting every aspect of existence. The financial sector isn't in any way left out in this advancement. As a matter of fact, the financial service sector has seen the most technological evolution over the past years. Steering towards completely abolishing the old ways, online loans in South Africa with instant approval is gradually taking over the credit system.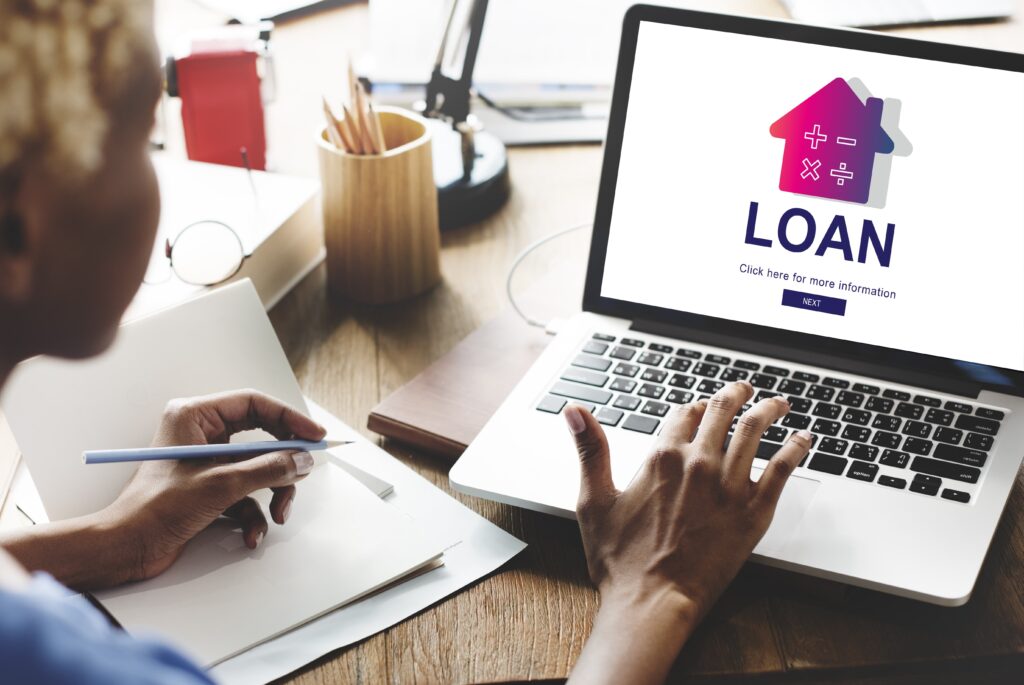 What are Online Loans?
Simply put, online borrowing is any borrowing done from an online financial service provider. While the application process may vary depending on the lender, they are pretty similar when compared. Online loans let you complete the entire borrowing process, without ever setting foot inside a bank branch. Cool, right?
Online loans are one of the most convenient ways to borrow money. A great percentage of them offer lower rates or have less stringent requirements than you can find with traditional lenders. Just like traditional lenders, each online lending company has its minimum eligibility and credit requirements.
What are the requirements for getting online loans in South Africa with instant approval?
The application process for an online loan might differ depending on the financial provider you eventually decide to go with. There are a number of critical requirements for all financial service providers, which include the following:
Valid South African ID
Proof of income
Schedule of monthly household income and expenditure
Proof of address (A bill in your name which quotes your address)
Offer to purchase
Bank statement
In some cases, your credit score is considered while analyzing your loan application.
Top 5 Online loans in South Africa with instant approval
When financial emergencies occur, online loans can be the most convenient option to get fast cash. But not all online lenders are reputable. Below is an insight on a few efficient credit providers in South Africa;
1. Getbucks loans
Getbucks is one of the best online platforms for providing credit services. Using smart technology, you can access their loan service from anywhere, anytime that suits you. One fact that makes them stand out from other loan platforms is the fact that their loan application is completely online and takes just a couple of minutes to complete.
2. Izwe loans
Izwe loan provides one of the most flexible and accessible financial services aimed at enriching the lives of their customers. After conducting enough credit checks and assessments on your loan application, the exact amount is released. This usually happens within 24hrs of approval. Easy and swift access is one of the most peculiar importance of Izwe loans. 
Dialdirect is a South African financial services provider and insurer. Their reputation for providing quick loans presides over them. Operating with a swift application and loan payment system, Dialdirect has been able to soar to the top of the list of financial providers who provide instant loans.
4. Dube cash
Dube Cash offers instant access to credit at your convenience. Application approval occurs almost immediately or within 60 minutes. The short-term loan amount is also sent into your account almost immediately after approval. Pretty sweet, right? Well, it is important to note that, the repayment amount is usually deducted when you receive your next salary.
5. Hoopla Loans
Hoopla Loans is an online brokerage company that offers short-term loans and other forms of credit service to its borrowers. As soon as you complete Hoopla's online application form, hoopla sends it out to credible and reputable lenders. Lenders will consider your application and treat it as a top priority knowing it is coming from a Hoopla loan. Irrespective of the fact that you might have a bad credit score, a Hoopla loan can solve your financial challenges.
Do's and Don'ts of getting online Loans
Before taking a loan in either online or in any form, there are few keys to note. Keep these keys in mind and act by them and you'll have a great loaning experience;
Do: Check your credit report
For some credit providers, credit scores and credit limits are the major determinants of your eligibility. Many credit facilities use credits as a barometer for risk. Any discrepancy can wreak havoc on your credit score or limit, so be sure to be careful. Discrepancies can come in the form of a missed payment, credit card fraudulently attached to your name, etc. 
Do: Consider the risks if you have bad credit
With bad credit, you may find it harder to get a decent interest rate on a personal loan. People who find themselves in this boat may need to consider a cosigner to improve their odds of getting approved.
Do: Read the fine print
Take a fine-toothed comb of the terms and conditions of your loan offer before accepting. It is of great importance you understand everything in the contract, otherwise, you may have to pay surprise fees in the future.
Don'ts
Don't: Accept the first loan offered to you
Take your time to check out other options and compare their terms and condition. In the end, choose the one that best fits your current state.
Don't: Take out the maximum loan possible
Come on, where is the wisdom in taking out the biggest loan amount just because you can afford it. Over-borrowing can be just as dangerous as paying for something outright that you can't afford.
Don't: Skimp on payments
Scheduling automatic withdrawal or monthly reminders to pay your personal loan is a wise choice. Prompt payments not only improve your chances of getting a better rate, it also improves your credit score.
Conclusion
It is called financial emergencies because of how urgent they need to be attended to right. So when they occur, the last thing you need is a process that might waste your time. Online loans have long been the number option for both businesses and individuals who are in immediate need of finance. Big ups to technological advancement for making it possible to access these loans from anywhere and have them in no time.