For every problem, there's a solution. There are numerous loan companies waiting to assist you if you wish to borrow money. Whether you want to consolidate your debt, buy a car, or cover an emergency, there are many options available to you.
You might also be looking for a small loan or a big loan – whatever your goals, finding the right lender helps you to move past any money problems. Ultimately, this guide will give you the confidence to choose a loan that will meet your needs and cover any financial gaps you might have. Let's dive in.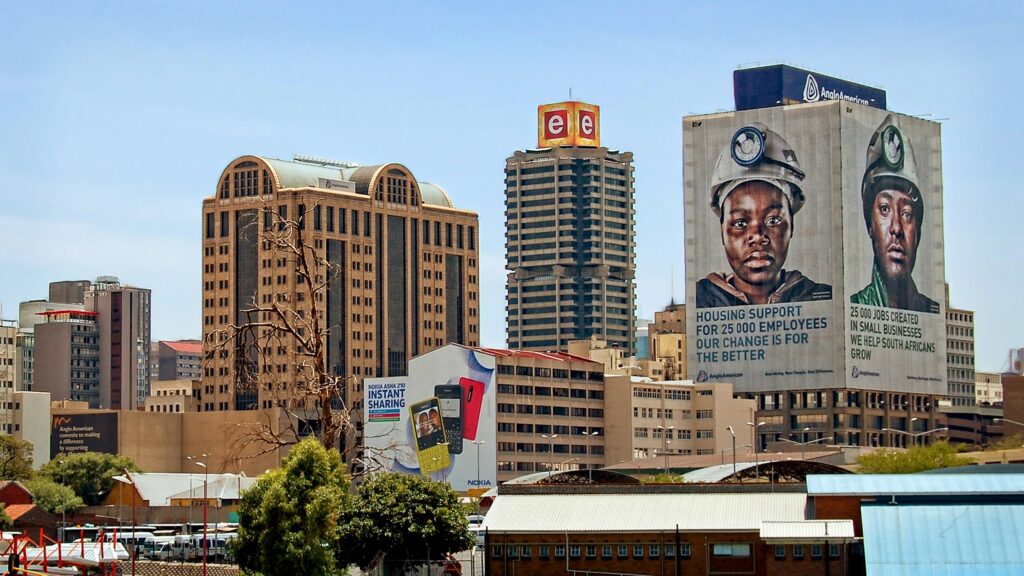 Terms Relating To Loans.
To ensure a smooth loaning experience, it is important to be familiar with the following terms. 
1. Principal amount
This is the total that you initially borrowed, excluding any interest payments or other charges. For example, an R10,000 loan becomes an R3,000 loan by paying off the following amount: R7,000.
2. Loan term
This is the time you have to pay off the loan. Loan terms typically start from 1 month and go up to 84 months.
3. Interest
The interest is the fee that lenders charge customers when they borrow money. The interest rate is given by the lender and expressed as a percent.
4. Monthly Repayment
 Your monthly repayment is a payment you make to the lender each month in order to pay back your loan. Completing your repayments reduces your principal balance and covers interest and other charges associated with the loan.
5. APR
 The annual percentage rate is also known as the comparison rate. It includes interest as well as all other debt charges expressed as a percentage rate.
How do loan companies work in South Africa
The process of taking out a loan of any kind can be tricky sometimes. Applying for a personal loan typically requires the following steps, especially if you don't follow these steps.
1. Comparing loan companies
There are different loans. Each type offers various benefits and disadvantages and different terms and conditions. The first step involves comparing your options so you can choose the best personal loan for you. 
2. Checking the requirements to see if you qualify
Once you have found the product that fits perfectly into your budget and situation, the next step is to make sure that you have all the information and documents needed for the application process. You should also meet certain requirements such as those concerning age and monthly income.
3. Approaching the loan company and making an application
After you qualify, you can then apply with the appropriate lender. This can be done online, over the phone, or at a branch.
4. Getting approved and agreeing to the terms and conditions.
A credit contract is a legal agreement between you and the lender that describes information such as the amount of money you're receiving, the interest rate for the loan, and how much time you have to pay it back. Once the agreement is signed, the lender transfers the money to your bank account, ready for your use.
5. Paying back.
Debt is typically repaid in monthly payments. The amount of each payment depends on the total amount of the loan. In addition to the duration and monthly repayment, other terms and conditions may be involved, such as penalty fees for early repayment.
What types of loans can you get from loan companies in South Africa?
Licensed lenders offer a range of personal loans, so your choice will depend on several factors including what you want to use the money for, how much you earn each month, and your credit history.
Generally, these are the types available:
With a personal loan, you receive a lump sum or cash advance with a fixed repayment period between 12 and 72 months. Generally, money lenders offer loans between R10 000 and R250 000, and they can be secured or unsecured.
Secured personal loans require collateral, such as a house or car. However, most personal loans are secured, and you will need a good credit score in order to qualify. Prospective applicants can use personal loans to cover general needs, such as home improvements, weddings, and holidays. 
Consolidation loans can help you group all your debt into one. In the event that you have too many of them, and they're all paid off, you'll only have the debt consolidation loan left. Therefore, you will only have one monthly payment and you will pay interest on one loan, which can save you money if you get a much lower interest rate.
You can consolidate store accounts, payday loans, credit cards, and more with a consolidation loan.
Obtaining a student loan enables students to pay for their tertiary education, by providing them with money to cover their fees, books, accommodations, and living expenses, as well as learning equipment and materials. If you have a good credit score and a steady income, you may be eligible for the loans (either as a parent or as a student).
Typically, student loans are repaid in two stages: first, there are monthly payments to cover only the interest. In addition to monthly repayments, the student also repays the outstanding balance upon graduating and securing employment.
4. Payday and short term loans
A payday loan provides you with money until your next payday while you wait for your paycheck. Most money lenders offer up to R8000, and you need to repay your debt within 30 days.
Ideally, you should pay off your short-term loans as quickly as possible, as they come with a higher interest rate (usually within six or twelve months). Also, they limit the amount you can borrow since they are meant for emergencies. 
Moneylenders offering vehicle finance in South Africa not only provide loans for new and used cars, but also for trucks, caravans, boats, and classic cars. Car loans are usually secured, which means the car you're buying guarantees the loan and the lender can claim it back if you don't finish your payments. 
How Do You Qualify For A loan in South Africa
The general requirements for qualifying for a loan in South Africa include:
Minimum age of 18 years;
You should be employed or self-employed;
Prospective applicants must be earning a regular, monthly salary or income; and
Having South African citizenship or a South African residence permit.
Required Documents For Applying A Loan In South Africa
The following documents must be available to increase your chances of loan approval.
A valid South African ID;
3 months' payslips or bank statements;
Proof of residence, e.g. water bill; and
For a secured loan, you need documents that show proof of ownership for the asset you're using to guarantee the credit.
How to Apply For A Loan In South Africa
Before applying, it is helpful to re-read your options one more time. Major points to consider before applying includes;
How much do you want to borrow?
Which monthly repayments are affordable for you?
Whether you are choosing a secured or an unsecured loan depends on whether you already have an asset or plan to use the credit to purchase an asset. If not, then an unsecured loan may be a better option.
Is a fixed-rate loan right for you? If you want to budget accurately, a fixed-rate loan is good because your repayments stay the same throughout the loan. On the other hand, a variable interest rate may offer a better interest rate if the interest rate drops.
After having considered the above point, it is important to note that the application process can be either online or offline. 
1. Offline Application.
Offline loan application is the oldest form of loan application method. This application process involves actually visiting the physical branch of the loan facility to apply in person. Prospective applicants are expected to bring all necessary documents to the branch for assessments.
2. Online Application.
Some credit providers require their applicants to submit their applications online via the internet. The application process entails accessing the official website of the loan platform and going through the application process. The loan provider's database stores all required documents in the application process. 
Top 5 Legitimate loan companies In South Africa.
A personal loan application involves performing a little research and comparing available options. These are some of the individuals and companies that are thought to provide reliable services in the area of personal loans;
1. Nedbank Loans
Nedbank is a top financial institution in South Africa. The organization works very hard to ensure top-quality services for its members. They Offer wholesale and retail banking services and insurance, asset management, and wealth management. With Nedbank loans, prospective customers get;
Personal loans ranging from R2 000 to R300 000.
Flexible repayment periods from 6 up to 72 months.
Monthly repayments debited from your bank account.
Easy online loan application process.
Direct-axis is a proudly South African business, serving for over the last 25 years of direct-to-consumer insurance brokerage expansion. It is one of the largest and most successful direct marketers in the financial services sector. Serving not only in South Africa but on the continent. Prospective applicants get to enjoy;
A personal loan from R1000 up to R250 000.
Interest from as low as 15%.
Fast, paperless application process.
Decision in seconds with cash in your account within 24 hours.
Flexible repayment options; choose from 12 to 60 months.
Fixed monthly repayments.
Listed on the JSE, the Capitec Bank is one of Africa's largest diversified financial services providers. Committing a great percentage of their resources on finding local solutions to uniquely local challenges. With Capitec loans, prospective customers get;
Get up to R250 000 over 1 – 84 months.
Prospective applicants get to choose between the amount they want, the monthly installment that suits their pocket and the option that gives you the lowest interest rate.
Credit is approved in minutes, and the money is available immediately.
Make fixed monthly payments.
4. RCS Loans.
RSC Group is super passionate about enhancing people's lifestyles. They are working towards achieving this by offering a range of responsible consumer finance solutions that are innovative, accessible, and desirable.
Prospective applicants get to enjoy;
A cash loan from R2 000 up to R250 000.
Interest from as low as 15%.
Fast, paperless application process.
Decision in seconds. Cash in your account within 24 hours.
Flexible repayment options; choose from 12 to 60 months.
Customer Protection Insurance.
African Bank Limited is a South African retailer offering a variety of financial products and services. South African Reserve Bank controls the bank and it operates mainly in South Africa. 
Prospective applicants get to enjoy;
Loans up to R250,000.
Terms between 7 months and 72 months.
Super easy application.
Flexible terms and loan conditions.
Conclusion
Loans for personal use are a good way to ease personal financial problems, whether it's medical, home improvement, or general maintenance. Technology has made every process so convenient for our convenience. You can apply for Personal funds from the comfort of your home. That's pretty cool, isn't it?