Even long-term tenants are taking the jump and applying for a house loan, thanks to historically low interest rates and cheap property prices. Favorable financing requirements and high bank approval rates are fueling the home-buying craze. According to the latest oobarometer Q2 2021 figures, approval rates for ooba Group's home loan originator service are high. This applies to several banks (up to nine institutions) on an applicant's behalf, reaching 82.3 percent. Here is how to boost your chances of getting a home loan in South Africa.
What's the secret?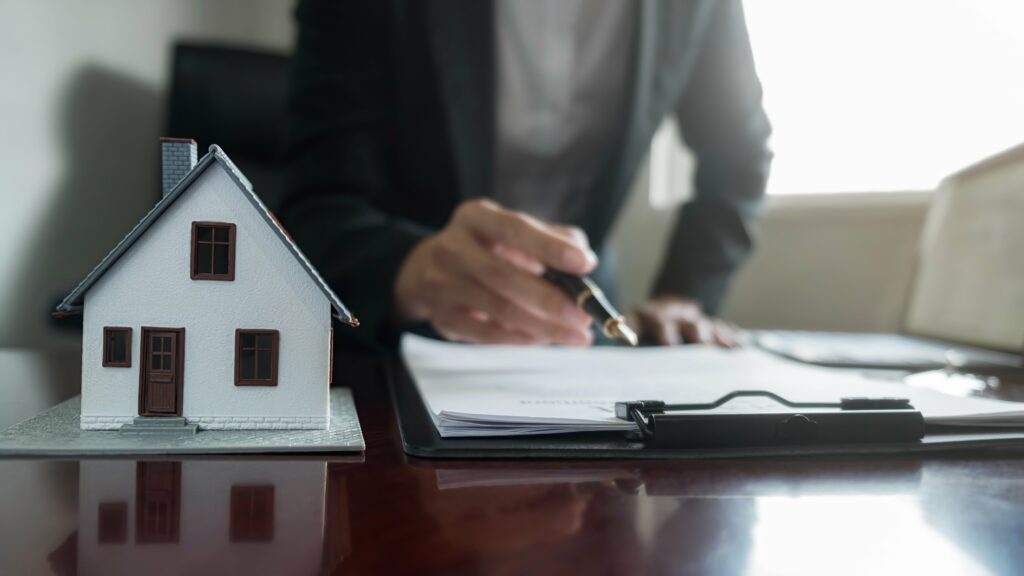 With a success rate like 82.3%, is there a secret formula to ensuring that your home loan application will be approved?
"Yes. The key to ensuring that your application is successful starts with understanding what the banks are looking for." said Rhys Dyer, chief executive officer of Ooba Group. "Once you have understood and worked to meet the criteria, there are strategic measures that one should take."
How much do you need to earn to qualify for a home loan in South Africa?
To be eligible, you must have a monthly family income of between R3,501 and R22,000 per month. You must be over the age of 18. Prospective applicants must be South African citizens and be married, in a cohabiting relationship, or single with at least one dependant.
Tips to get you to homeowner status
Find out what your credit score is and how much you can afford. One of the most crucial criteria taken into account by banks is your credit score. A prospective client needs a credit score of 600 or above to qualify for a bond.
"A good credit score shows the bank that you can pay your bills on time each month. "The higher your credit score, the more likely you are to get a house loan – and at a reasonable interest rate," Dyer explained.
Before you go shopping, be sure you know your credit score and how much you can spend. The Ooba Bond Indicator is a free online affordability tool that lets you check your credit score. Also, to figure out how much you can spend in minutes."
Check your credit record for inaccuracies and pay your payments in full and on time if your score is too low. If you have no credit history, start by creating minor accounts and paying them off in full and on time. "Every three to six months, you may check your credit score," Dyer added.
1. Get pre-approval first
Pre-approval before applying for a home loan will help you increase your chances of getting a loan. "The procedure entails evaluating credit scores and affordability to identify the best price range for your house purchase and, as a result, the maximum home loan amount you are eligible for."
Using free internet resources, the procedure may be finished in minutes. In any case, you'll receive a pre-approval certificate that's good for 90 days. It also confirms to a real estate agent or seller that you have the means to complete the transaction. "
Pre-approval does not guarantee that the bank will accept you, but it does boost your chances by up to 90%, as we've seen with applicants who have used Ooba's pre-approval certificates. " Dyer stated.
2. Save up for a deposit
Although banks are increasingly granting 100% house loans (loans with no down payment), putting down a 10% deposit can considerably increase your chances of approval.
"Not putting down a deposit does not mean your application will be immediately refused. But it is a statement of your commitment to the purchase and displays your capacity to save to the banks — the greater your deposit, the lower the risk you are."
Putting down a deposit boosts your chances of getting a higher interest rate on your home loan, in addition to increasing the likelihood of your application being accepted.
3. Use a home loan originator to increase your chances
Once all the home loan lending criteria are met, the home loan application journey can begin.
Applying to many banks is the best way to ensure approval of a house loan. Using a home loan originator increases the odds of acceptance (at the greatest possible interest rate) by submitting more applications.
"When applying for a home loan, you'd assume that your first stop would be applying to your own bank directly. However, the banks' lending criteria are regulated by the National Credit Act. Therefore, there is no guarantee that your bank will be able to approve your home loan.
4. Get your admin in order.
Finally, one of the most important aspects of qualifying for a house loan, according to Dyer, is the administration. "When applying for a house loan, a lot of information is necessary, such as bank statements and evidence of income.
"With the help of a team of specialists, you can achieve accuracy and prevent any unnecessary delays." "You'll save time and prevent any unnecessary delays,"
What credit score do I need to buy a house in South Africa?
In South Africa, a credit score of 640 is required for a house loan. A credit score of 600 or above will offer you a good chance of getting a house loan. However, this may vary depending on which bank you choose. A credit score of 670 or above is regarded as outstanding, increasing your chances of getting a house loan..
Which banks give loans easily in South Africa?
Here are the Big 5 Banks leading the charge in Personal Loans.
African Bank personal loans are a favorite for many South Africans. …
FA local bank with a reputation for innovative banking, FNB is a South African institution. …
Capitec….
Absa.
Conclusion
"Before taking this important step, it is advisable for all potential co-applicants to seek advice from their bank or an expert to ensure that they are adequately prepared for this commitment," concludes Ramatong.