With the vast array of available home loans in South Africa, we can guide you through what you need to consider and why. Buying a home is likely to be one of the biggest purchases you will make in your lifetime, so it's a good idea to get it right and choose the best bank for home loans in South Africa.
We'll guide you through everything you need to know about home loans in South Africa if you want to reduce the amount of money you spend on rent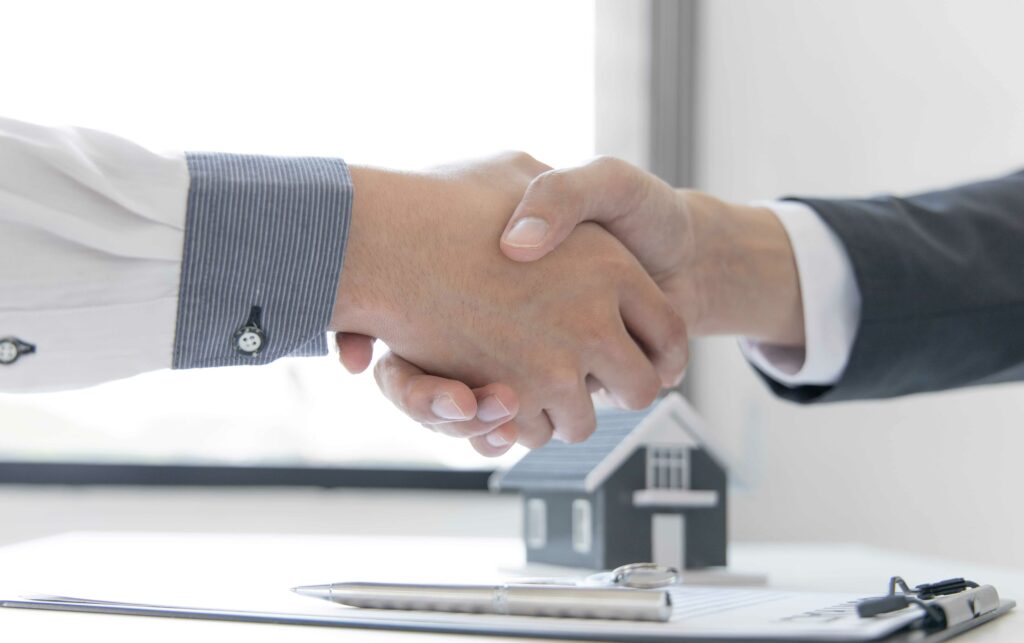 How does Home loans in South Africa work?
Home mortgages are financial instruments that help buyers finance their home purchases. A lender can offer a home mortgage loan through a mortgage company, a bank, or another financial institution.
This residence could be a primary residence, a secondary residence, or an investment residence. The lender could be a friend, family member, colleague, or investment firm.
How to qualify for a Home loan
In order to buy a home in South Africa, you must meet various financial requirements. You must understand your financial situation and explore your options for a home loan.
1. Prepare your Credit rating for getting a Mortgage.
Request a free credit report which you are entitled to and go through it carefully. Have any errors which you find fixed and keep a watchful eye for any fraud.
Perhaps the most important thing to do is to get rid of debt. Generally, the lower your debt is at the time of buying a home the better as this leaves you with a greater disposable income and this will be seen favorably by the banks.
2. Finding a Home loan.
Make sure you check out as many direct lenders as possible and compare their home loan products based on the interest rate, fees, and repayment schedules. Check out your bank's special deals too since you may be a loyal customer.
In addition, you may wish to make use of a mortgage broker, whose task is to apply for a home loan to a variety of banks and lenders and negotiate the best deal on your behalf. It is important to note that mortgage brokers will not charge you for their services.
They will receive a commission from the bank once you choose and approve a home loan offered.
3. Save for a Deposit to buy a Home.
You will need to place a deposit with most lenders, however, first-time homebuyers can easily apply for a 100% bond. Your deposit is the amount of money that you will pay out of your own pocket when purchasing the home.
An increased deposit will increase your chances of getting a home loan not only because the banks will offer you a better interest rate, but because it will lower your monthly payments and help you save money over the long run.
 4. Government Home buying programmes.
Consider taking out a home loan subsidy or a loan backed by the South African government. You will certainly get a good deal with a low-interest rate and little deposit.
5. Getting pre-approved for a Home loan.
Getting pre-approved for a home loan will give you greater bargaining power when it comes to buying a house and ensure you don't look at houses in a price range that you can't afford.
Requirements for a Home loan.
The requirements for getting a private loan might vary depending on the financial service provider. The following requirements are obtainable with a great percentage of South African credit providers;
Valid South African ID
Proof of income
Schedule of monthly household income and expenditure
Proof of address (A bill in your name which quotes your address)
Offer to purchase
Bank statement
Before applying for a home loan, be sure you meet the above requirements. There are also a few more reasons banks reject home loan applications. Take these reasons into account and you might be one step closer to receiving approval for your home loan.
Best banks for home loans in South Africa
The ever-available credit service South Africa enjoys through different finance bodies is something to be grateful for. However, to enjoy these advantages, it is important to know which service providers are available. The following is a list of 5 credit providers that can off;
A member of the JSE, Capitec Bank is one of Africa's leading financial services providers. Committing a great percentage of their resources on finding local solutions to uniquely local challenges. A real entrepreneurial spirit motivates them in their quest to improve the lives of Africans.
To this end, the Capitec loan offers a wide range of retail, business, corporate, and most especially home loans.
2. FNB loans.
In South Africa, FNB is the oldest bank, having been established in 1838 as the Eastern Province Bank in Grahamstown. Two features, in particular, stand out on the FNB platform. The first is a story of survival – different circumstances in South Africa have posed many great challenges in our history, all of which FNB has successfully met. 
Aside from the fact that they have high-grade loaning products, they also have some of the best terms for home loans. 
3. Sentinel homes.
This is another great option for prospective homeowners. Sentinel Homes is an alternative home financier to banks and other home loan providers serving the Western Cape and Gauteng areas. They are the first South African company to offer an alternative to bond finance in the open market.
The company is the brainchild of the team at Combined Finance, which has been operating as investors and financiers in the real estate industry since 2013.
Ned bank is one of South Africa's four largest banks. Whether you're buying, building or switching your home, Ned bank home loan is available to assist you and help you take each step in your property journey with confidence. Their goal is to ensure that you can return to your dream property every day.
5. Standard bank home loan.
Standard bank is a deeply rooted financial service provider. A home loan from Standard bank can provide you with a range of flexible options to help you make your next big move. Whether you plan on becoming a homeowner, a home builder, or are already a homeowner. Their differentiator is their long-term efficiency and commitment to Africa.
How to avoid home loan mistakes
Get to know the top home-buying mistakes and how to avoid them. Having knowledge of the most common home buy mistakes will help you make an informed decision.
1. Print ads are passe
Ideally, you should find a property online. It's more convenient and more productive as well since sellers and agents prefer to advertise on the web.
When using property listing websites online, you will find more pictures and more detailed information than you will find in a space-limited newspaper advert.
 2. Avoid viewing properties that don't suit you
In order to save time and avoid wasting a great deal of time, review all the homes that an estate agent offers and choose only those that meet your needs. This will eliminate a lot of wasting time and make the decision of what you need much easier.
3. Do not make last-minute decisions
Before closing a home loan, you should not make large purchases or take out other loans. You should ensure that the deposits are protected by contingencies in your contract.
You must be absolutely certain that you are buying the right house, especially when it comes to location.
Conclusion
Home loans can be helpful for certain situations and can be a creative solution for borrowers. Especially those who may have difficulty borrowing or simply need the flexibility of private lending offers. Weigh the risks to rewards before entering a private agreement and seek professional help for guidance as needed.