Getting your home loan application declined isn't a pleasant feeling at all. Especially when you're in dire need of a proposed amount. Well, the good news is, We can prevent this unfortunate situation from ever happening or repeating itself. Before applying for a loan, it is important to note some key factors to help you through the process. Knowing the few reasons banks might reject your loan puts you a step ahead of the process. Therefore, we have taken our time to put together a list of reasons banks reject home loans.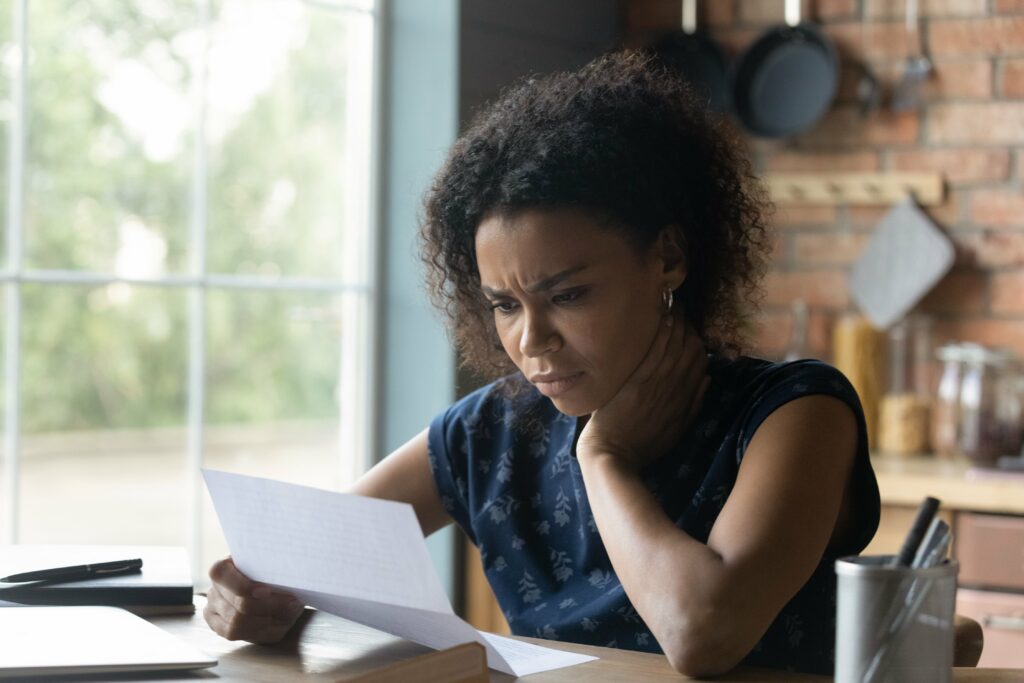 1. Affordability
Affordability is one of the most important elements in the loan approval process. Under the National Credit Act, affordability is measured by net disposable income. To find out affordability, the applicant's gross income, net income and fixed monthly expenses to determine the actual value.
According to legislation, a financial institution may not approve a home loan in some certain situation. One of the major situations is where the monthly repayments will exceed one third of the applicant's net monthly income. Financial institutions also consider applicants' current debt repayments when calculating the affordability of the loan.
In order to improve your chances of your home loan approval, be sure to check some few things. Be sure to reduce current debt wherever possible. Also, if you are a potential homeowner, be sure to be realistic when determining the price class of the home that you can afford to purchase.
2. Debt Review / Under Administration
The National Credit Act restricts financial institutions from issuing credits to applicants under review. Violation of this principle is a serious offence and could attract high penalties for such institutions. Financial institutions found in violation of these principles would be guilty of reckless lending.
Banks and other credit institutions will definitely not consider a home loan application if you are under debt review.
Before applying for a home loan, be sure to settle all your existing debts. Also, clearing your ITC records after debt review is very important.
If you have been under review, then there will be a waiting period of a year after rehabilitation. It is after this phase banks will assist you with a home loan.
To help pay off your debt, use a budget planner.
3. Credit History
Applicant's credit history is another major determinant during the assessment process of home loan application. Your credit score will not only influence the approval of your home loan but may play a role in determining the deposit requirements and interest rate charges.
Potential home owners should know the contents of their credit report.
In order to ensure a clean credit report, make sure you pay your accounts on time regularly. This will improve your chances of securing a home loan.
Previous defaulters on any debt repayments should also ensure they settle their accounts and clear their name with the credit provider. If you have a judgement on your credit report, contact an attorney to have the judgement rescinded.
4. Loan to Value too High
Financial institutions may decline your loan application even though you have a great credit record and enough disposable income. This usually occurs when the market value of the property is less than the loan application.
The financial institutions must ensure that they have sufficient security for the requested loan. This safeguards potential buyers from overpaying for the property.
Try to steer clear from areas where property values are static or are declining. If you have a prime interest in a property that the market value exceeds the selling price, there's an alternative. The alternative move here is to increase the deposit, reducing the loan to value ratio.
When you do not have money saved up for a deposit, you can consider taking out a personal loan. Note that a personal loan would also count as another expense, and could also lower your affordability.
5. A botched application
This is the most basic, yet the most common mistakes made by loan applicants. This mistake happens when the loan applicants cannot handle the application properly.
Leaving sections of the application unfinished, entering incorrect information, or failing to include the required documentation contributes to this mistake.
It is also important to take out time to read on how to write a proper loan application before applying. A great application letter shows confidence and efficiency, and this might improve your chances.
Conclusion
If your home loan application is denied, don't despair. Remember, the lenders meet most loans with a hard no. Take positives from the experience by learning from your errors and submitting an even stronger application the next time around. This approach ensures progress. Keep it up and you'll eventually get the finance you or your business requires.