South Africa offers several types of student loans to help students pay for their tertiary education, but it can be confusing to figure out which one to apply for and how to apply in the first place. The good news is that it's possible to get any or all of these loans with little effort, as long as you know what information you need to provide and where to get it from. Here's how to apply for a student loan in South Africa, broken down by type of loan and its requirements.
Although many universities offer scholarships to reduce the burden on both the student and the parent, not all students meet the requirement to apply. The alternative option students can consider is applying for a student loan. Depending on the country and university the student chooses, fees and funding can vary. As you read along, you'll see more about student loans, types, the requirements, etc.
What is a student loan?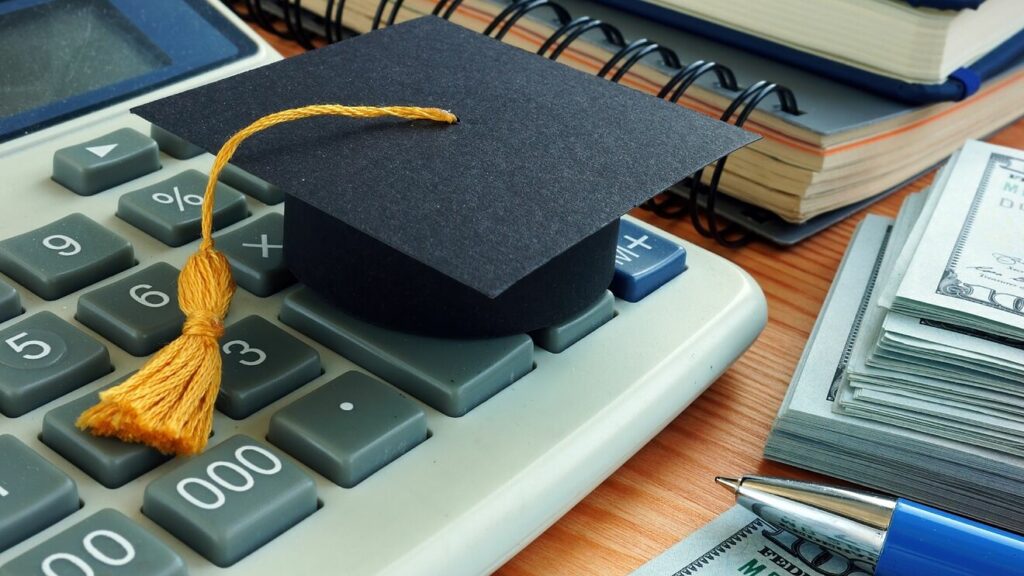 A student loan simply means a type of loan they designed to help students pay for their post-secondary education and the associated fees. And these fees include; tuition, books and supplies, and living expenses during their education.
A student loan is a type of financing available to help cover a student's education costs. In South Africa, there are two main types of student loans public and private loans are out there. Public loans are issued by the National Student Financial Aid Scheme (NSFAS) and private loans are issued by banks and other private institutions.
A government loan typically comes with a higher interest rate than a private loan, but this comes with better terms and flexibility. A private loan may be more useful if you need to start repaying your debt immediately or if you're not eligible for a government loan. The application process for private loans is usually easier because they don't require either parental co-signers or a co-signer or guarantor.
What are the requirements for applying for a student loan in South Africa
Just like every other loan type, it requires applicants to possess a couple of documents to qualify. Some of these documents include;
A copy of your parent's green, bar-coded ID book (or ID card)
Copy of your bar-coded ID book (or ID card)
A copy of your parent's proof of income (latest payslip)
Proof of address of your parent
Proof of enrolment at a qualified tertiary institution.
Some financial service providers might request some extra vital documents for student loans in South Africa
Some of these extra documents include:
Your latest exam results.
An invoice or statement for university fees, textbooks, and accommodation (for campus or university-accredited accommodation only).
Letter of the necessity for any study-related equipment
Marital status declaration.
Having all these documents intact increases your chance of getting your loan application approved.
Advantages of student loan
The major benefit of student loans is reducing the financial burden resting on the parent/student. Apart from fulfilling this benefit, a student loan has many advantages. See these advantages below;
1. College student loans are flexible
Unlike other types of loans, the terms and conditions of students' loans are usually more manageable. The requirements for running a college career can be financially challenging. Financial service providers understand this and strive to make education loans easier to manage for students.
2. Student loans help build credit
For a lot of students, an educational loan is the first major financial transaction. Though getting a student loan may be a daunting prospect, it's a perfect opportunity to build a solid credit history. Whether it is a private loan or a federal loan, a student loan is the beginning of many students' financial history. By respecting the loan terms and not defaulting, students can lay the foundation for a good credit score. This would be very beneficial in the student's later life.
3. Low-interest rates
Federal student loans offer all applicants a low and fixed interest rate. These rates do not fluctuate over the life span of the loan. They are the lowest rates possible for an educational loan. Private lenders, on the other hand, offer varying interest rates depending on the lender and the applicant. They measure the interest rate with private lenders according to the applicant's credit score.
4. Low Fees on Student Loans
Unlike other forms of loans that come with a bundle of additional fees attached, they grant student loans with just a fixed interest rate alone. They tailor them in a way to soothe and ease the financial challenges of students.
Disadvantages of student
Applying for a student loan is a huge financial decision that should not be taken lightly. Before you sign on the dotted line, it's important to understand the potential disadvantages of student loan repayment, which include
Student loans are a costly endeavor.
With student loans, you're starting life with debt.
Paying off student loans prevents achieving other life goals.
It's hard to shake off student loans if you can't pay them.
In the event that you are unable to make payments, student loans are close to impossible to remove.
What to avoid when applying for a student loan
Even if they allow you to access money for your education, you should always consider your ability to repay them before you apply. In addition, borrowing money is a serious expense, so you should consider your financial situation before borrowing money.
Money obtained from this type of credit should never be used for anything other than what it was intended for.
Having debt at the start of your adult life is not a good idea. At all costs, do not take one if you don't need it.
Never take on debt without comparing your options first. Some products are better than others, and not doing your research could lead to missed opportunities.
Conclusion
You can always get a student loan to help you through your education. However, it is best to consider the risk factor and how to mitigate it in the future. Beware that prompt repayment of any form of loan boosts your credit score. Thereby improving your chances of getting another loan in the future. Finally, getting the right information would be very helpful in decision-making as regards student loans. Some other times, some people get a personal loan to fund their education.