More often than not, we get caught up on a financial tightrope. Situations occur that require emergency funding. Loans taken out to sort personal needs are called personal loans. The last thing we need during this rush hour is a lagging credit option. What would really soothe us at this point is a loaning option that is fast and reliable. In this article, we will be looking at the ins and outs of the term 'Personal loan'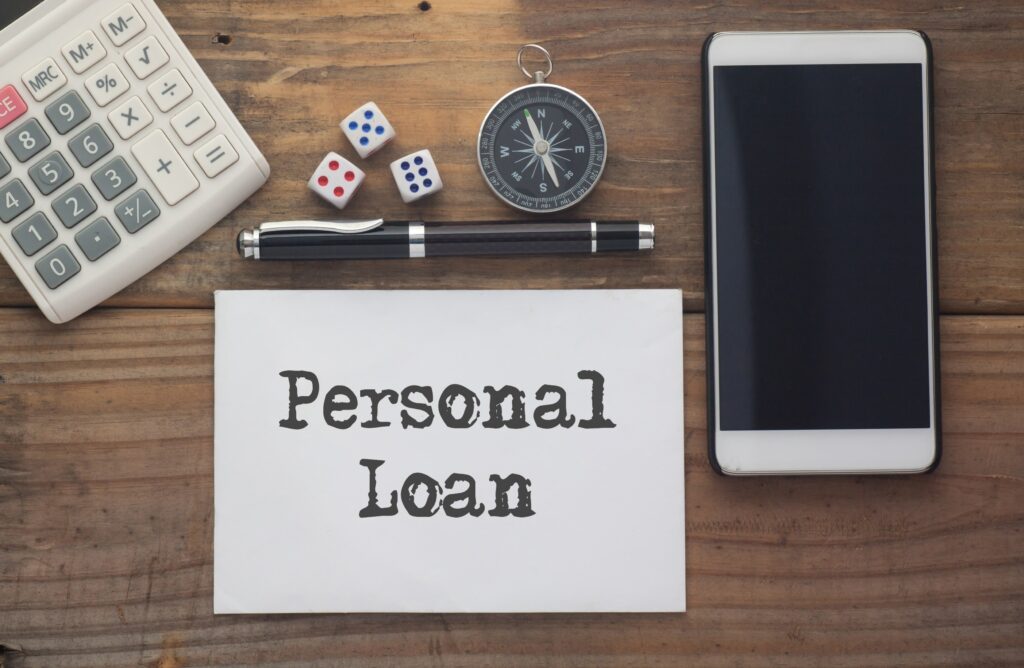 What is a Personal Loan?
A personal loan as the name implies is a form of loan that is taken to cover all sorts of personal expenses. These expenses might include home renovations, medical expenses, wedding expenses and many more.
Personal loans can be obtainable at banks, credit unions and last but not least, online lenders. Of Course just like every other form of loan, interest and additional fees are charged on the loan amount. Though these rates and fees vary greatly depending on the financial company.
Types of Personal loans
The different types of personal loans are
Debt-consolidation loan: rolls multiple debts into one new loan
Co-signer loans: a loan you need a cosigner to qualify for
Secured and unsecured loans (unsecured are more common)
Fixed and variable rate loans (fixed are more common)
Where can I get a Personal loan?
Getting a personal loan can be a pretty easy task depending on the amount. You can find a Personal loan in the following places;
Your bank or credit union
A peer-to-peer lending site
An online loan provider
A referral from a friend or family member
A private loan from an investor
Benefits of a Personal loan
Personal loans are a type of installment debt that allows you to obtain a lump sum of funding. Below is a brief list of expenses you might use a personal loan to pay for:
Moving expenses
Debt consolidation
Medical bills
Wedding expenses
Home renovations or repairs
Funeral costs
Vacation costs
Unexpected expenses
This form of loan is literally different from other types of loans. Other types of loans include mortgage loans, student etc. Just like the personal loans, they have their specific purpose they fulfill.
Requirement for obtaining a Personal loan
Getting a personal loan in South Africa is easier when you are prepared. The requirements process for a personal loan might differ. This solely depends on the financial provider you eventually decide to go with. The following requirements are considered vital and apply to almost all financial service providers in South Africa;
Valid South African ID
Proof of income
Schedule of monthly household income and expenditure
Proof of address (A bill in your name which quotes your address)
Offer to purchase
Bank statement
Lastly it is important to note that, to qualify for a loan, you must both reside and work in South Africa. That being said, are you in need of a loan and have all these documents available? If yes, then consider yourself a step closer to getting your desired amount in no time.
How to apply for a Personal loan
Application process for a personal loan solely depends on the financial provider you decide to go with. Some finance providers require prospective lenders to apply offline. This application process involves actually visiting the physical branch of the loan facility to apply in person. This application process requires applicants to bring all necessary documents to the branch for assessments.
While some credit providers require applicants to tender their application online via the internet. This application process involves visiting the official website of the loan platform and going through the application process there. In this application process, you can send all required documents to the loan provider's database for assessment.
Additionally, some loan providers are so convenient that they offer prospective applicants a dual application system. In this system, prospective borrowers can either apply in person or online.
Conclusion
Getting a Personal loan can go a long way in mitigating personal financial emergencies. Be it for health, home or maintenance, technology has eased literally every process for our convenience. Now you can access Personal funding from the comfort of your home provided you possess all the needed requirements.