For those tough times, the only thing that can bail us out is an emergency loan. With the CBA loop loan app, you can draw an overdraft or take a personal loan, which is very easy to access.
They created CBA loop loan app to provide customers with means of skipping long queues that come with banking. With just a tap, one could access loans through the CBA loop app.
In this article, we will review the CBA loop app and take you through the loan platform, read on.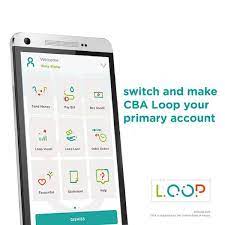 About CBA Loop Loan
CBA Loop is a Personal Financial Management (PFM) tool, which enables customers to track, plan, analyse most especially, borrow loans. They created the CBA Loop app to provide a means for customers to skip the long queues and monotony that comes with daily banking.
Commercial Bank of Africa (CBA) started its journey in 2006 with mobile payments and offers loans through its revolutionary digital banking service, Loop, which they launched recently. With your mobile phone, you can access a quick loan and have it transferred to you immediately.analyse,
What are the Pros and Cons of CBA Loop Loan
App?
Let us quickly look at the pros and cons of CBA loop loans. It includes:
The CBA Loop app is quick to load and feels great while using.
Their loan limit Ksh 3million and overdraft Ksh 100, 000 is high considering the fact that it is being accessed through an app
The CBA Loop app is easy to use, navigate, and quick in loan application
There is a simplified credit score in the form of a clock with clear indications of the amounts that one could use.
Cons
They can improve their app for easy access and usage, if the frequently asked questions section was accessible on the app instead of through the browser/search engine.
What are the maximum and minimum amounts you can borrow?
Customers who use the CBA loop App can access loans of up to Ksh.3, 000,000 and overdraft of up to Ksh.100, 000. However, this makes CBA Loop the only digital banking platform that gives out such amounts without a physical visit to the bank and all the rigorous paper documentation by the traditional financial sector.
How do I apply for CBA loop Loans using the App?
Applying for a loan with the CBA loop app is very simple. The steps are:
1. Register for the service: To register for a CBA Loop account, you need to download the Android app, iOS app or go to their website.
2. Creating an account: To create an account, you need a phone number and your ID number. They will send you a PIN to activate the service to access your account.
3. Applying for a loan: Once you have successfully created an account, you can be able to apply for a loan.
4. Upon confirmation, they will email for the loan offer to your phone, read the loan offer agreement and comprehend it.
5, Accept the loan offer. (Log into the CBA loop app and click on the loop loan option and follow the prompt. Enter the loan offer reference number).
7. The money will be deposited into your CBA loop loan account.
Interest rates
Interest rates vary depending on the amount taken by a customer. Loan repayment period is between 6-36 months.
Eligibility
Before you request for a loop loan, you need to have an account, but that does not guarantee you for a loan. For you to have access to a loan, be eligible. How does one become eligible for a loop loan you may ask?
1. You are eligible through your loop activity. The more active you are in using the loop app, the higher your chances of getting a loan.
2. How do you become active on loop? You do this by using the loop app for almost everything; paying bills, banking, sending money to others throughout your loop account. Once you are qualified for one, you can take up a loan.
What are the minimum requirements for taking up a loan with CBA loop app?
There are certain requirements needed for one to access and gain the loan. These requirements are:
1. Only person over 18years can use this app and also go for the loan
2. You need your identity card number for registration or your passport
3. You need to provide your KRA (Kenya Revenue Authority) pin number to register
4. Upon registration, a pin to activate your account sent to your phone together with an activation code that would help you collect your ATM card (Loop card) at a CBA Loop outlet of your choice.
CBA loop loan app
The good part about CBA is the app itself. The app is easy to manipulate, and there are no tricks or special knowledge required. You can download the app through Google play store.
The features of the app range from:
1. Size: the size is 11.46mb, which customers using phones with limited memory can download and use.
2. Colours: the app colour is eye catch and very colourful.
3. Navigation: It is easy to navigate round the app features and very easy to access loans.
How can you withdraw with your CBA loop loan app
Upon request and approval of loan, you can immediately withdraw your fund. Let's take you through the steps:
1. You can use your CBA loop card to withdraw from the ATM.
OR
2. You can also transfer to your bank account and withdraw directly from there. Login into your app, click "request loan" and choose transfer to my bank account or follow the procedure below to achieve a simple result.
a. Open the CBA Loop app or log in to the loop website.
b. Click on Payment.
c. Choose the "send money" option.
d. Choose from the options that appear, "to bank."
e. Select the method best suited either 'Loop,' 'Pesa link,' 'EFT', and 'RTGS' then enter the registered M-Pesa recipient number where you want to send the money.
f. Enter the account and click proceed.
OR
3. You can withdraw money from CBA Loop to M-Pesa. To withdraw money from Loop to M-Pesa account, follow the steps below:
a. Open the CBA Loop app or rather log in to the internet website.
b. Click on Payment.
c. Send money.
d. Choose from the options that appear, select 'to mobile.'
e. Select 'mobile money' and then enter the registered M-Pesa recipient number where you want to send the money.
f. Enter the amount you wish to send and click proceed.
How fast are funds released?
Funds are released as quick as possible because it is a loan for emergency and unexpected issues.
How to repay your CBA loop loan
Access your loan schedule, which will be available in your loop app in the loop loan menu option. This schedule will give you a full summary of the future payment dates and amount due with a clear insight of the principal and the interest component.
You can repay by:
1.Transferring money from your bank account or M-Pesa account to your CBA loop account.
2. Loan repayment will be automatically collected from your loop current account every month from the date of disbursement.
How do I contact CBA loop loans?
You can Contact CBA loop loans through any of these ways:
Email: contactloop@cbagroup.com
Let them know any complaint or issues by sending the issues to these lines: Telephone: +254 709 714444 or +254 730 714 444.
You can also check out their website @: www.cbaloop.com
Conclusion
The service rendered by CBA eliminated the need for customers to visit physical bank branches with all its delays, as all the core banking services would be provided through the app.
Customers are willingly looking to access their money with ease and stress free, thus CBA loop loan is the best option.