There are car loan companies in Ghana that can offer you loans to purchase your dream car. While some people can afford to buy a brand new car, many others need to take out a car loan to cover for at least a portion of the cost of the car. However, understanding the conditions of your car loan is a crucial decision-making process before getting the loan.
Sometimes, it could tempt to purchase a new car for the family or for an upgrade. Meanwhile, whatever be the need you tag to the car you want to purchase, applying for a car loan will always make it easier. Car loans are usually up to five years, even seven years in most cases. Car loans in Ghana have a competitive interest regarding the various companies that offer the loan. Information on the meaning, the process of car loans, and companies in Ghana that offer car loans in Ghana are all-inclusive in this article.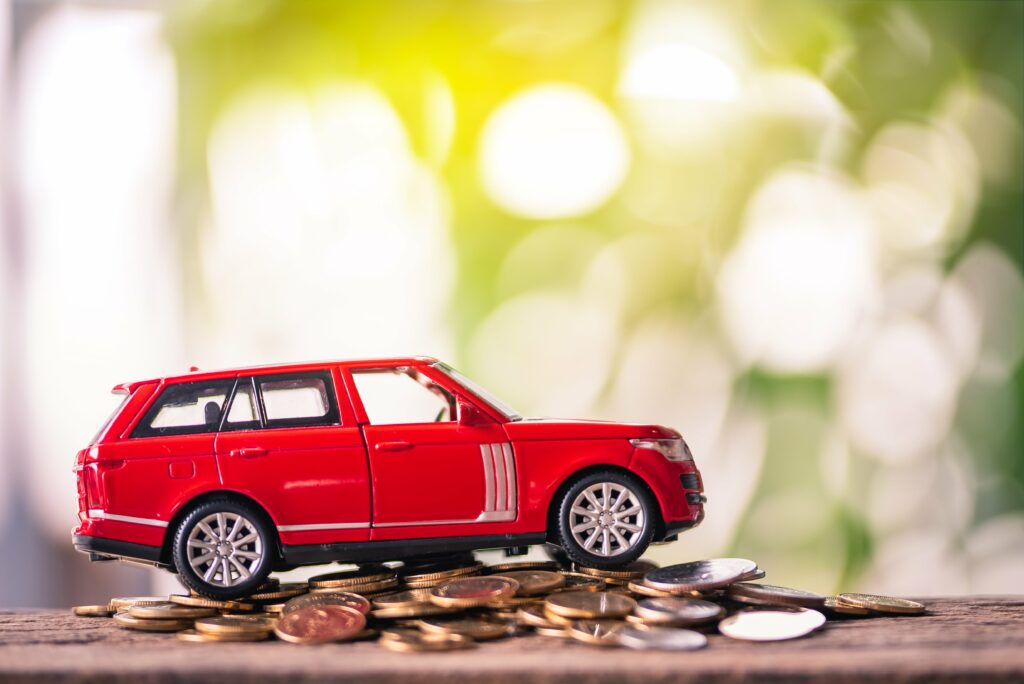 What Is a Car Loan?
A car loan is a loan that you can use to purchase any kind of vehicle while you pay back the lender later with interest. They require collateral for car loans, which is always the vehicle you want to buy. This means that if you cannot pay back as agreed, they will collect the vehicle back from you and sell it to another person to pay off the loan debt.
4 Factors to consider before getting a car loan from car loan companies in Ghana
A car loan has four factors that you need to consider before you sign on a car loan. They include loan costs, down payment, interest rate and loan terms.
1. Loan Costs
The cost of a car loan has two basic parts that include the principal and the interest. The principal is the major cost of the vehicle. However, the interest refers to the costs over the life of the loan that is on the principal amount and the interest rate stated for the loan amount.
The loan costs most times have extra charges like title cost, delivery, and taxes.
2. Down Payment
The down payment is paying upfront at the point of purchasing a vehicle. They express down payment in terms of a percentage of the total price of the vehicle you intend to purchase.
Note: The more your down payment, the less you need to borrow.
3. Interest Rate
Interest rate is a rate charged for the money loaned depending on the loan terms and conditions. Car loans may have annual percentage rates and interest rates. The annual percentage loan is the extra charge that comes with the loan.
4. Terms and Conditions
These include all the items that make up a car loan agreement and documentation. Examples are; default, repossession, repayments period, insurance, and so on. Making sure you know exactly what you're getting into before you even apply for your car loan. Understanding these terms will help you a great deal when applying for a car loan. It is always advisable to read loan terms and conditions carefully before signing them.
What is the process for a car loan in Ghana?
When considering a car loan in Ghana, it is needful to bear the following in mind before applying:
1. Determine your affordability
You need to take out time and think through what you can afford as a monthly payment. You can get this by drawing a realistic budget of all it takes to put the vehicle in order.
2. Consider your credit score
In Ghana, it is very important to know where you stand regarding your credit score before thinking about a car loan. Most car loan lenders in Ghana rely on credit reports and scores when considering loan interest rates and terms. The higher your credit score, the lower the rate and repayment duration.
3. Inquire around for the best loan terms
Rates and terms vary most of the times between lenders. However, you need to get in contact with multiple lenders to get a quote.
4. Make sure you are pre-approved
Being pre-approved for a car loan in Ghana means that you have already set your limits before visiting a car dealer's shop. This gives you access to your affordability.
5. Shop for the car you like
This is when you go around to your preferred car dealer in Ghana. Find the exact car you want, and tell your lender know the year, model, make and the Vehicle Identification Number. You will also need to get car insurance because most car dealers in Ghana will always want to see a car insurance proof.
Ways you can improve your chances of getting approved for a car loan in Ghana
Where your credit is not good enough to get you a car loan in Ghana. You can use the following to improve your chances:
1. Get a co-signer for the car loan
A co-signer is a person who input their name and credit score as a signatory on the line for your car purchase. If you delay with repayment, it will affect the co-signer's credit as though it is their personal loan. This is a sure way to establish a good credit score, as a co-signer could be a close relative.
2. Peer-to-Peer Auto Loan
This is a website that connects buyers and lenders, but mostly individual investors and not necessarily a large corporation. They run your profile and tag high risk to you if you have low credit. Then Individuals will view your profile then decide whether to fund the loan. They can fund your loan if there is enough interest, if there's enough interest. However, you can use this to purchase a car.
3. Always stay away from "conditional" loans
Read through every term and conditions before signing a loan agreement with a dealer. Important items such as loan period, interest rate, down payment, which may change. It is possible to get stuck repaying more than you require.
Some car loan companies in Ghana
Ghana has many financial institutions, loan companies, and agencies that offer car loans. You can get your car loan today by contacting any of the companies below::
Universal Microfinance
Bobby Charlton loan company
Microfinance and small loan centre
Ghana car trader
Republic Bank of Ghana
Odotobri Rural Bank Limited
Juaben Rural Bank Ltd.
Juaben Community Bank Ltd.
Nwabiagya Rural Bank Ltd.
Nwabiagya Rural Bank Limited (NRB)
Adansi Rural Bank Ltd.
Akim Bosome Rural Bank Ltd.
All-Time Capital Ltd.
Asokore Rural Bank
DCI Microfinance Limited
Leasafric Ghana Ltd.
Amansie West Rural Bank Ltd.
Bond Financial Services Limited
Dumpong Rural Bank Ltd
Bank First Atlantic
Bank of Baroda
Conclusion
Most financial institutions and loan companies now offer car loans to individuals to enable them to purchase a vehicle. Also, the process involved in getting a car loan in Ghana is now convenient, as you can now apply for most of it online. One of the key changes in Ghana finance Act is the reduction in the import levy on cars from 30% to 5%. This is a significant drop in the price of imported vehicles in Ghana. However, helping car loan companies satisfy their customers with their dream car. This is good news for loan car loan companies, motorists and car dealers.