Investment plays a crucial influence in nearly every choice we make as we go about our everyday lives and manage our businesses. A bad investment may ruin not just your life and career, but future generations as well. It is vital to comprehend what distinguishes the majority of rich South Africans. It is a good idea to start by investing in the Top 10 assets rich South Africans are investing in.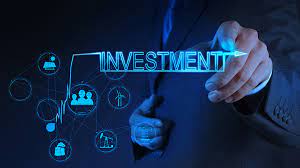 This article will help you determine which assets affluent South Africans are investing in today and in the aftermath of the COVID 19 outbreak, as well as which assets you should consider investing in.
1. Real Estate
Any successful African economy is built on the foundation of property ownership. Immovable property, in addition to land ownership, has the advantage of seldom deteriorating in value. Investing in land is crucial for not just preserving but also exponentially expanding your money.
One of the biggest benefits of investing in real estate is that you can count on a steady stream of income at the end of each month when your renters pay their rent. Real estate can never go wrong, especially now that COVID 19 has passed and people are seeking for new opportunities.
2. Gadgetry
If you want to expand your business and maximize your return on investment, you must obtain equipment that enables the growth of your product or service. For instance, if you are in farming, investing in state-of-the-art farming equipment would only help you increase your business's profitability. If you're in the printing business, invest in the latest 3D printers available and enhance your ability to provide cutting-edge printing services
By the time the rest of the world catches up with the latest gadgetry, you will have earned enough money from the equipment to invest in additional cutting-edge advancements. Maintain a competitive edge by investing in the most advanced equipment available.
3. Stocks
One of the oldest and most misunderstood financial methods is a stock investment. While the majority of people feel that investing in the Johannesburg Stock Exchange (JSE) is a difficult procedure, actually purchasing shares for financial reasons is rather straightforward. Due diligence, on the other hand, is required. You can invest directly in publicly listed firms by using the services of a stockbroker.
If you're not sure which stocks to buy, you may hire a reputable fund manager to make the decision for you by investing in shares that will nearly always return your money.
Which shares to buy right now in South Africa?
11 South African stocks to watch in 2022, according to Bank of…
Shoprite.
Bidvest.
Barloworld. In Industrials, BofA said it likes Barloworld and Bidvest given attractive valuations and strong earnings momentum.
Bidcorp.
Netcare.
Aspen. …
MTN.
4. Brands
Many South Africans make money by putting their money and work into starting their own enterprises. When making daily purchases, people associate with certain brands. Due to the brand it symbolizes, a similar-quality product will sell differently on the market.
As a result, setting aside funds for a brand's growth and upkeep of brand exposure is crucial. Following worldwide trends, South Africans are increasingly drawn to anything associated with a well-known brand. As a result, it's vital to broaden your horizons.
5. Raw Materials
South Africa's economy has been in a state of flux for the past five years. Raw material prices have a history of rapid volatility. This is the backdrop against which raw material investments can be made. Rather of hoarding money that may lose value, buying raw materials with your money will help you conserve and increase your resources. Depending on market conditions, investing in gold, silver, and platinum can yield large rewards.
Investing in such raw materials may be a good option, especially if the rand continues to decline because the price of gold has been steadily growing over the years.
6. Bonds
The majority of governments across the globe, including South Africa, have issued bonds to investors. Bonds imply that you are borrowing money from the federal government or a local government, which will be repaid to you with interest over a certain period of time.
Due to the fact that South Africa is in the middle of a recession, the majority of states and local governments will almost certainly boost their bond purchases. Because it is backed by the government, it is a very safe investment.
7. Mutual Funds
Another approach for earning significant returns is to pool resources as a group of investors to acquire shares. Individuals may be unable to acquire bonds, equities, or other assets due to the present uncertain economic situation.
Consequently, mutual funds may be the best alternative for purchasing any securities. Working jointly, pooling your cash, and entrusting your investment to an ethical and well-respected fund manager are all essential.
8. Patents
When striving to extract financial value from any investment in today's quickly digitalized environment, it is vital to anticipate the future at all times. Patents provide you the unique right to prohibit others from commercially exploiting your invention for a period of twenty years from the date of application as the inventor of any product. As you develop, make sure your product is safe. No one else will be able to use your product after it has been granted a patent.
If someone violates this, you may pursue legal action. Take your time developing your product and ensure that it is protected by patents.
9. Cash
Investing in cash can yield substantial returns. During this COVID 19-induced disaster, cash is a highly sought-after commodity. Individuals and corporations both need money to stay afloat. Lending money to be returned with interest might be a successful venture, especially when the market opens up after COVID 19.
Cash has a higher value than plastic money, despite the fact that cash investments frequently yield a lower rate of return than other forms of investments. With consumers discarding some products due to repeated faults, having cash on hand allows you to get some of these things at a discount.
10. People
Make a human capital investment. After everything is said and done, unless you invest in people, you won't be able to adequately apply the aforementioned principles. Human capital investment is becoming more popular across the world.
It's no longer about the idea, but about the guy who came up with it. To run your businesses, assemble a strong team of skilled business specialists. Persons of value, individuals of importance.
Engage the greatest legal brains to represent you in your contacts; this will increase the worth of your product. People are the reason for the existence of businesses. As a result, individuals may be South Africa's greatest asset.
Ensure your businesses are led by reputable CEOs. Their reputation is capable of turning around a company's fortunes because of the respect they demand. Don't underestimate people as a power source.
Conclusion
Investment plays a crucial influence in nearly every choice we make as we go about our everyday lives and manage our businesses. Through the course of this article, we have been able to see through the eyes of wealthy South Africans. Prospective investors should conduct adequate research before investing in any asset. Business loans are also available for investors with fundraising difficulties.