It is one thing to have a viable venture, but quite another to receive the funding needed to get started or continue on. Unfortunately, generating funds to pursue their dreams is one of the challenges facing some emerging entrepreneurs. The good news is, start up business loans in South Africa are available to ease the financial burden of business owners within the country.
Thus, in this article, we explore some funding options for small businesses you can consider for your dream venture. Additionally, we will discuss how to obtain loans for your business so that you may eventually contribute to the reduction of unemployment rates in your country.
Funding for a small business startup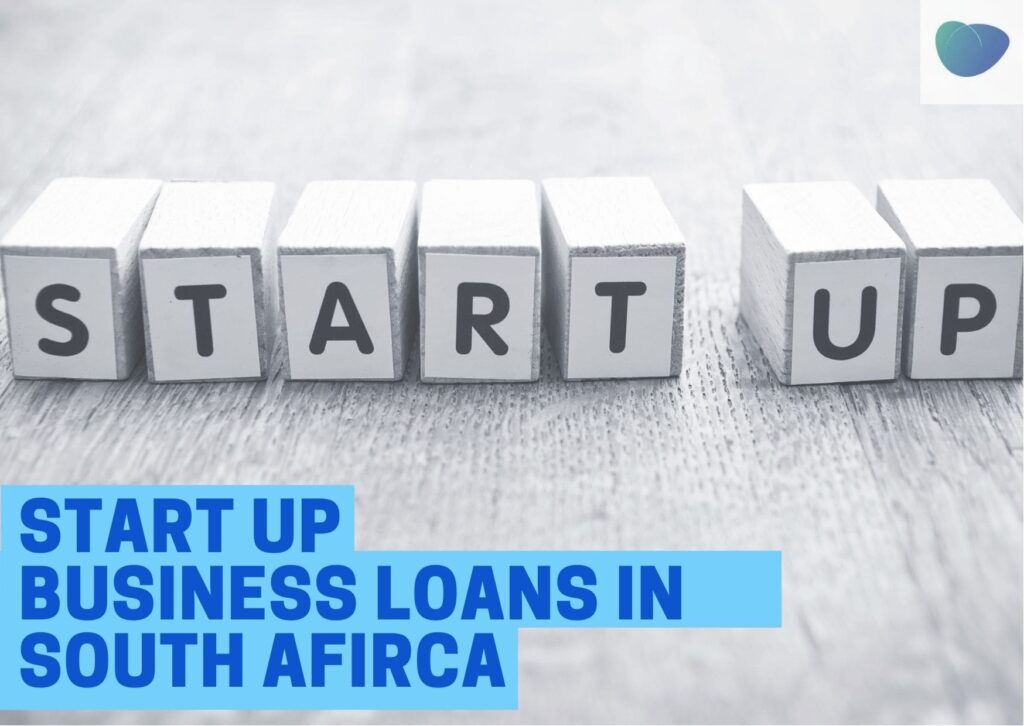 The success of any enterprise is dependent on adequate funding. It doesn't matter whether the enterprise is small, medium, or large, having enough money to start or run it is essential. Thus, having a viable business idea will never be enough to start a business. Personal loans can also be channeled towards business growth.
Although you may not necessarily be the sole financier of your business, one of the requisites of being a proactive entrepreneur is that you can raise the required funding for it. New startups have a number of funding opportunities available to them, making things easier. Entrepreneurs can, for instance, meet with small business funding agencies or apply for government grants. 
How do I get a loan to start a business in South Africa
Accessing capital for your business can be accomplished through different channels. Listed below are five options that you can explore.
Fincheck
Fincheck is a provider of a live and independent way of comparing and applying for finance from more than 30 South African banks, lenders, and insurers.
Who they serve: Business owners seeking finance in South Africa.
Amount: R20,000 – R72 million
They offer instant funding decisions on applications based on proprietary scoring technology.
The company serves South African businesses from all industries with annual revenue of over R500,000.
In the range of R20,000 to R1 million
The company developed an automated credit model that analyzes close to 100 data points in order to provide a complete picture of growth opportunities. This produces a Fundrr score.
Who they serve: At least a 12-month track record, with a minimum of R1 million turnover or asset value.
Amount: R20,000 – R500,000.
Provides flexible repayment terms for merchant cash advances to retail businesses.
Typical client: Retail business owner with an average of over R30,000 in credit and debit card sales and has been in business for at least one year.
Qualification: Up to 100% of a business's average monthly credit and debit card turnover.
Bright on Capital
They provide affordable working capital financing to emerging small supplier businesses with sustainable growth prospects through their peer-to-peer lending platform.
They cater to small businesses that are at least 12 months old, who supply organizations or government entities with creditworthiness, and who expect to generate R1 million or more in annual revenue.
To execute on procurement opportunities sourced from these qualifying large entities, small businesses can access revolving working capital facilities of up to R1 million.
Other sources of start up business loans in South Africa
1. Bank finance
Banks give business loans to businesses, although it could take some of them months to complete their processes. They will also require collateral for the business loan.
2. Government grant
The government grant is interest-free, and you don't need to pay back the grant. Not all businesses get the government grant, this is because of their strict selection criteria. The government monitors how businesses spend the grant.
3. Venturing Capital (VC)
Venturing capital organizations invest in businesses, by so doing such businesses have the immediate cash flow to get things done. Venture capital organizations invest money in businesses in return for shares.
Most times, early-stage businesses that will sacrifice equity and control go for venture capital finance. This is because the venture capital organization would want to partake in running the business from the board level.
In this source of a business loan in South Africa, there is usually no need for any financial institution. This new form of funding just involves people who need money and other people who need to lend money. Here, some firms prefer to get funds from their peers than from any business financing company of any form.
5. Factoring
Factoring is a way of diversifying your business funding portfolio. They use this form of financing all over the world because it gives businesses finance that grows with turnover. Factoring gives businesses working capital against their outstanding invoices. The factoring company would purchase your account receivables and cater to your debtors' ledger when you partner with them.
Many businesses choose to factor over bank loans and overdrafts because:
You wouldn't give up equity or control
Customers' creditworthiness is in focus, not your own creditworthiness
Finance grows with turnover
How long will I wait for a Business loan
In South Africa, business loans are not granted quickly by lenders. Generally, you can expect to wait for up to two months for your application to be processed. If you are approved, you will receive the funds within another month or within the agreed-upon time frame.
Consequently, the time it takes for a business owner to obtain a loan can be up to three months, which may make it difficult for them to implement their plans. Many quick loans are available, but they won't offer large sums of money and must be repaid quickly.
Conclusion
Businesses in South Africa usually face uphill tasks from time to time. And these tasks most times require an enormous amount of money to get things done. However, a business loan is always an option they could explore to avoid a breakdown of workflow in their business. Early-stage businesses would really need a business loan to gain aground in the competitive market. The business loans offer finance and cash flows for businesses that need them.