A quick, fast cash offer can be very attractive, especially when you're broke in the middle of the month. But, are you well-informed about how payday loans for bad credit works? This form of loan  can indeed deliver you from stressful financial difficulties even if you have bad credit.
You may be looking forward to your payday, but you simply cannot put off your emergency. During these times, you need short-term relief to keep you afloat until your salary arrives. A payday loan, however, should only be taken on a careful and knowledgeable basis, so you know what you're getting into. Here's all you need to know about payday loans for bad credit.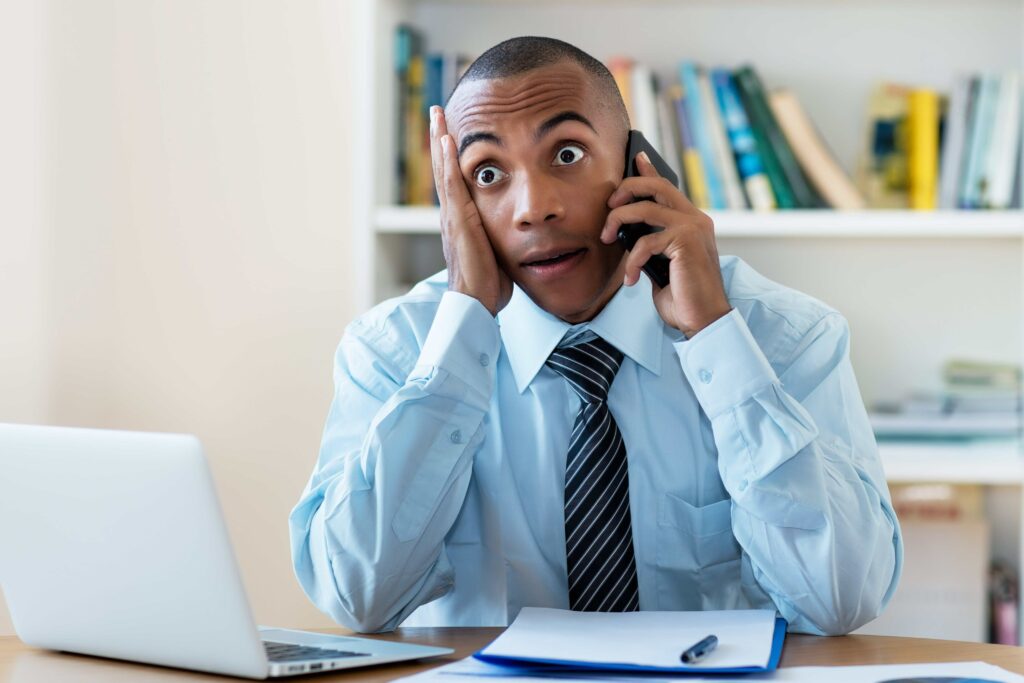 What is a Payday Loan?
A person is able to get an understanding of what the term means as soon as they hear it.means. It's a small amount of money you borrow while you wait for your next paycheck. You can use the money to cover any urgent or immediate financial need.
Additionally, this type of credit is short-term, so the debt must be repaid quickly. They are typically high-cost due to high interest rates and fees.
What does it mean to have bad credit?
The term 'bad credit' refers to a low credit score or a short credit history. A low credit score is often the result of late payments or maxed out credit cards.
The bad credit loan is a viable option for those who have made some financial errors or haven't built up a credit history. 
The loans can be secured (backed by collateral such as a home or car) or unsecured. For these types of loans, rates, fees, and terms vary by lender.
How to get Payday loans with bad credit?
Obtaining a payday loan with bad credit isn't impossible, but it will require diligent research to find the most affordable loan. If you don't have excellent credit, here are some steps to getting a payday loan.
Check your credit score.
Citizens are entitled to one free credit report every year from each of the credit reporting agencies. Your credit report doesn't include your credit score.
 You can purchase that from South Africa's credit bureau or get it for free from some financial institutions. 
Compare bad-credit personal loans
If your accounts with your existing bank or credit union are in good standing, it may have a Payday loan option for you. It is also possible to research payday loans for people with bad credit online.
Be sure to read the fine print and independent reviews about the lender.
Take advantage of prequalification
Some online lenders allow you to prequalify or check whether you qualify before applying for a loan.
How to choose the best bad-credit loan company
There isn't a single best loan company for everyone. The best bad-credit loan company for you will depend on a few factors. These factors include;
Eligibility requirements
Many lenders will list eligibility requirements on their websites, including minimum credit scores, minimum income levels and maximum debt-to-income ratios.
Interest rates and fees.
Different lenders calculate interest rates differently, which is why it's important to compare rates before applying for a loan. Compare interest rates, origination fees, and prepayment penalties from a few lenders.
 Be sure to determine which one has the lowest interest rate for you.
Type of lender
You can get payday loans from a bank, credit union, or online lender. Often, online lenders offer the lowest rates, but you won't get the in-person service of a bank.
 Additionally, a local credit union with which you do business may be more likely to extend you a bad-credit loan based on your existing relationship.
Pay attention to these red flags that may indicate a scam when looking to get a Payday loan or a loan of any type:
Guarantees without approval
Before extending you an offer, most reputable lenders verify your credit report, income, and other details. If you find a lender who isn't interested in your payment history, you may find yourself in a bad situation.
No registration in your state
According to the Federal Trade Commission, lenders must be registered in the state where they operate. It is important to find out whether a business is licensed with South Africa's regulation agency.
Prepayment
Applicant fees, origination fees, and appraisal fees are common loan charges, but they are often deducted from the total loan amount. If a lender requires you to deposit cash or a prepaid debit card up front, be wary.
Unsecured website
When you're asked for personal information on a lender's website, the address should start with "https" and have a padlock symbol.
Financial providers that grants loans to the blacklisted
Here is a quick list of companies that offer loans to people with bad credit.
Atara365 Loans
ATARA finance is one the best credit providers that offers bad credit loans. They offer easy and convenient ways to apply bad credit loans online. With a high approval rate and a minimum info required, ATARA offers a minimum loan of R1000.00 and a maximum of R300 000.00. 
So, are you struggling to get a loan with bad credit, stress no more as ATARA loan's got everything you need and more
Lime Loans operates with a team of highly trained personnels and a combination of machine and technology. They've built the platform uniquely to serve their clients, even clients with bad credit.
Ezi Finance
Are you in urgent need of finance but have a bad credit score? Ezi Finance can hook you up with a credible lending institution. Ezi finance acts as an intermediary between borrowers and credit institutions. With an Ezi Finance, you don't have to be running around sourcing the best loans for your needs.
Other  financial providers that offers bad credit loans include;
Blacklistedloan.co.za
Nexcap Finance
Before actually applying for any of these loans, be sure to do your personal check on the terms and conditions of each of the companies. It's wise to weigh all the options and choose the best of them.
Conclusion
If you find yourself in a financially tight corner and in dire need of credit service but you are on the "blacklist", do not give up hope. There's a score of financial service providers out there that are willing to provide you with the finance you need.