Car loans enable borrowers to fund the payment of their dream cars and then repay it later on. A car loan could be what you need at the moment. But you might not know what to do to qualify for the car loan. There are various financial institutions that can offer you a car loan. What a car loan is, how to qualify, the credit score and so on are all-inclusive in this article.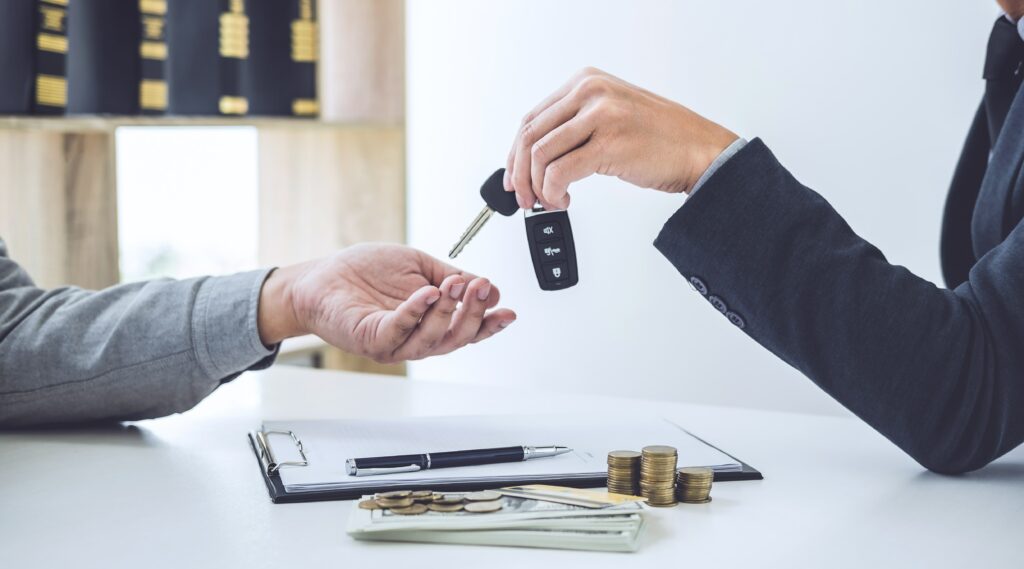 What is a car loan?
A car loan is the type of loan you can get from a lender to buy a car. This loan borders on agreement between you and the lender whereby you'll pay them back with interest within a period.
How can I qualify for a car loan in South Africa?
In South Africa, you need to meet some requirements to qualify for a car loan. These requirements help the lenders to weigh your trustworthiness to repay the loan.
The following are what you must provide to qualify for a car loan in South Africa:
Be 18 years old and above
Have a permanent employment and be earning a minimum salary of R6,500 per month
Possess a valid South African driver's licence with no endorsements
Get your valid South African identity card or document
Ensure you are a South African citizen or a permanent resident
Your credit history should be good
Proof of your residence (utility bill, less than 3 months)
For commission earners: get 3 months payslips and 3 bank statements.
For Private-to-private financing, ensure you have the vehicle details. Also have the seller's name, surname, and cell phone number.
Your credit and bank history
Proof of insurance
Method of down payment
From what credit score can I buy a car in South Africa?
There is a level of credit score that can help you get a car loan in South Africa. This credit score helps to checkmate your loan eligibility, interest rates, terms, and monthly payment amount. Your credit score must be good for you to get a car loan. I'm South Africa, they recommend you have a credit score of about 660 and above to get a car loan. Such a credit score will definitely minimise your interest rate to 6%.
How much income do I need to finance a car?
Getting a car loan is not a simple type of loan to venture into. It requires commitment and tenacity to keep up with its repayment. You must earn a good amount of money to repay the car loan. However, ensure that the price of the car is not over 30% of your annual gross salary. Besides that, ensure that the monthly payments you make for the car monthly isn't over 10% of your gross income per month.
Is it important to make a down payment on my car loan?
You would want to know if you can make a down payment on your car loan. Although car dealers could overlook a down payment but it will cost you an enormous interest. Down payment is the amount of money you can afford from your pocket for the car you want to buy.
Because of this, the more you can afford, the less principal and interest rate you must pay. Here, they will take your loan out of the amount you need to borrow, minus your down payment.
For instance, if you want to buy a vehicle that costs R55,000, and you have R5,000 to put as a down payment, you will need a loan for the other R50,000. Therefore, the more money you have for a down payment, the less your principal will be. Besides that, the higher the amount you put as a down payment, the lower your overall monthly payment is going to be.
Would car dealers call my employer?
Notwithstanding whether you're buying from a private seller or a dealer. Your lender is going to ask some questions about your sources of income. They would want to know how long you've held your job(s). Sometimes, they would want to know your work history for the past three years. In verifying your work history, they could call your past employers or assess your credit reports.
Can I falsify my income on a car loan?
You might wonder if you can lie about your income to secure a car loan. Obviously, lies are not good for business dealings. It is illegal to lie or fake your proof of income to secure a car loan. Hence, they consider it as a fraudulent act and they could subject you to legal action.
Is it possible to get a car loan with a bad credit score?
Bad credit scores can deny you credits of all forms. You can actually get a car loan for bad credit, but they can be expensive. Because of this, you must pay higher interest rates than you would have with a good credit score.
Credit score is what lenders used to determine the likelihood of giving you a car loan. This means the lower your credit score, the more risk they believe they are taking by giving you the loan. Therefore, the lenders will charge a higher interest rate for that risk.
Note: Improving your credit score before getting a car loan can lessen some of your financial burden.
Conclusion
You will definitely need a reasonable amount of money to purchase a car. Salary earners and self-employed individuals could find it too difficult to buy their dream cars. Because of this, you can consider a car loan. And you can get a car loan from various financial institutions in South Africa. However, the information you have from this content can definitely help you apply for a car loan.