In a world that is constantly evolving with time, with technological development hitting every aspect of existence. The financial sector isn't in any way left out in this advancement. As a matter of fact, the financial service sector has seen the most technological evolution over the past years. Gradually steering towards completely abolishing the old ways of manually carrying out financial services, we are looking at a more modern way.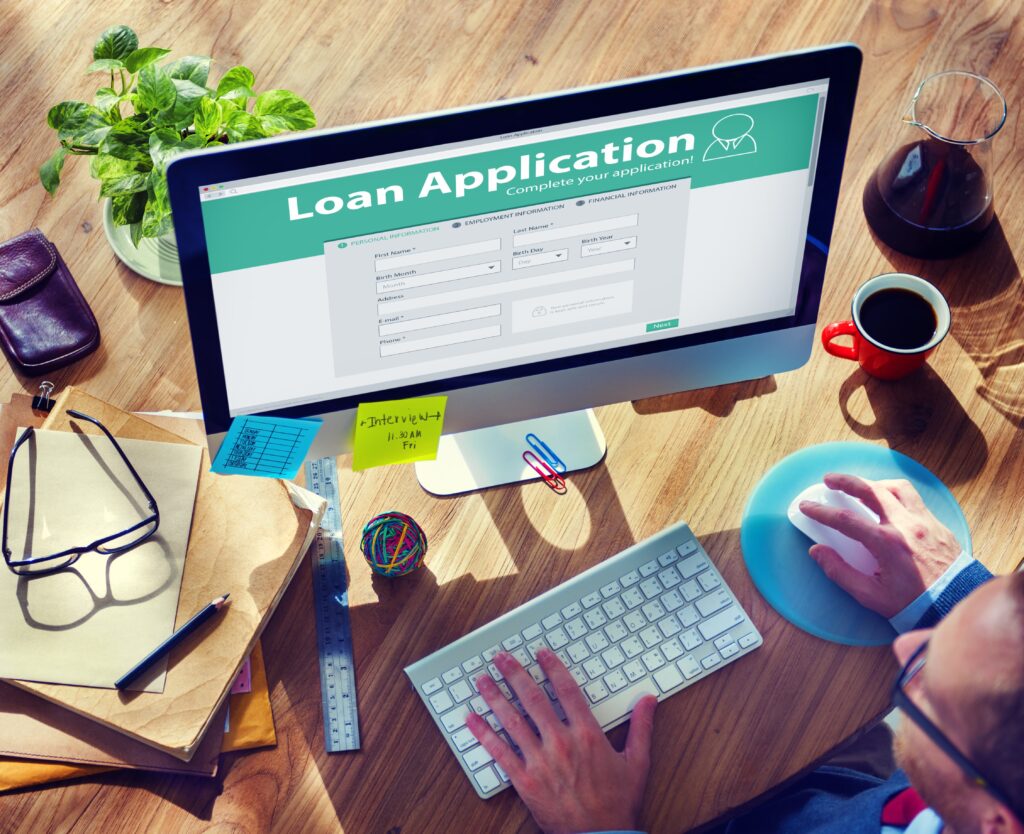 What are Online Loans?
Simply put, online is any money that is borrowed from a financial service provider that operates online. While the application process may vary depending on the lender, they are pretty similar when compared. Online loans let you complete the entire borrowing process, without ever setting foot inside a bank branch. Cool, right?
Online loans are one of the most convenient ways to borrow money. A great percentage of them offer lower rates or have less stringent requirements than you can find with traditional lenders. Just like traditional lenders, each online lending company has its minimum eligibility and credit requirements.
However, you'll also need to upload a copy of a government-issued ID and other legal documents to prove your income. If you scale through the application process successfully, you'll have the money deposited in the account provided during the application.
Types of online loans
They are four major types of online loans. These loans include:
Payday loans
Title loans
P2P loans
Personal installment loans
Payday loans
These types of online loans are short-term loans with very high-interest rates. The typical payback term for a payday loan is usually only two weeks long. Though terms might vary depending on the borrower, payday loans are designated to be repaid in a single lump sum. If you're unable to pay back the loan, most borrowers give you an option to roll over the loan amount.
Title loans
Title loans are loans that requires an asset as collateral. They are short term loans and applicant credit rating is not considered. Unlike payday loans, title loans are secured by the title to your car, truck, or motorcycle. In a situation where the benefactor defaults, the borrower can seize the property and sell it to recoup the loan amount.
Peer-to-Peer loans
This is a type of online loan that opens you to get a loan from another individual rather than a financial provider. Popularly known as P2P loans, they're funded by individual investors. A great percentage of P2P loans are arranged by online sites that pair borrowers with private lenders. Just like every other form of a loan, peer-to-peer loans come with interest and rates.
Personal installment loans
This is considered the best form of online loans. Unlike other forms of online loans, installment loans are designed to be paid back in a series of regular payments. Be careful though when applying for this type of loan online as a lot of them have very high-interest rates.
Advantages of online loans
The online loan has a lot of advantage over traditional loans. Some of these advantages include;
When it comes to borrowing money, convenience is desirable. I mean, it's bad enough that you have a financial emergency, right? With online loans, instead of visiting physical branches, you can access loans from your comfort. Some of these loans even come with better rates and terms.
More often than not, you would be offered lower fees and relatively lower interest rates on online fees. However, it is important to note that your rates would be impacted solely by your creditworthiness.
Many online financial providers offer instant pre-approval. After considering some basic information, you would get to know if you are pre-qualified for a loan. By this, come to know about the loan terms and rates without filling out the entire application.
Unlike the traditional type of loans, online loans could process your money a lot more quickly. online loans could be the best choice for someone who is in urgent and dire need of money. Once your application is approved, the transfer is made within the next 24 to 48 hours by most online lenders.
Disadvantages of online loans
As much as online loans seem to be the best option for emergency lenders, it has its perks too. It is good to understand some of the disadvantages too so you can stay wary of them. Some of these disadvantages include.
Processing your loan data may be as dangerous as your privacy may be compromised during the process. Knowing this, try as much as possible to borrow from a very reliable online source.
Some online borrowing process may involve technical challenges. These challenges may involve website hacking, loss of data, and many more. Be sure to lend from financial providers with a reputable online system.
How fast can I get an online loan?
When a financial emergency arises, you might not have enough time to compare lenders and wait for the funds to arrive. One of the major advantages online loans have offered traditional loans is the easy and swift application and funding process.
A few top-notch online lenders offer same-day funding once you're approved. But generally, it might take up to two to five business days for the amount to be released. The time and days solely depend on the financial provider you decide to go with. Some lenders may also take several days to review and approve your application. This is usually the case when you default or delay in uploading the required verification documents.
Can I get an online loan with bad credit?
While some financial service provider focuses on lending to people who have bad credit or are new to credit. Some pay a lot of attention to your credit score and put a strict ban on lending to bad or low credit applicants.
Most times, the lower your credit score and income, the more difficult it may be to qualify for a loan. And if you do qualify, you may receive a high-interest rate. So unless you need the money so urgently, you may want to focus on improving your credit before taking out a loan.
You can also look for an alternative and a less formal way to get the money you need. Here's a tip, a loan from a friend or family member or crowdfunding could be a great option. Also, if you can ask a friend to cosign for you if you're sure they are creditworthy.
Conclusion
When financial emergencies occur, online loans can be the most convenient option to get fast cash. But not all online lenders are reputable. Be sure to do your homework to find a loan with a good APR and borrower-friendly payment terms. Carefully study and go through online customer reviews to get a clearer picture of the financial service provider.