Obtaining loans for the unemployed with no income in South Africa is not an impossible task, as long you are able to prove that they have an alternative source of income. In most cases, the lender may take a closer look at your credit profile.
The following information and alternatives will help you if you're an unemployed applicant looking for a loan.
How loans for the unemployed work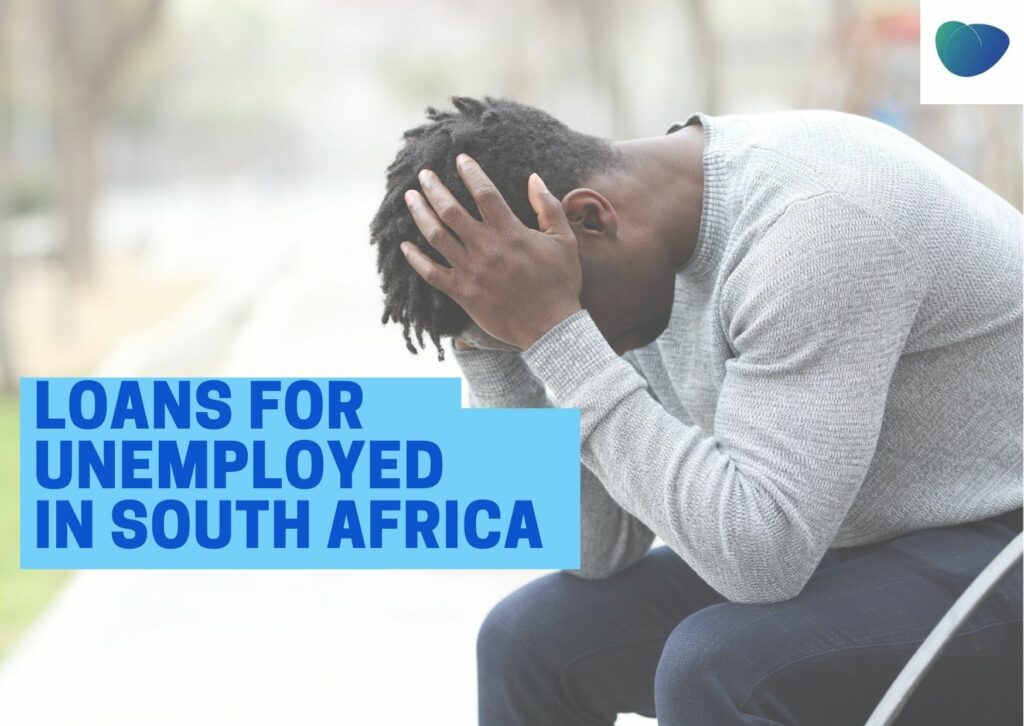 Unemployed individuals can qualify for loans, but they must have good credit and other income sources to do so. As long as you can convince lenders that you can make regular payments on time, lenders will consider extending you a loan, whether you are unemployed unexpectedly or by choice (in the case of retirement).
More specifically, lenders will want to see:
1. Strong credit history
Lenders are more likely to trust your debt management skills if you display a pattern of timely payments on your credit report, with few to no late or missed payments (especially in recent years). Additionally, lenders prefer credit reports that are free of negative events such as bankruptcies or foreclosures.
2. Credit score
For different loan types, lenders typically set minimum credit score requirements, and they tend to reserve their best loan offers—the ones with the lowest interest rates and fees. Prospective applicants can also apply for low credit score loans in South Africa.
3. Regular income
Having the ability to make your loan payments each month is key for lenders. Paychecks are not required, but you must have one or more reliable sources of income that are sufficient to cover your monthly expenses with enough left over to cover your loan payments as well.
What to Consider Before Taking Out a Loan While Unemployed
It's important, to be honest with yourself when taking out any loan, regardless of your employment status, about your ability to repay the loan in full when the time comes. You will experience considerable damage to your credit just by missing just one payment, and you will be severely penalized if you default altogether.
Ensure that you have the capability to keep up with the monthly payments during the loan term. Consider skipping the loan or borrowing an amount you can comfortably repay if there is any doubt. If you are unemployed, lenders may be reluctant to make a loan offer because of caution, which can cause them to alter several terms, such as:
Lowering the loan amounts you're eligible for
Expecting full repayment of the loan in a shorter period of time.
Charging higher interest rates and possible origination fees to offset the cost of pursuing payment if you default on the loan
Requiring payment via automatic deductions from your bank account to reduce the chances you'll miss a payment
How does an unemployed person in South Africa get a loan
It is truly difficult to find a loan when you are unemployed. When banks require you to show a permanent income, you might be rejected right away. Yet, there is a type of loan that is granted without needing to present documents to verify your income.
The collateral loan is what I'm talking about. Pawn loans are the only loans accepting collateral. Why is that? Because of the way they operate: you ask for a loan at the pawnshop, but you must have a valuable object as collateral. Once the lender examines the object and calculates its monetary value, he will tell you how much money you can get in exchange.
The only requirement for pawn loans in South Africa is a South African ID and proof of address. However, how much you earn is not taken into consideration. Once you receive the cash, you must leave your possessions behind. The installments must be paid back when time passes to cancel the loan. After the payment has been completed, you will receive your item.
The lender owns your possessions if you don't cancel the loan. You will also lose them if you don't repay. They become the lender's property.
4 tips to get an Instant Loan without proof of income
In South Africa, you have very few options for loans without demonstrating your income, but you have to make sure to verify the lender. The following advice: don't forget these four tips if you are unable to present payslips before asking for a loan:
Check all your options.
Make sure you have the funds to repay the loan.
Ask for a small amount of money that you know you're able to repay.
Check that your lender is on legal terms. That's the most essential thing of all. If you do not have documents, you can only get a loan from a loan shark. They usually charge ridiculously high-interest rates.
In South Africa, getting a loan without a job verification is difficult. To help you decide, I have presented a few options in a detailed manner for your consideration. In addition, you can check the list above before making any decisions about your loan to avoid unfortunate situations. If you want to know more about collateral loans, you might read about Cash Converters. Loan options for self-employed applicants are also available.
Advantages of a loan with no job
In comparison to conserving money, obtaining a loan can allow you faster access to money, which may be helpful in an emergency. However, you must be certain that you can make the monthly installments otherwise you risk finding yourself in a worse financial scenario.
Budgeting should be made easier by the fixed interest rate and term (duration of the loan) that are often offered by loans. A loan won't give an open line of credit like a bank overdraft or credit card, so there's no temptation to borrow more.
A loan could be used to consolidate other expensive debts in one place -making your debts easier to keep track of and potentially cheaper (if you can find a lower loan rate than your current borrowing interest rates)
Your credit rating could increase if you make loan payments on time and in full.
Disadvantages to a loan with no job
If you're unemployed, your loan's interest rate will often be higher. This is because lenders believe that if you have a low income or get benefits, you have a higher risk of defaulting.
Your debt load will increase if you take out a loan. Consider your borrowing options carefully, especially if you already have other debt obligations, such as credit card debt, a car loan, or an overdraft.
You can be charged with penalty fees and even higher interest rates if you experience financial troubles and are unable to make your loan installments. Additionally, it can lower your credit score. Unmanageable debts could become a problem for you, which would be quite distressing.
Conclusion
It is often more difficult to get a personal loan. It is harder when you are unemployed than when you have a steady income, but it is possible. Considering your options and potential alternatives is important when considering any personal loan. Your financial situation could become even more difficult if you take out a loan you can't afford.