It is prudent to shop around for the home loans with the lowest interest rate in South Africa, since some banks may offer you better interest rates and a greater chance of approval for a home loan. Let's take a quick look at interest rates works before diving into the many banks that offer low-interest home loans?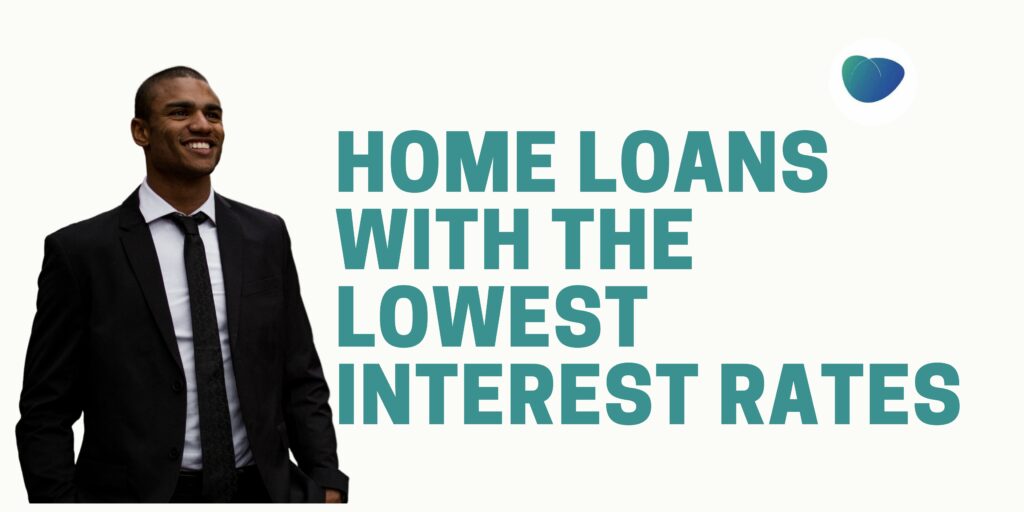 What Is an Interest Rate?
This is the amount of interest you will pay on top of your home loan, depending on a variety of factors. Credit providers generally evaluate you based on your credit history as a way of assessing your potential risk.
With a fixed interest rate, you get to pay back the same amount every month in installments.  A variable interest rate on the other hand requires borrowers to pay back depending on the interest rate. 
How does a low interest home loan work?
Low interest home loans are kinds of home loans that come with a low interest rate. This type of loan lowers the tension and burden of the repayment process.
How Do Banks Calculate Interest Rates?
The Reserve Bank of South Africa establishes the prime rate, or the rate banks are allowed to lend at. Banks usually charge their interest rates based upon the prime rate plus a percentage determined by the bank.
As your credit record gets worse, you are at greater risk, and you will be charged a higher interest rate on your home loan. As your record gets better, your risk decreases, and you will see a lower interest rate.
Why Do South Africa's Interest Rates Change?
All interest rates are determined by the supply and demand of funds, so when there is a surplus of funds but a low demand, then interest rates will be higher.
The purpose of changing interest rates is to manage inflation or curtail money supply, which means you're more likely to qualify for a home loan if money supply is higher. It's all about maintaining a healthy economy and controlling the flow of capital.
What Determines the Interest Rate on a Home Loan?
In order to make your bond repayments more affordable, you want to choose a bank that will offer you a favorable interest rate on your home loan. Your home loan interest rate is determined by several factors, including:
The outstanding balance on your repayment. Paying as much of a deposit as possible will benefit you in the long run because your mortgage outstanding will be lower, which will reduce your interest rates.
Your repayment period will also affect your interest rate, since the longer the repayment term, the more you'll pay in interest. Therefore, it is always best to pay off your home loan as soon as possible.
As banks are concerned about defaults, your level of risk is a major factor affecting the interest rate on your home loan. If you're a high-risk borrower, you'll get a higher interest rate, so it's better to find out your credit score and improve it as much as possible to lower your risk.
Inflation is another factor because when the price of things rises, and banks demand a higher interest rate, the buying power of borrowed money goes down.
Requirements for a private home loan
The requirements for getting a home loan might vary, depending on the financial service provider. The following requirements are obtainable with a great percentage of South African credit providers;
Valid South Africa ID
Proof of income
Schedule of monthly household income and expenditure
Proof of address (A bill in your name which quotes your address)
Offer to purchase
Bank statement
Which bank has the lowest rates on home loans
The ever available credit service South Africa enjoys through different finance bodies is something to be grateful for. However, to enjoy these advantages, it is important to know which service providers are available.
In no particular order, the following is a list of 5 credit providers that offer the lowest interest rates on home loans?
Listed on the JSE, the Capitec Bank is one of Africa's largest diversified financial services providers. Committing a great percentage of their resources on finding local solutions to uniquely local challenges. They are in the business of adding value and improving the lives of Africans. The Capitec loan offers a wide range of retail, business, corporate, and most especially home loans.
2. FNB loans
FNB is the oldest bank in South Africa, and dates back to the Eastern Province Bank formed in Grahamstown in 1838. There are two things that stand out about FNB platform. The first is a story of survival – different circumstances in South Africa have posed many significant challenges in our history, all of which FNB has successfully met.
Apart from the fact that they offer high grade loaning products, they have one of the best terms for home loans.
2. Sentinel homes
This is another great option for prospective homeowners. Sentinel Homes is an alternative home financier to banks and other home loan providers serving the Western Cape and Gauteng areas. They are the first South Africa company to offer an alternative to bond finance in the open market. The company is the brainchild of the team at Combined Finance, which has been operating as investors and financiers in the real estate industry since 2013.
3. Ned Bank
Ned bank is one of South Africa's four largest banks. Whether you're buying, building, or switching your loan, Ned bank is available to help you take each step in your property journey with confidence. Ultimately, they focus on ensuring you're able to come home, every day, to your dream property.
Standard bank is a deeply rooted financial service provider. A home loan from a standard bank can provide you with a range of flexible options to help you make your next big move. Whether you plan on becoming a homeowner, a home builder or are already a homeowner. Their differentiator is their long-term efficiency and commitment to Africa.
What Can You Do to Get a Good Interest Rate?
More than which bank can offer you the best interest rate, you need to consider ways in which you can actually improve your chances of getting a good rate. Here are some steps to follow before applying for a home loan
.
Step 1: Check your credit score
Citizens of South Africa are entitled to free credit score checks once a year; thereafter, you can pay a minimal fee to a credit bureau to find out your credit score. In evaluating your home loan application, banks take into account your credit score, which indicates your previous credit history, how likely you are to repay the loan, and how much of a risk you pose to the lender.
Step 2: Improve your credit score
It will be necessary for you to improve your credit score before you can apply for a home loan if your credit score is below 600.To do this, pay off all outstanding debts, make sure all instalments are paid on time, and don't open new accounts that will increase your debt.
Step 3: Eliminate your debt
One of the most important factors of your credit score is your debt-to-income ratio, which is the amount of credit outstanding in relation to your income. You might find it difficult to secure a home loan if your debt is too high. Keep the debt below 36% of your income.
Step 4: Obtain a home loan preapproval
Bond pre-approval lets potential lenders, estate agents and property sellers know you're serious and have a good chance of getting a bond. It expires after three months, and you can reapply if necessary.
Step 5: Calculate the repayments
You can plan for your monthly bond repayments by using a bond calculator. But you must keep in mind that there's more to bond repayments than that. In addition to these costs, you must also take into account transfer costs, bond registration fees, rates and levies, as well as maintenance and insurance.
Step 6: Work with a bond originator
Rather than approaching the banks yourself, you can outsource the legwork to a bond originator as a way to get a home loan at the best rate. This makes the process much more hassle-free and allows you to get the best interest rate possible.
Step 7: Understand the application process
It's important to find a bond originator who not only finds you a great rate but also walks you through the entire loan process. You'll need to understand the requirements for a mortgage, how long the process will take, and how much it will cost.
This way, your expectations are managed, and the experience is that much more palatable.
Step 8: Consider a co-signatory
It may be necessary to have a co-signatory on the bond if you have trouble securing a home loan. This person must have good credit or higher income with a good debt-to-income ratio.
Conclusion
It is calming to get a quality mortgage loan with good terms and conditions. The above financial institutions recognize this and do everything in their power to satisfy potential applicants.Remember that it's best, to be honest throughout the process as your financial history will be uncovered and it could result in you being rejected from receiving a home loan.