Nothing is as soothing and comforting as the peace of mind that comes with living in a property you know is fully yours. Apart from the fact that you can design to your taste, it is also a long-term investment. For individuals with low financial income, home loans in South Africa can be a great financial solution.
One of the major factors holding prospective homeowners from actually purchasing a home is finance. Finance is a setback to a lot of sectors. Now, have you always wanted to own your home but have limited resources to make it happen? Loans are now available to supplement your financial difficulties.
How about we quickly look at what a private home loan entails before diving into the different kinds of lenders?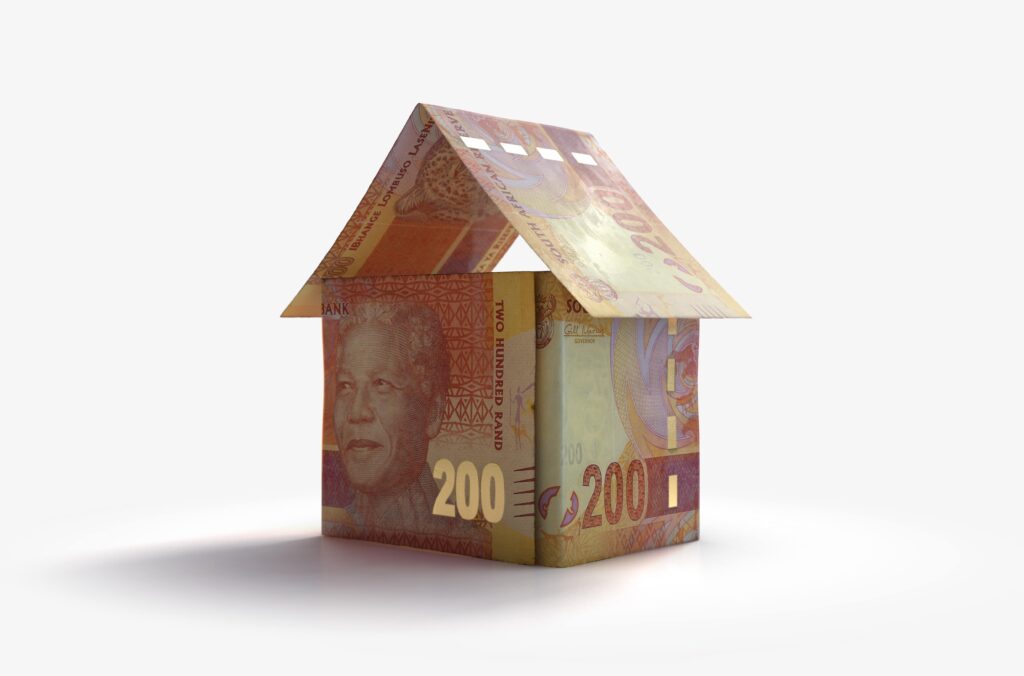 What is a Home loan?
A home mortgage is a financial instrument to help buyers finance the purchase of a home. Mortgage companies, banks, and financial institutions offer home mortgage loans. This residence could be a primary residence, a secondary residence, or an investment residence. The lender could be a friend, family member, colleague, or investment firm.
Requirements for a Home loan
The requirements for getting a private loan might vary depending on the financial service provider. The following requirements are obtainable with a great percentage of South African credit providers;
Valid South African ID
Proof of income
Schedule of monthly household income and expenditure
Proof of address (A bill in your name which quotes your address)
Offer to purchase
Bank statement
Before applying for a home loan, be sure you meet the above requirements. There are also a few more reasons banks reject home loan applications. ake these reasons into account and you might be one step closer to receiving approval for your home loan.
Also read up how to get online loans in South Africa
Top 5 Private home lenders in South Africa
The ever available credit service South Africa enjoys through different finance bodies is something to be grateful for. However, to enjoy these advantages, it is important to know which service providers are available. The following is a list of 5 credit providers that can off;
Capitec loans
A member of the JSE, Capitec Bank is one of Africa's leading financial services providers. Committing a great percentage of their resources on finding local solutions to uniquely local challenges. A real entrepreneurial spirit motivates them in their quest to improve the lives of Africans.
To this end, the Capitec loan offers a wide range of retail, business, corporate and most especially home loans.
FNB loans
In South Africa, FNB is the oldest bank, having been established in 1838 as the Eastern Province Bank in Grahamstown. Two features in particular stand out on the FNB platform. The first is a story of survival – different circumstances in South Africa have posed many great challenges in our history, all of which FNB has successfully met.
Aside from the fact that they have high grade loaning products, they also have some of the best terms for home loans.
Sentinel homes.
This is another great option for prospective homeowners. Sentinel Homes is an alternative home financier to banks and other home loan providers serving the Western Cape and Gauteng areas. They are the first South African company to offer an alternative to bond finance in the open market.
The company is the brainchild of the team at Combined Finance, which has been operating as investors and financiers in the real estate industry since 2013.
Ned Bank
Ned bank is one of South Africa's four largest banks. Whether you're buying, building or switching your home, Ned bank home loan is available to assist you and help you take each step in your property journey with confidence. Their ultimate goal is to ensure that you are able to return to your dream property every day.
Standard bank home loan
Standard bank is a deeply rooted financial service provider. A home loan from Standard bank can provide you with a range of flexible options to help you make your next big move. Whether you plan on becoming a homeowner, a home builder, or are already a homeowner. Their differentiator is their long-term efficiency and commitment to Africa.
There are several other home loan services you can also check out like Absa Home loans.
Conclusion
Private mortgages can be helpful for certain situations and can be a creative solution for borrowers. Especially those who may have difficulty borrowing or simply need the flexibility of private lending offers. Weigh the risks to rewards before entering a private agreement and seek professional help for guidance as needed.