Loans provide a way out in our financial darkest moments. This moment of financial darkness exists because of our unending needs. Some of these needs arise unexpectedly and need an immediate reaction from us to prevent a terrible outcome. Game loans are in the game of ensuring that we win over those needs money can solve. Game loan review, its requirements, interest rates, and other information are all-inclusive in this article.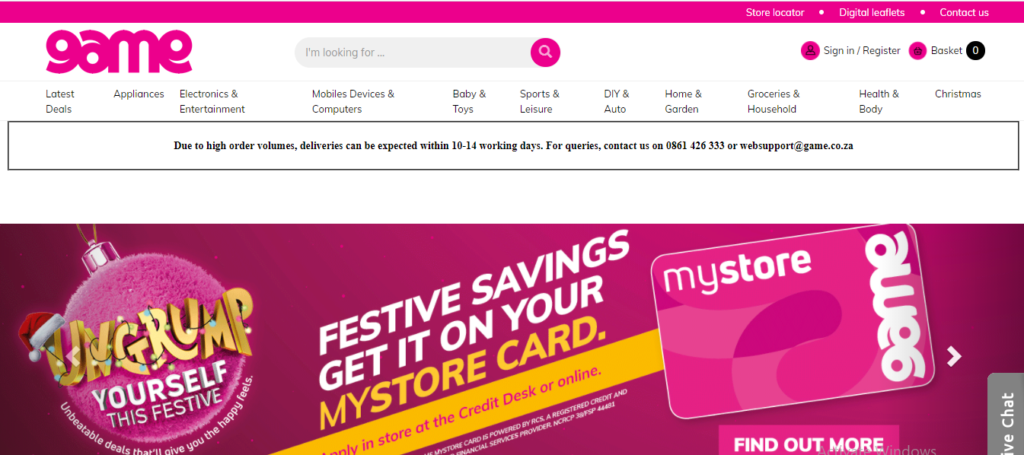 About Game loans
Game loans are a product offered by Africa's largest discount retailer. Game is a discount retailer of mainly general merchandise. They are also retailers of non-perishable groceries for home, leisure, and business use.
In 1970, they opened the first Game store in Durban, South Africa. Operating out of 150 stores in 12 African countries..
Game operates out of 150 stores in 12 African countries.
Game loans have come into the forefront of credit services to ensure that South African people have adequate cash flow.
What are the Game loans requirements?
There are requirements that you have to meet before you can get Game loans. The requirements are:
You must be 18 years or older.
Have a valid South African Identity Card or a driver's licence.
You should be an employee and earn about R2000 or more per month.
Provide the proof of income documentation while applying for the Game loans.
What is the maximum amount you can borrow from Game loans?
Before getting a loan, you would want to know whether the loan package available can meet your needs. This will help you weigh your options appropriately. The maximum loan could get up to R250,000.
How can I apply for Game loans?
There is an actual way to apply for a loan, and this usually differs from one financial institution to the other. The following are how you can apply for a loan:
SMS your: Identity number, initials, Surname & Monthly salary to 47562 and they will call you back. Example: 5018320012945*RT*Jade*8000. Your SMS will cost R3. Thereafter, they will call you back to complete your application.
Prospetive customers can also apply online. You can do this with your smartphone, tablet or personal computer. Then you'll fill in your details and follow the procedure as presented (paperless).
What are Game loans interest rates?
Before taking up loans, we have to be sure of the interest rates for the loans. This will help us know whether we can measure up with the payback. The interest rate is as low as 15% of the loan.
Are there any additional fees?
There could be additional fees on loans. Those fees could be because of the customer risk profile. And these fees could change from time to time.
How fast are the Game loans released?
The pressing needs that led us to take up loans might not give us enough time. Because of this, full awareness of how fast we can get the loan is essential. If you apply for Game loans, you will get your cash in 24 hours.
Repayment terms?
Just as there are terms for loans in every financial institution, Game loans are not in exception of it. The repayment terms are flexible. It is usually from 12 to 60 months.
Conclusion
When we do not have any alternative to cash, loans are the only option available to us. Hence, we are on the lookout for the most reliable and trusted loan options. With 24 hours to get a loan considering the adverse effects of the pressing need, we would want to solve. Game loans' timeliness with the provision of finance is what we should not overlook.