You might not further your education with little or no financial help. Getting a loan could be a way out to ensure that you have enough money for your education. Students can use FNB Student Loans to cover tuition fees, books, and campus housing so that they can focus on other matters like modules, exams, and assignments while FNB manages the books.
Student loans can cover a wide range of financial needs, so prospective applicants and parents know their children's school fees are covered. Here's a vivid look at all there is to know about FNB student loan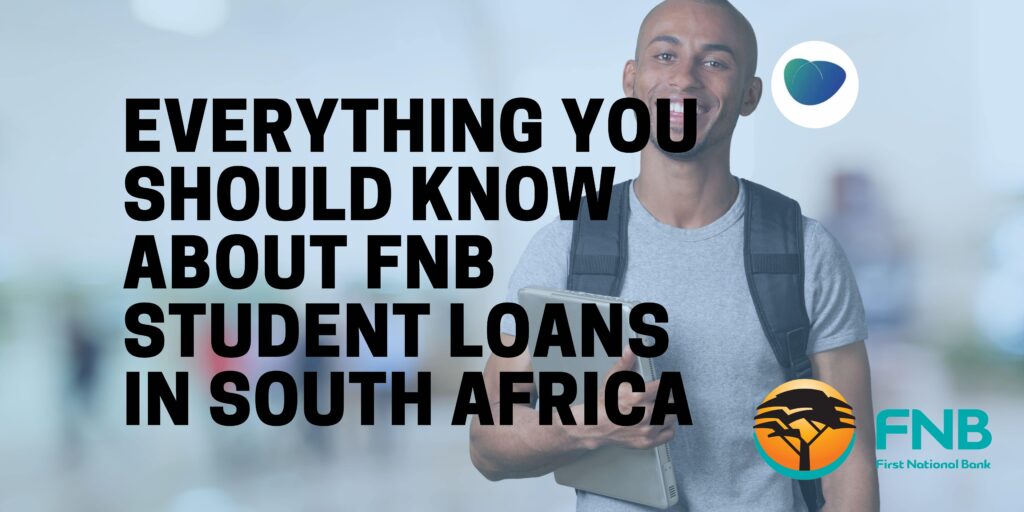 About Fnb student loans
FNB as a financial institution provides the Fnb personal loans. The full meaning of FNB is First National Bank. The oldest bank in South Africa is the FNB. Fnb has its roots back to the Eastern Province Bank which originated in Grahamstown in 1838. Currently, it trades as a division of FirstRand Bank Limited. Fnb provides various banking services to millions of customers in South Africa.
What are the requirements for fnb student loans?
Many financial institutions have varying requirements for their loan packages. However, for a fnb student loan, you simply need to meet the following criteria:
Be 18 years old or above.
Receiving a monthly salary of about R6,000 or more to get this loan.
The student is to be a member of a tertiary institution in South Africa. This loan will cover study materials, tuition fees, equipment and accommodation. Evidently, it's a clear student loan package.
The following are other documents you might need
A copy of the student's South African green bar-coded ID or Smart Card ID.
Proof of enrolment from the tertiary institution / proof of registration.
A proof of residence which should not be older than 3 months.
Proof of income
Your latest 3 months' bank stamped statements reflecting 3 months' salary deposits or your latest 3 months' payslips.
If you are an employee, provide your latest 6 months bank statements (stamped) and personal tax assessment.
What is the minimum and maximum amount of fnb student loan?
The minimum or the maximum amount of loan is usually what borrowers look out for before getting a loan. The minimum amount of fnb student loan is R4,000. While the maximum amount of fnb personal loan can be up to R80,000. You can apply for any amount of loan you prefer that falls within this range.
How can I apply for the fnb student loans?
The first step to getting a student loan is applying. Fnb student loans might be the solution to your tuition fee problems. Here's how to apply;
Make the requirements stated above available.
You can visit the fnb office to apply for the student loans.
You can apply for the fnb student loans online by visiting their website. The application for the fnb student loans can be with your smartphone, tablet, or personal computer.
FNB Loan Interest rate
Fnb checks how financially stable you are before they fix interest rates on your student loan. You can have a lower interest rate if you have an excellent credit history. And also, if you don't have an existing loan.
How long will it take to secure a fnb student loan?
Your loan application can be processed within 24 hours of application. This depends on the required documents being submitted promptly.
What are the repayment terms
It is advisable to know the repayment terms of the loan you want to get. The repayment terms for the fnb student loans start the following month after the student has received the loan.
The student will have to pay the interest fees and charges while studying. But once the student completes their studies, they will now pay interest, charges, fees and capital.
For you to enjoy the advantage of only paying interest, fees, charges while studying. The student must submit the proof that they are still studying before the end of May of every academic year to stldocs@fnb.co.za.
If you would like to settle your student loans debt before the agreed date. You can make additional payments into the fnb student loan account and settle the account early with no penalty.
Fnb contact details
You might need further clarifications on one or two things about the fnb student loans. If you would like to make further inquiries or see more fnb loan options. You can visit their website or place a phone call to the following details:
Website https://www.fnb.co.za/index.html
Telephone: 0875759404
Conclusion
Student loans help students to scale through a lot of worries while studying. They have less to worry about when they have financial help for the academic year. This relief is what fnb student loans offer students in South Africa.