Cherry loans make ready-made loans available to the public. Lack of other means to meet financial needs most times makes people to get a loan from lenders. However, sometimes urgent needs could unfortunately make some borrowers to get loans from loan sharks with an enormous interest rate. Because of this, such borrowers would remain in debt for far too long than they expected. The steps, requirements, and how to apply are all included in this article.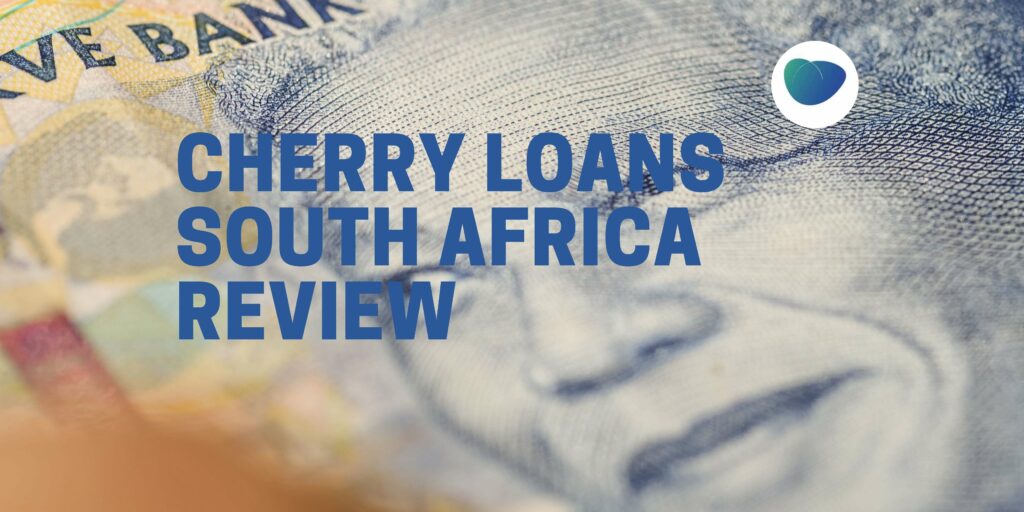 About Cherry loans
Cherry Loans is an online loan broker institution that works with various licenced direct lenders in South Africa to find clients a loan that is best suited to their requirements.
Their searching service compares over 6 different lenders within seconds, and finds you a lender that may be interested to lend to you today. Some lenders or brokers that we use may charge you an admin fee to process your application.
Note: Cherry loans is not a lender but an online loan matching broker that connects people to lenders.
What are the requirements for Cherry loans?
Cherry loan is an online broker institution. This should make you have the idea that there will surely be some requirements. As a mediator, Cherry loans have to get certain requirements from customers. Therefore, the customers who meet up the requirements can get the loan.
The customers should provide the following requirements:
You must be older than 18 years.
Have a regular source of income, which must be over R5,000 per month.
You must be a South African resident.
Provide a South African bank account they pay your salary into.
How can I apply for Cherry loans?
You might need to apply for a Cherry loan because of one need or the other. The need that you really want to push aside with an enormous amount of money. For this to be possible, first you have to see how you can go about it, which is:
Cherry loan does not operate a call centre but only offers their service online. They do this through their website. Therefore, apply online.
You must complete and apply on their website.
Depending on your lender, some might require additional documentation in order to give you your loan.
Accept your loan offer.
Get your cash.
What is the interest rate of Cherry loans?
As a broker institution, Cherry loans bring the lenders and the customers together. They do this by making lenders available to offer the South African public loans. Because of this, the interest rates definitely vary from one lender to the other. However, you could expect to get between 5% upwards on the value of your loan.
Are there any additional fees for Cherry loans?
Cherry loans do not have any form of additional fees attached to their services. But they only restrict it to Cherry loans and not their lenders. This is because some lenders or associated loan brokers on their panel may charge a fee for using their services.
How fast are Cherry loans released?
Most times, lenders or associated loan brokers on Cherry loan panels make an instant online decision. But in other cases, you would expect to receive a response in 1 to 4 hours. The response could come in through; emails, telephone calls, or SMS (during office hours).
What are the repayment terms of Cherry loans?
Going for a loan and, more so, getting to the verge of securing that loan is nice. But it would be nicer and wiser to know the repayment terms. This will help you know whether you can cope with the repayment terms of the loan you need dearly.
For Cherry loans repayment terms, the lender will get the loan repayments from your bank account directly. They will do this through debit order. But before they debit your bank account, they will let you know of the dates they will debit it.
Can I repay the Cherry loan before the agreed repayment period?
Sometimes, you might encounter a breakthrough financially. This could make you want to settle the debt you owe. Here, if you want to settle your loan before the agreed repayment period. Most times, lenders will allow you to settle the debt with little or no penalty charge.
Reasons to apply for a Cherry loan
Before applying for loans, some obvious reasons should convince you.
For Cherry loans, the following are the reasons:
8 out of 10 people get approved with Cherry loan
Applicants with bad credit history can apply
You can use the loan you get for any purpose.
You can apply in under 5 mins and get cash today
Access to 6 lenders in Cherry Loans platform
Free to apply and easy approval
Flexible repayments
How do I contact them?
If you need to speak to make inquiries about the Cherry Loans, you can click here and proceed. Just make inquiries about the various loans services they offer.
Remember that you must submit your loan application on the application page of the Cherry Loans website.
Cherry loans have the following important information for the loan applicants:
Loan applicants might be in a haste to get a loan without a full knowledge of its implications. Therefore, it is important that they know:
1. Do not borrow money if you know you will struggle to repay it
There is always a problem if there is non-payment or late payment of your loan. It could cause negative details being recorded within your credit report. This could negatively affect any future attempts of you securing credit or finance, and additional charges potentially being added by the lender.
2. Do not ignore the situation, you must contact your lender first.
In this situation, your lender may arrange a new re-payment date with you. If you are still struggling, or if you think there is a possibility that you cannot meet repayments, Cherry Loans strongly recommends that you contact the lender directly.
Their loan renewal
If you have a good payment history with your lender, they might renew your loan. The lenders on our panel charge the same. They could offer you better rates for loans if you have successfully repaid a loan to them in the past. Then, the lender would have to check that you can afford to continue to repay a new loan. You must do this before they can renew your loan.
Conclusion
Cherry Loans bring applicants and lenders together. Making it easy for each applicant to access various lenders within a short time. They make loans easy to get by the South African masses who need it. Therefore, some of your financial commitments could eventually become a thing of the past. A personal loans through them could help you meet some of your personal needs and get some other things done. So, it'd be cool to try out a loan offer through them.