With most people now operating remotely, online banking may be very helpful to you and your business. With its advanced web services and mobile apps, online banking had gained a lot of attention before the pandemic. Now, more than ever, business owners rely on this technology to meet their banking needs from the comfort and safety of their homes. Capitec App And Online Banking are available to ease the financial process of their prospective customers.
About Capitec App And Online Banking
Capitec Bank's app is secure, easy to use, and there are no data charges when you use it on most major SA networks. We've made banking more affordable with new technology. Using our app means lower transaction fees, so you get to keep more of the value you earn.
How do I activate the Capitec app
The process is simple. Verify your phone at your nearest branch, and we'll send you an SMS with a link for downloading the app. The app can be downloaded and activated once it's been downloaded.
Or
Download capitec new banking app by searching "Capitec Bank" in your app store or using the links below.
Google Play Store Apple App Store Huawei App Gallery
The new app can be downloaded from the Huawei link above if you have the following Huawei devices.
Functionality  Capitec app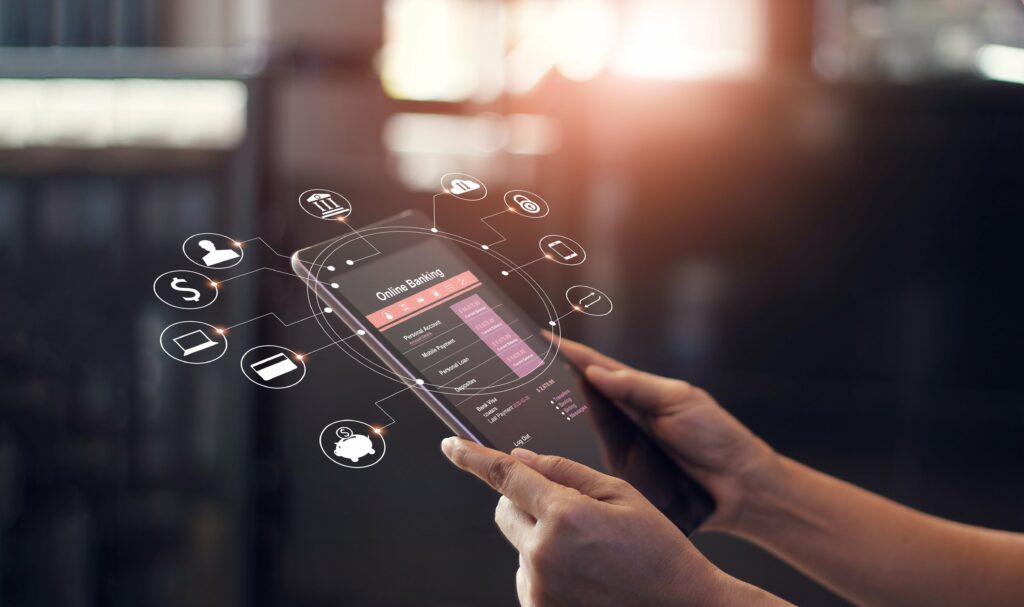 Designed with the convenience of the client in mind, the app features quick and simple navigation, as well as the following features:
Open a Capitec account simply by taking a selfie and scanning your ID
Personalize your home screen – Access all your accounts and balances at a glance
Scan to pay all the major QR codes straight from the app
Customize your favourites – Create shortcuts on your home and sign-in screens for easy access to your favourite features
Track your spend – Easily see where your money is going with categories like food, transport, and communication
Notifications – You can receive your Money In and Money Out notifications either on our app for free or via SMS at a cost.
Use biometrics – If your phone supports it, you can log in using your fingerprint or facial recognition
Activate your virtual card – It's free, safe, and simple to use for all your app, online, and scan-to-pay transactions
Manage contactless card transactions – Turn your card's tap-to-pay feature on or off
It's free: You don't need to sign up for anything to download our app.
It's also free to use on most networks: MTN, Vodacom, Cell C and Telkom users won't be charged for using our app.
You'll save: Beneficiary payments can be done at a fraction of the branch cost
Plan and manage your budget: Take control of your money and track your spending
Convenient: You can access the app on the go from your cellphone
Added security: Every transaction is protected by your Remote PIN, so never share it – keep it secret
What can I do on the Capitec app
Transact
Make payments (to people or accounts)
You can buy bundles of airtime, data, and SMS (for you or for a friend)
Purchase electricity (for yourself or a friend)
Check the last time you purchased electricity tokens
Create beneficiaries (your own, Capitec-registered or credit card)
Beneficiaries can be viewed, sorted, updated, and deleted
Add recurring payments (stop orders) and future-dated payments
View payment history for a transaction or beneficiary
Transfer credit facilities
Stop debit orders and/or dispute them
Emails with electronically stamped statements
Purchase airtime in custom amounts
Using the verified cellphone number of a Capitec Bank customer, you can make a payment
Pay for DSTV accounts
Send cash to friends and family
Track your spending with categories like food, transportation, and communication to get a quick overview of your transactions
Approve the DebiCheck mandates
Manage contactless card transactions by turning Tap to Pay on and off
Sign in and authenticate with fingerprint or facial recognition if your phone supports this
Activate your virtual card. It's free, safe and easy to load for all your app, online and scan to pay transactions.
Save
Check your available account balance
Detailed account information is available
Details of the transaction
You can view or email your transaction history (money in and money out).
Transfer money from one saving account to another
Transfers with future dates and recurring orders
Email or SMS your account information
NEW: Fix your savings accounts
Create flexible savings accounts
NEW: Rename flexible savings accounts
Credit
Check the balance of your credit plan
Credit plan details can be viewed online
Transfer credit facilities
View your credit rating and learn how to improve it
Make a payment on your credit card
Find out how much your credit is worth
Cards
Don't let your cards be stolen or lost
Make sure your daily card limits are updated
Pay with the tap of a finger
How to send cash using the Capitec app
Transact by tapping
Send cash by tapping Send cash and entering your Remote PIN
To send money, tap the button
Select "From" account
Please enter the amount you wish to send
Set up a four-digit secret code (this code will be used to collect the cash)
Click Next
Accept the terms and conditions by checking the boxes
To confirm the transaction, tap Yes
Send the reference number to the recipient via SMS once you get the SMS with the reference number
In a separate message, send the recipient the secret code
Note: You will need to have access to our banking App in order to send cash
Can I activate Capitec app without going to branch
Re-installing our apps on your existing cellphone or activating them on a new cell phone doesn't require a visit to a branch. Ensure your Capitec banking profile has your email address verified. It's that simple.
Can I download the Capitec app on my phone
The new app is compatible with Android 5 and up, iOS 10 and up, and EMUI 10 and above with Huawei Mobile Services. Go to Settings and check the version of your operating system (OS). For iPhone, tap Settings.
How do I do cellphone banking with Capitec
The process is straightforward. You can transfer credit facilities, check your account balance, purchase airtime and electricity, and pay Capitec customers with a verified cell phone number by dialing *120*3279#.
How do I update my capitec app
Update limits on our app
Choose your cards.
Log in with your Remote PIN.
Choose the card you wish to use if you have more than one.
Update limits can be set by tapping this button.
Update your tap.
You can enter your daily limit for online, telephone, and mail purchases.
It is acceptable to accept the agreement.
Conclusion
When it comes to banking, simplicity is the ultimate sophistication. Today, most people work remotely, so online banking may be very beneficial to you and your business. As a result of its advanced web services and mobile apps, online banking had gained a great deal of attention before the pandemic. Now, more than ever, business owners rely on this technology to meet their banking needs from the comfort and safety of their homes.