So, you've come up with a company concept that you want to put into action. You do, however, require funds. So, what exactly do you do? Business loans in South Africa are available to mitigate the financial burden on sole proprietors.
In South Africa, business loans can be used to fund both new and established firms. This form of loan, which is available from a variety of lenders ranging from banks to specialized lending businesses, may appear to be a quick and straightforward option to receive enough funding to launch your business. But don't forget to do your homework.
Start your business loan application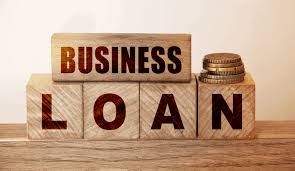 To begin with, how do you even apply for a business loan in South Africa?
It can be challenging to go through the process of applying for a loan, much less getting approved for one. In many cases, businesses are desperate for help and instead of waiting for loan approval, they take the risk of going to a fast lender.
It is likely that you will have to go through a lengthy application process if you get a loan through a reputable lender. Lenders want to ensure that you're who you say you are and will not be a liability, which is why they often require different documents and verification. Even though you might really need the money, rather go through a company you've read a lot about, on Platforms like loanspot.ng.
What type of business loans are usually available?
If you're getting a loan from a bank or another lender, the kind of loan you'll get will depend on the lender. Among the types of loans that you might apply for are:
Bank finance such as an overdraft (added to your business account when you are able to provide a business plan and some sort of asset)
Debtor finance (ideal for growing businesses that meet a specified turnover)
Asset finance (puts the loan against assets such as equipment and vehicles)
You could also consider asset funding from a loan specialist, using assets to secure your loan. Some lenders also offer unsecured loans that use interest rates instead of assets.
Who can apply for a small business loan?
The Small Business Administration offers loans for people who are starting or operating small businesses. Wikipedia defines a small business as:
"An SME in South Africa is any enterprise with one or more of the following characteristics: Fewer than 200 employees. Annual turnover of less than R64 million. Capital assets of less than R10 million."
Along with meeting the above requirements, your business must also have been operating long enough to demonstrate a track record of success. Furthermore, you will need to prepare a detailed business plan that outlines your:
Financial projections.
Clear record of your income and expenses (and how much you'll need as a salary).
Your start-up costs
Running costs for the first five years
Any other requirements requested by the lender
Where can you get a business loan?
Now that you're ready to start looking for a business loan, where do you go to find the best loan with the best payment terms, interest and customer service?
Banks
South Africa's major banks like standard bank all offer loans for businesses of all sizes. You could speak to your bank first to determine what they can offer, or you could do some research to find the bank with the best overall rating.
You can easily find out how banks are rated by using a tool such as Loanspot, which displays consumer reviews. Our banking category lists all major banks in South Africa, giving a rating for the overall bank, as well as a rating for the trustworthiness of the bank.
Asset finance houses
Lenders like these are usually part of large banking groups. As an example, Bankfin is part of Absa, Stannic is part of Standard Bank, and Wesbank is part of FNB.
Lenders like these are often a lot more flexible than banks, making it easier to get a loan. The loans they provide are usually smaller.
Specialised lenders
Furthermore, we have small business lenders who specialize in lending to small businesses. These lenders include direct lenders who lend directly to businesses. Those who don't qualify for a bank loan might apply to this type of lender, such as an online lender.
Some of these lenders provide loans to people regardless of their credit history or risk rating. The interest rates they charge tend to be much higher.
It's loan time
Starting a new business is an exciting experience. It's also thrilling to watch your company expand. Obtaining funds for your company can open doors, allowing you to acquire equipment, invest in your first office or factory, recruit additional people, and fulfill your objectives. You will discover that company financing is a lot less stressful if you take the time to plan and prepare.
Conclusion
Platforms like Loanspot and Google assist you in gathering all of the information you want to make informed judgments based on facts rather than speculations. Your company is significant enough to demand cautious consideration. If you approach business loans with caution, you'll be able to secure the funding you need to expand your firm.